Our Team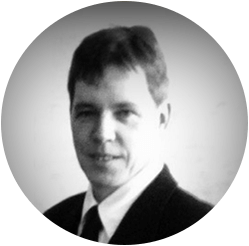 Jeff Hiltunen
President
Jeff Hiltunen joined West Suburban Limousine in 2005, after a thirteen-year career with Honeywell. His father, Ray Hiltunen (1939-2010) founded the Chicago limousine company in 1966, and Jeff returned to become the second generation to helm the business. Hiltunen attended the Spartan College of Aeronautics and Technology (Tulsa, OK), before transferring to DeVry, where he graduated with a degree in Electronics Engineering Technologies. He began his career building panels for Electronics Data Instruments, before they merged with Honeywell. After the merger, Hiltunen moved into a supervisor role with the Honeywell office in Acton, Massachusetts, working with the sales team and engineers tasked with designing custom safety and automatic controls for stamping presses. Jeff and his wife Jonna have three daughters, and reside in Elburn, IL.
Scott Simkus
Vice President of Operations
Scott Simkus has been part of the West Suburban Limousine family since 2002. He began his career as an Executive Chauffeur, moved up to a Lead Dispatcher and was eventually promoted to VP of Operations at the beginning of 2014. Prior to joining the WSL team, Simkus had worked as an account executive with the Minolta Corporation (Downers Grove) and Monarch Marketing Group (Chicago), before starting his own consulting firm, Main Street Marketing. He'd also worked as a free-lance writer and is the author of one book, Outsider Baseball: The Weird World of Hardball on the Fringe, published by Chicago Review Press in 2014. He has been interviewed, or written about, by WGN-TV and Radio, NPR, Sports Illustrated, the USA Today, New York Times, Chicago Tribune, Chicago Sun-Times, Los Angeles Times, among others. He published an online magazine devoted to baseball history for three years, the archives of which have been preserved in the National Baseball Library at the Baseball Hall of Fame in Cooperstown, NY. Simkus attended Western Illinois University, but left early to found Prestige Cleaning, Inc., a small cleaning service which he owned and operated for five years. He is married with two children.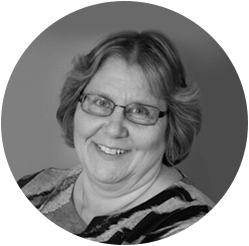 Carol Flynn
Office Manager
Carol Flynn is part of the team who helped grow West Suburban Limousine into an industry leader here in Chicago. Flynn joined WSL in 1981, beginning as a reservationist, working nights and weekends. As the company grew, Carol took on additional responsibilities when the accounting department workload expanded. "Whenever management asked me to take on new tasks, I always said yes," explained Flynn. "What I appreciate most about West Suburban Limousine is the family atmosphere," Flynn continued. "It's a family-owned business and employees are treated as equals. It's a compassionate company and this translates not just internally, but also to how we treat our clients." Flynn has been a full-time part of the accounting team for more than 20 years and was recently promoted to Office Manager. She is the mother of three adult children (Jim, Tina and Lisa) and Grandmother to eight. In her free time she has donated her energies and creativity as a Girl's Scouts leader, Toys for Tots and Marianjoy Rehabilitation Hospital.