2018 Official State of the Company Annual Message
Posted On: 08/13/2018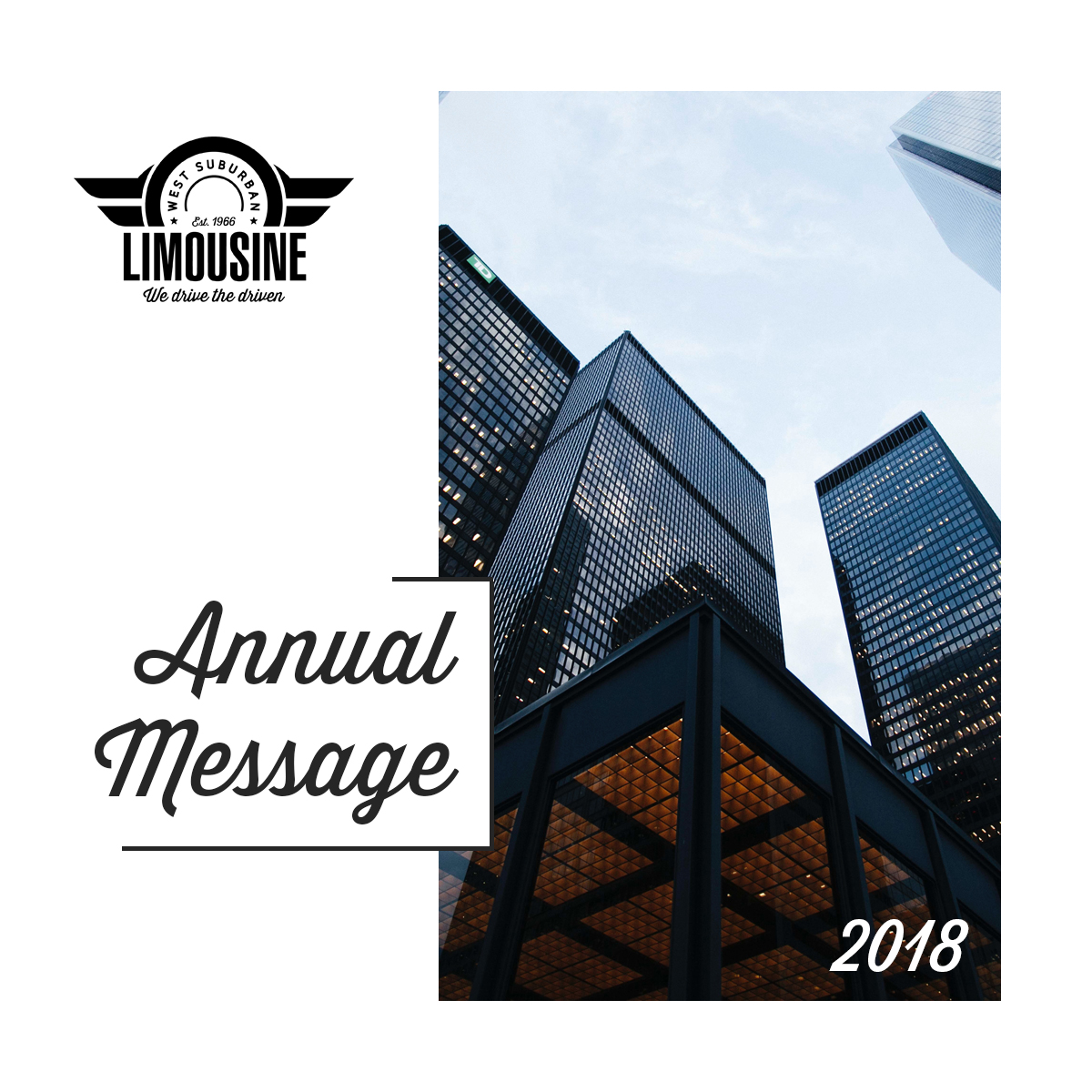 Dear West Suburban Limousine Clients:
This August we celebrate our 52nd year in business, making us one of the longest continually operating limousine companies in the Chicago market. Most family-owned businesses don't last this long, especially in the limousine industry, where there have been many changes and challenges over the years, but still we persevere.
We wouldn't be here without the long-standing loyalty of clients just like you. Over the past year we've demonstrated our appreciation with an extensive coupon and contest program, offered via email blasts, direct mail and on our company facebook page. If you haven't already "liked" and followed our facebook page, please consider doing so. That's where you'll find information about special deals and contests for free limo rides. The response thus far has been fantastic.
What does the future hold? More of the same. We will continually strive to provide top notch service at competitive rates. We're going to be adding larger cars, such as SUVs, stretch limousines, and mini-busses. We're also going to be adding more city-certified chauffeurs, to accommodate the increased demand for Chicago trips, where the regulations are more stringent for traditional black car services such as ours, than they are here in the suburbs. We'll also be upgrading and improving our technology, to stay current with market expectations. The business has changed much over the past five decades, but the core principles of safety, reliability and personal service will never change.
Thanks again for your loyalty! We appreciate your business.
WEST SUBURBAN LIMOUSINE MANAGEMENT