Challenging Ourselves to Always Do Better
Posted On: 05/02/2018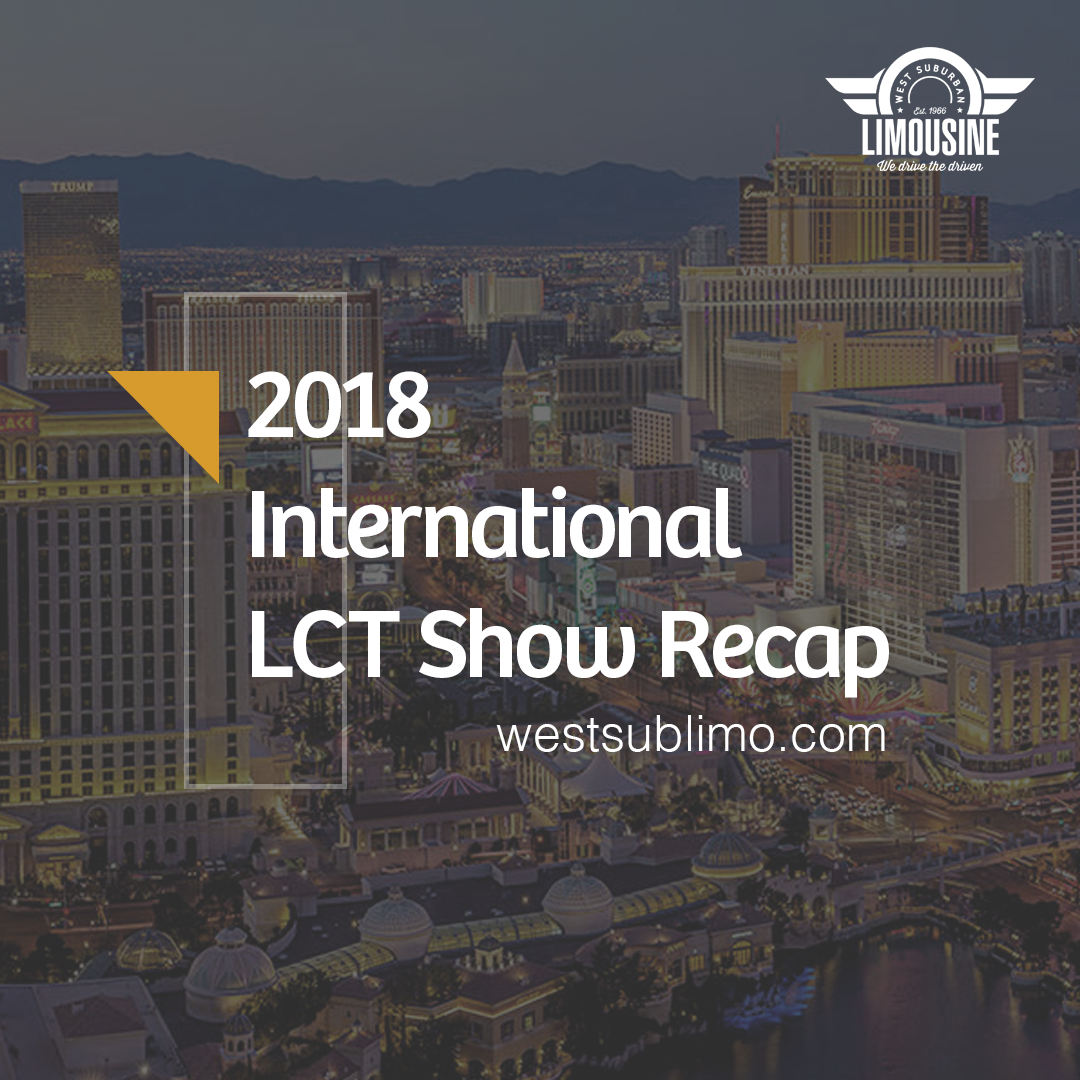 WSL has been around almost 52 years and we are still learning. The industry, and business in general, keeps evolving and it's important to stay on top of the changes in the world.
Recently, a few folks from WSL attended the LCT (Limo, Coach & Transportation) Show in Las Vegas. This was an exciting year as our firm was nominated for "Operator of the Year" in the largest company category, those with 51+ plus vehicles. We didn't win the award, but we were proud to have been considered along with some outstanding companies from around the country like Mosaic Global Transportation and Boston Chauffeur.
One of the reasons WSL is the best limo service in Chicago is that we challenge ourselves to always do better. While it's fun to attend a trade show in a warm location during the final dregs of a Chicago winter, we're there to soak up more than the sun.
A lot of the innovations we've implemented over the past couple years are inspired by presentations and information we gleaned from industry trade shows. In fact, we wouldn't have been nominated for "Operator of the Year" if we hadn't taken to heart some of the key principles we learned at the trade show.
This year, we looked at all the new sedans, stretch limousines and busses coming down the pike from all the major manufacturers and coachbuilders. We also spoke with insurance reps and tech people. Tech stuff is a huge part of the show, as the limo industry embraces apps, GPS and social media as part of its operations and marketing, just like any other business.
The buzz word at the show was "luxury" and the idea that we, as a Chicago limousine company, really need to focus on what separates us from taxi cab and Uber-type operations. We need to let the public know the differences: we have professional, full-time chauffeurs; newer, more luxurious vehicles; robust insurance coverage; excellent safety track records; personal service at the reservations, dispatch and accounting levels. Plus, we also have the technology people crave.
The nicest thing is that when you look at price, we're really not much different than the other car services in terms of cost per trip. But, the value we bring far exceeds the competition.
But, we're not resting on our laurels. We'll continue to look for ways to remain the best limo service in Chicago.