The Great Chicago Pizza Battle
Posted On: 12/10/2018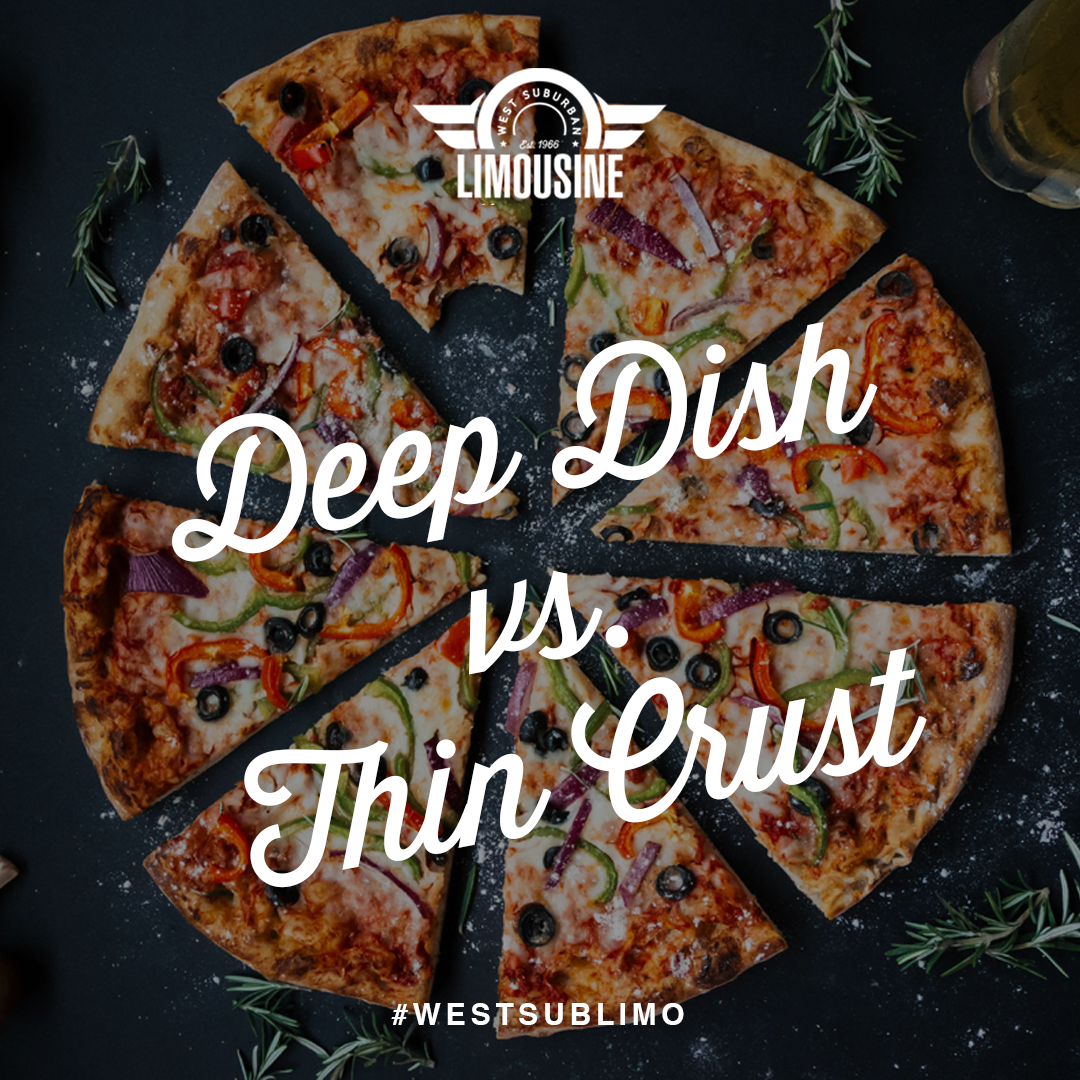 As we transport clients around with Chicagoland limo service, one thing we've learned for sure it that no matter where you're from, everyone has an opinion about Chicago pizza.
Executives in town from overseas or one of the coasts know precisely what kind of 'za they want to try while here for business.
Families visiting area relatives for a holiday are known to have heated discussions about what pizza place is on the itinerary for the week.
Even the locals – especially the locals - we zip to and from O'Hare and Midway every day know exactly what Chicago pizza is the best and why.
Deep Dish, Thick or Thin
The battle has many layers. The first clash is over crust type. Do you prefer the iconic Chicago deep-dish pizza? You definitely need a fork and knife to attack a slice of this pie, and some patience since the baking time is significant. Are you more of a middle-of-the-road crust person with a pan-style pie…not quite deep dish, definitely not thin? Or, is the crust just a means to get the toppings to your mouth, the thinner the better? You want to be able to fold that triangle slice and eat it with one hand.
Pizza Places Everywhere
Chicago really is obsessed with pizza. As we travel around the city and suburbs, there's barely two blocks pass before we run across another pizza restaurant.
Here are a few of WSL's favorites, in no particular order:
Lou Malnati's – The trademark deep-dish buttercrust that is crispy on the bottom and stands up to the weight of all that mozzarella is the pizza ex-Chicagoans dream about (and possibly order frozen and shipped). With about 50 local shops, you're sure to get the fix you need where ever you are in Chicagoland.
Pequod's Pizza – With only two locations (Chicago and Morton Grove), this might be classified as a pizza destination. Technically, the crust isn't deep dish. But who can resist the dough that's fluffier by design with a ring of caramelized cheese on the edges?
Pat's Pizzeria & Ristorante – You like thin crust? Pat's bills itself as the number one thin crust pizza. We tend to agree. This family-owned restaurant has been around since 1950. Might be time to call WSL and book some Chicagoland limo service to get to its one location at 2679 N. Lincoln in Chicago. That way you can belly up to the pie with no worries about a food coma limiting your ability to drive home!
Tell Us What You Think and Win
We can feel your exasperation through the website! How could we have left [insert your favorite pizza place here] off our short, but thoughtful list? Head over the WSL's Facebook page and tell us about your favorite pizza joint and why it's the best.
You'll automatically be entered to win a $20 WSL gift certificate!