Tell Us How We Did: Short Survey Equals Big Feedback
Posted On: 08/21/2017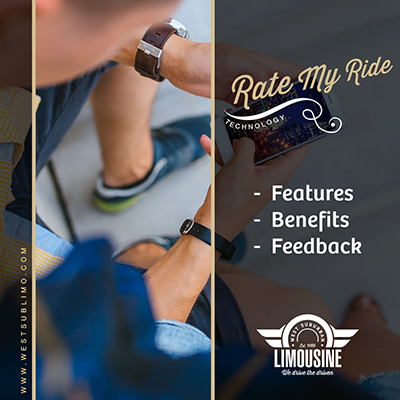 Is WSL meeting customer expectations when they book a limo? We figured the best way to find out is to ask.
At the end of 2016 we launched our new 'Rate My Ride' feature. With eight months of data in the books, we know that decision is a game changer. Now, on a daily basis we get real-time feedback from clients which confirms what we're doing right (which happens to be a lot—we're pretty good at what we do!). More importantly, we also find out immediately where we've come up short. We use that information to immediately address issues.
How Does It Work?
At the end of each trip, we email our clients a short survey, which can be filled out in less than a minute. Clients rate the ride in five categories that help us evaluate all aspects of the service.
Clients are asked for feedback on the quality and condition of the vehicle, the performance of the chauffeur, and their impression of the overall reservation experience with a grade from 1 to 5, with 5 being the most satisfied.
The fourth question is yes/no: would you personally recommend WSL to someone?
The fifth category is simply an opportunity to share additional comments and feedback in an open-ended response.
All of it, both pro and con, has been extremely valuable to help us make WSL the premier private transportation service in Chicagoland.
Here are some samples of positive feedback, which always make our day here at the office:
"Driver arrived a few minutes before pick up time, which is always comforting. The vehicle was comfortable and in good condition. Driver was pleasant and professional."

"Thank you for a continued professional experience. When faced with problematic air travel, it's nice to know I can count on WSL to get me home with a smile."

"Our driver was VERY prompt (although we were running a bit behind in the house). He was friendly and in good spirits for our 3:15am pick up. I will be using WSL in the future."

"Five out of Five Stars!"