5 Ways to Swag Your Best WSL Selfie and Win
Posted On: 07/09/2018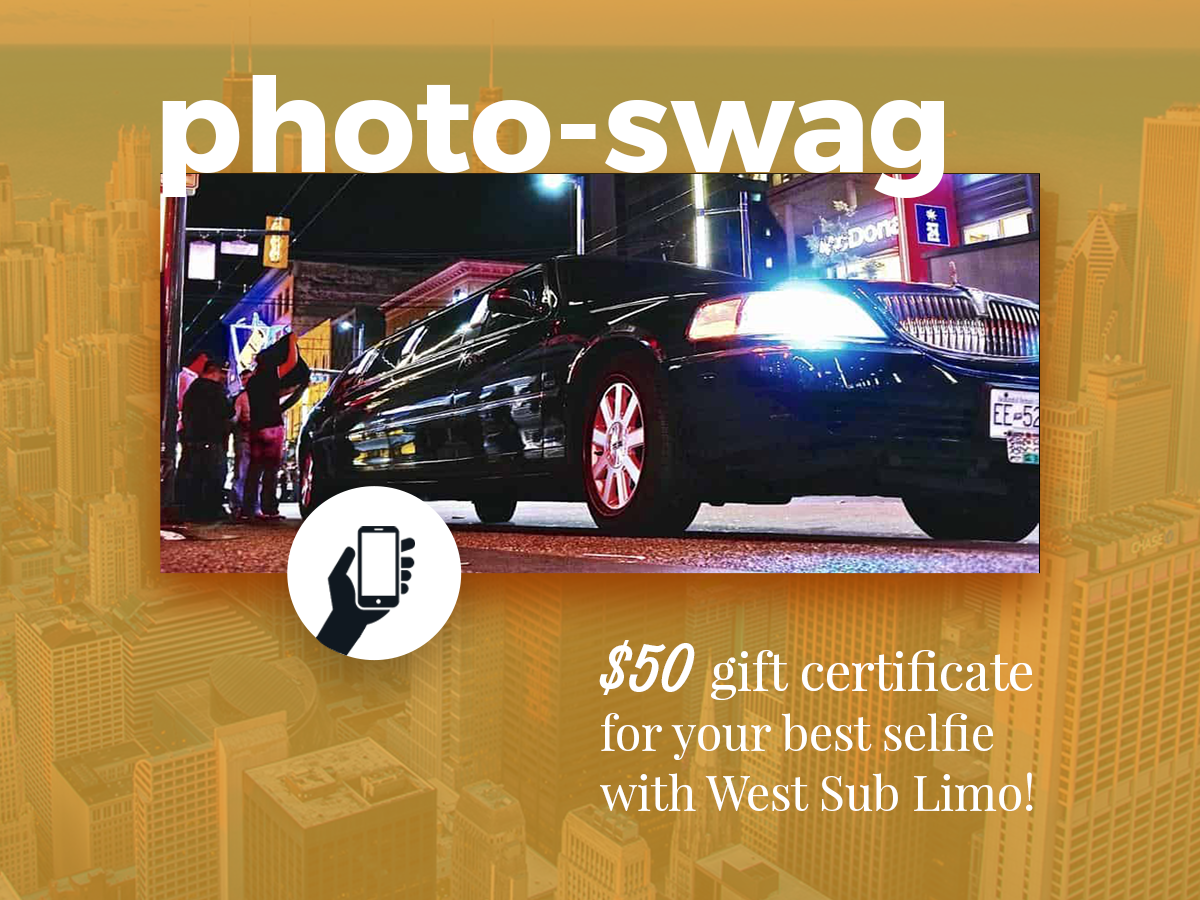 Who doesn't love a good limo selfie?!
There is lots of great reasons to take selfies during your one-of-a-kind luxury chaueffeur service. To remember a fun day with friends. Show everyone you met your favorite celebrity. Or, just a really good hair day.
Add to the list a chance to win a $50 gift certificate from WSL!
On Facebook and Twitter, we are giving away a $50 WSL gift certificate, where you can DOUBLE your chance to win!
Here's how it works:
Book chauffeur service with WSL.
Take a selfie with your chauffeur (if he or she is up for it) or the WSL luxury vehicle…do it right and really show off your swag!
Post the selfie with the tag #WestSubLimo and/or check-in WSL's Facebook or Twitter page to be entered to win
WSL will randomly select two winners to receive a $50 WSL gift certificate
Selfies can be tricky. Here five tips to make sure your selfie game is on point.
SWAG YOUR SELFIES
Check the lighting – Take advantage of natural outside lighting to put your best face, and WSL chauffeured limo, forward. Good lighting can make undereye circles go away.
What's your angle – No one looks good when a photo is taken from under their chin. Make sure to hold the phone so that the bottom is level with your eyes or higher. Try to turn to the side a little bit instead of a straight-on profile shot.
Smile like you mean it – Flash your pearly whites a nano-second before you hit the button to make sure your smile is natural, not forced.
Take a lot of shots – Take at least 10 shots if you really want to get a good one. That way you'll have a few options from which to select to make sure you look good, the shot's in focus and nothing (or no one) crept into the background that doesn't belong.
Use filters wisely – Filters are great for softening the parts of your selfie you don't like, but don't over edit. You should still look like a natural version of yourself, not a plastic doll.
We can't wait to see your selfies. Good luck!