Thoughts on the Safety of Ridesharing Services
Posted On: 09/12/2019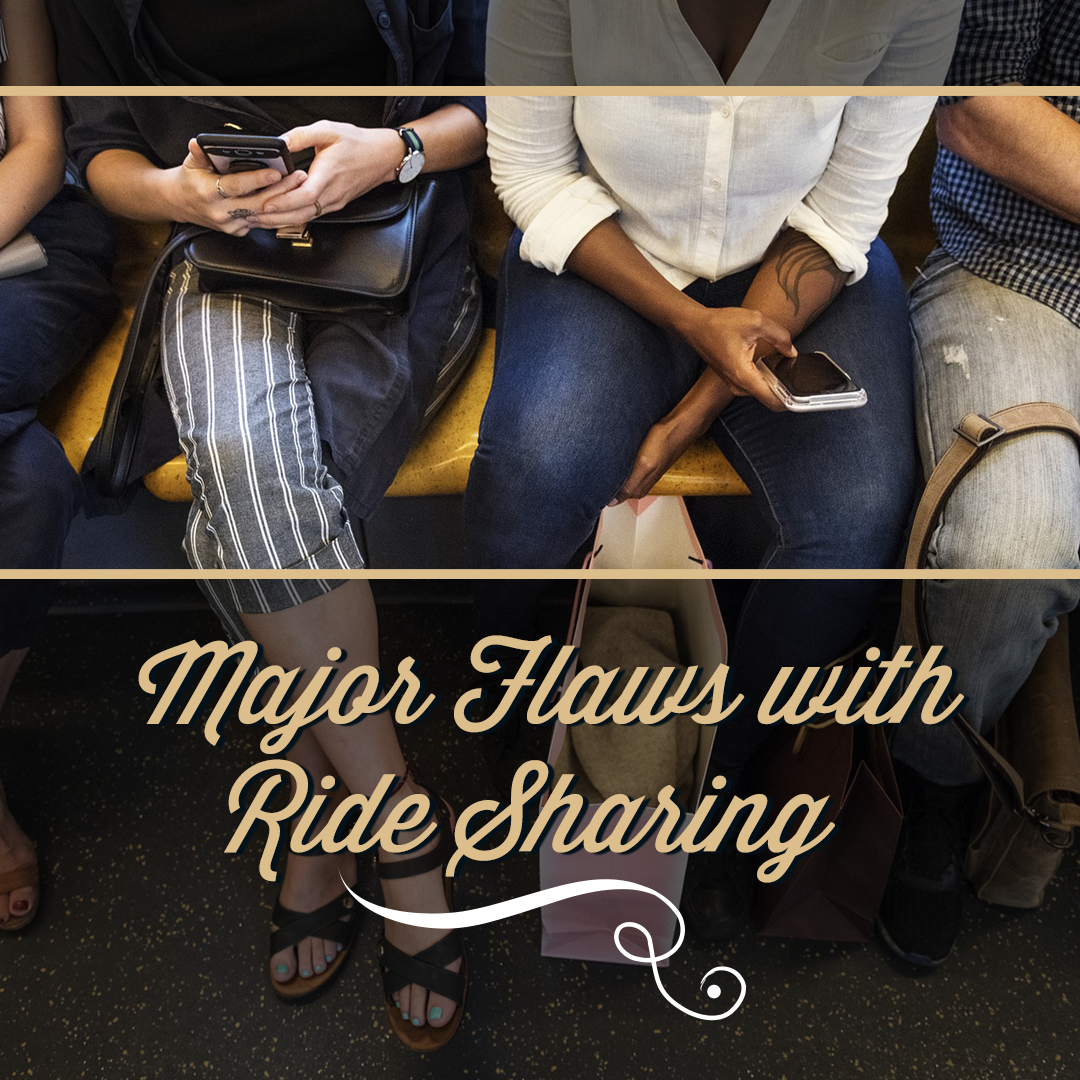 A client recently shared a story about an experience she had in an Uber on a trip home from O'Hare airport that got us thinking about the safety of services from ridesharing companies. Let's set aside the scary stories in the news about horrific incidents related to Uber and Lyft. While those cases should give us all pause, we want to look at the everyday safety aspects of cheap car service.
Our client lives fairly close to O'Hare. At the end of a great family vacation, her husband summoned an Uber and her crew of four jumped into a cramped Toyota Corolla holding carry-ons in their laps because the trunk was filled with their suitcases.
Their young driver immediately jumped into a story about his recent travels to Europe and the Mideast. He shared that he was surprised at how restrictive drug and alcohol restriction are in some countries he visited and how glad he was that he wasn't "holding any weed" as he entered Jordan.
The driver was also playing music at a loud volume that contained lots of profane language. When our client asked him to change the music, he switched to a different song with equally profane lyrics. She challenged him on it, and he replied, "oh, I thought you just didn't like [name of artist]."
Major Red Flags
Here are the safety red flags that jump out from her story that would never surface with a limo service:
Vehicle safety: After the initial approval of a new driver and his/her vehicle, ride share services do not require monitoring of maintenance or vehicle condition unless they get complaints from riders.
At WSL, all vehicles in the fleet are monitored on an ongoing basis. Plus, we require full vehicles inspections two times per year. When making a reservation, we match the type of vehicle to the number of people in the party, luggage and rider preference.
Background checks: The driver openly shared that he uses drugs and it appeared he was about 21 years old. Our client had immediate concerns that he was high while driving her family. Her mind raced to other possibilities. Did he have a gun in the car? Had he been drinking?
WSL does comprehensive background checks on all of our professional chauffeurs and drivers must be at least 25 years old. We know every driver very well, speak to them every day, monitor their performance and ask for client feedback on every ride. If there is a problem, we take care of it immediately or dismiss the driver.
Customer service: The key to providing quality transportation services is putting the needs of the client first. This driver treated his clients as if they were his buddies. He spent a lot of time fiddling with the music which means he wasn't paying attention to the road.
WSL employs professional drivers, not DJs. Our clients are guests in our luxury vehicles, and we treat them with respect. You can't always expect the same from cheap car services.
For our client, the morale of the story was to make sure she makes reservations with WSL for personal travel to and from O'Hare airport, in addition to business travel. She did not feel safe in the Uber and does not want to put her family's well-being at risk again.