Innovation Is What Fuels & Makes Chicago Special
Posted On: 03/18/2019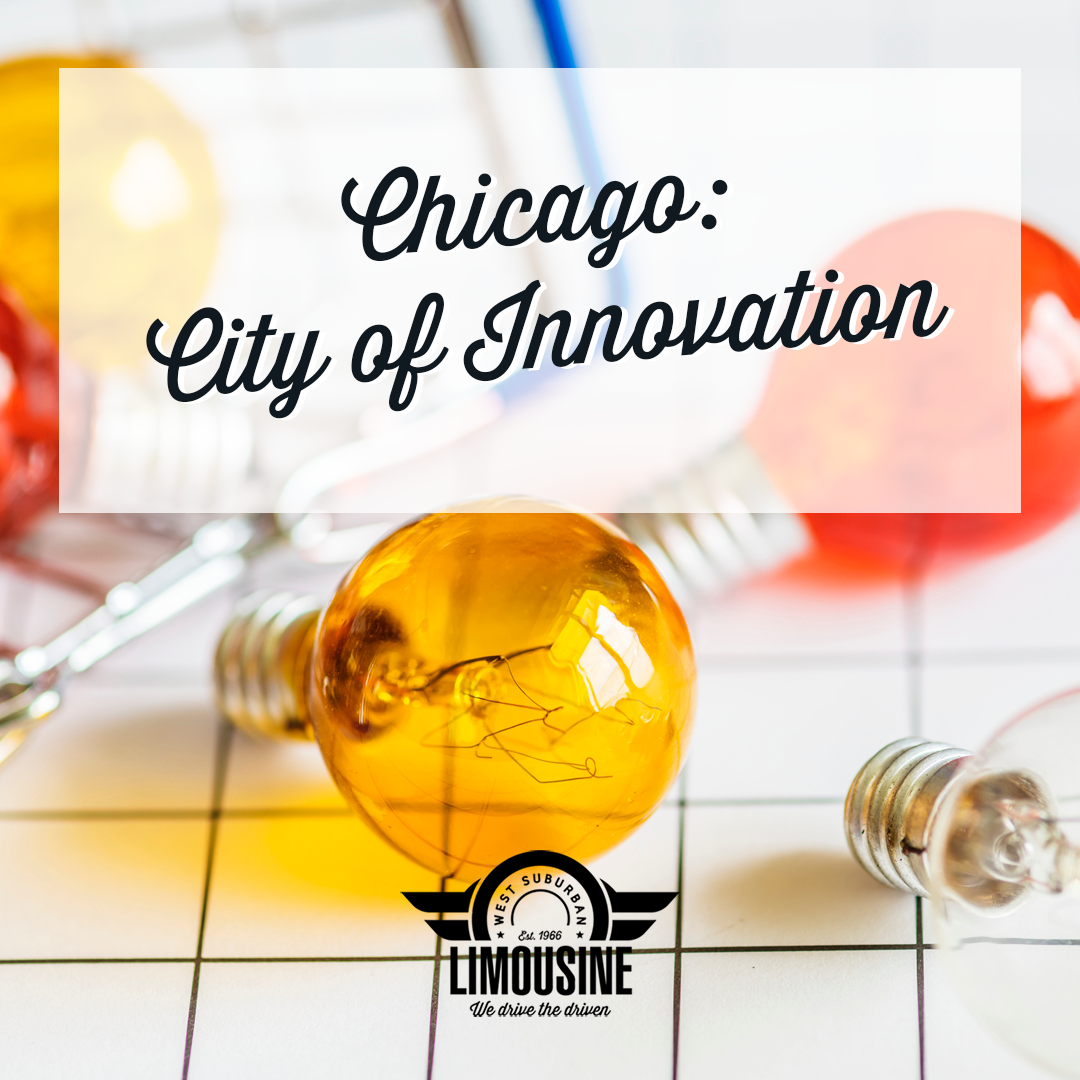 If you see a WSL limousine in the Chicagoland area, take a peek into the back seat. You never know who might be nestled in to the comfortable seating. It could be a Nobel prize winner, well-known professional athlete, acclaimed professor, trail-blazing chef or chart-topping musician.
All WSL clients get the same stellar treatment from our professional drivers. It is exciting to know that passenger might be on his or her way to do something pretty incredible. That's because at its heart, Chicago as always been a center of innovation.
WSL has been around for more than 50 years. In that time, we've had a unique vantage point on the development of Chicago as a place where movers and shakers live and visit to get things done.
For example, since 1973 WSL has worked with Fermilab, America's particle physics and accelerator laboratory located in Batavia. Fermilab scientists played a significant role in the steps that lead to the discovery of the Higgs Boson particle, an elementary particle in the Standard Model of particle physics.
Ray Kroc revolutionized the original McDonald's concept to create the fast-casual giant we know today. The firm has been headquartered in the Chicago for decades and WSL has driven many executives, including the designer of the famous "Golden Arches" logo.
Folks at Argonne National Laboratory in Lemont are always on the move. The research center, originally started as part of the University of Chicago's work on the Manhattan Project, is home to scientists and engineers working on some of the biggest issues facing our world.
On the lighter side, Chicago has certainly put its stamp on the comedy world. The Second City has launched the careers of well-known artists such as Tina Fey, Bill Murray and Dan Ackroyd. Famous comedians who grew up in the Chicago area include Melissa McCarthy, Vince Vaughn, Kathy Griffin and the Belushi brothers (John and Jim).
As WSL limo services in Chicago suburbs traverse the Chicagoland area, we deliver lots of passengers to small office buildings where we're certain the next great technology company is percolating. There's lots of talent and venture funding supporting hundreds of tech start-ups in the Silicon Prairie.
We're happy to play a role in the spirit of innovation in Chicago. We are always making sure these movers and shakers are are provided with limo service in Chicago safely and in style. Our professional drivers are the best at what they do backed by stringent training, licensing and vehicle maintenance requirements.