Flying Out of Midway? Find Some Time to Treat Yo'Self
Posted On: 06/24/2019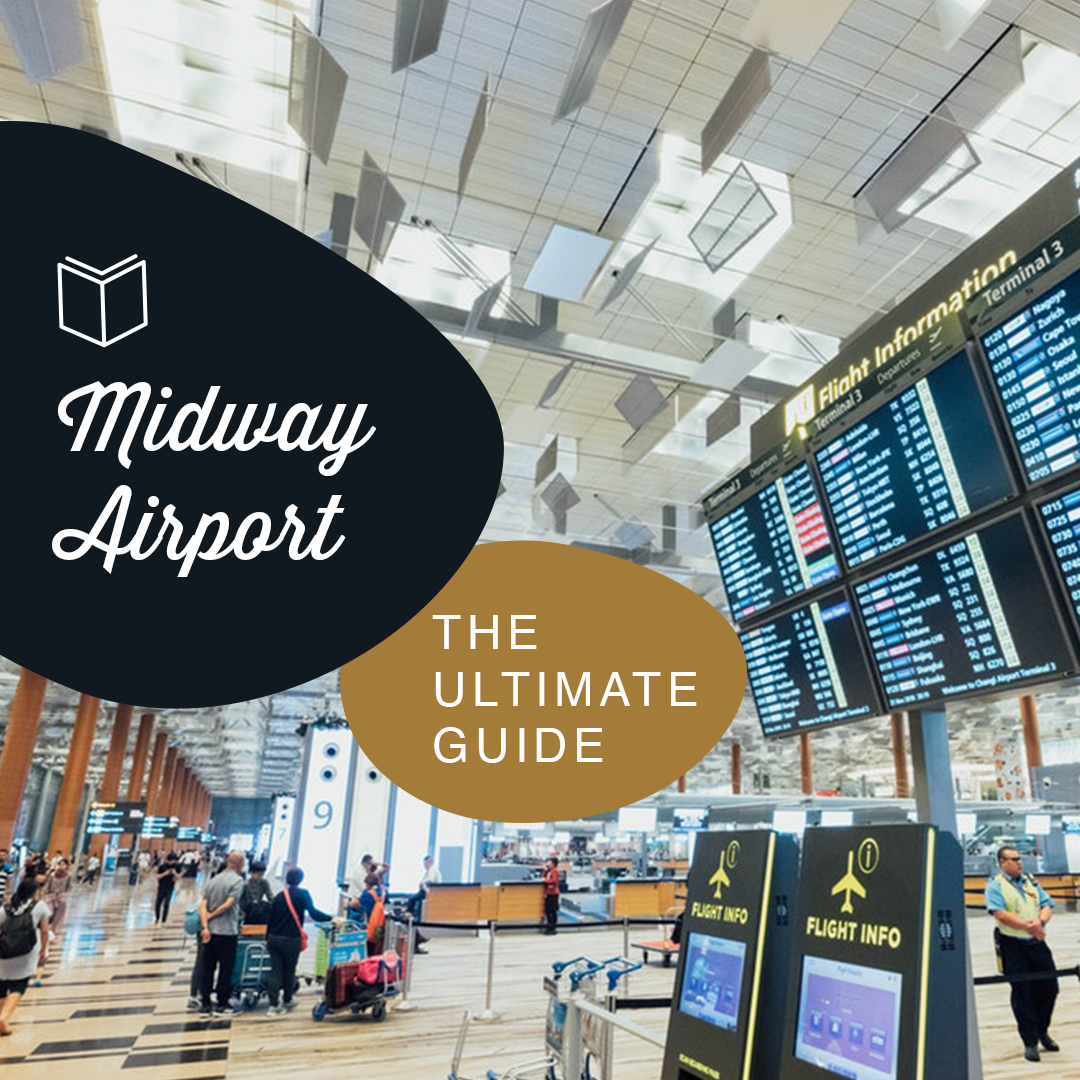 One of the luxuries of living in the Chicago area is the flexibility to book flights through both O'Hare and Midway. When your travels take you to the south side, sometimes getting through security is a bit faster. Use the extra time to "treat yo'self" to some of Midway's finest concessions and shops. Or pop into to one our chauffeur-approved local eateries near Midway before or after your flight.
At Midway
WSL provides daily Chicago Midway car service. We love hearing from clients about what they like about the renovations to the concessions areas. Here are a few favorites you might want to check out for yourself.
Big Shoulders Coffee
(Concourse A, Gate A14). Big Shoulders Coffee is a special treat for coffee lovers. The roaster was recently awarded Food & Wine's best coffee in Illinois for 2019. The Chicago-based company was founded by Tim Coonan who after a long and distinguished culinary career, turned to his other passion: coffee. You can taste a chef's attention to detail in every cup.
Windy City Taproom
(Concourse B, GateB11). This restuarant has an appetizer menu that screams for a couple beers to wash it down. Deviled eggs with braised pork belly and picked veggies. Fried pickles with garlic aioli. Korean BBQ wings that are both sweet and fiery. Yum.
DeColores
(Concourse A, Gate A7). A full-service restaurant with all the Mexican favorites offered at its family-owned Pilsen cocina.
iStore
(Concourse A, Food Hall). iStore is an authorized Apple reseller smack dab in the middle of the airport. Pick up those Airpods you've meaning to get or a phone charger to replace the one you left at the office.
Ink by Hudson
(Concourse A, Gate A10 and Concourse B, Gate B17). In addition to Hudson newsstands throughout the airport where you can get books and magazines, visit Ink for an eclectic collection of gifts and other out of the ordinary finds.
Yoga Room
(Concourse C). A tranquil space set aside for you to unwind and slip in a few downward dogs before buckling up in that tight middle seat in coach.
Around Midway
WSL professional chauffeurs know the neighborhood around Midway. Here are their recommendations for the best places to eat and drink.
Giordano's, 6314 S Cicero Ave. – Order a deep dish when you land and pick it up on the way home. Your family will thank you.
Orion Restaurant, 5772 S Archer Ave. – This old school bar and grill features delectable eastern European entrees.
Red Barrel, 5216 S. Archer Ave. – Family-friendly ambiance with a big menu full of entrees from many cultures.
Sammy's Kitchen, 5542 W 55th St. – Great for traditional breakfast or check out the lunch specials.
Top View Restaurant, 4715 W 63rd St. – Just a mile away from Midway, this pancake house and traditional restaurant has a nice easy-going environment.
Twisted Shamrock Pub, 6462 S Central Ave. – Unwind with some bags and beers on the outdoor patio.
Valentina Restaurant, 4506 W 63rd St. – Stop in for amazing margaritas and traditional Mexican cuisine.