You Have Questions! We Have Answers About Chicagoland Limo Service
Posted On: 02/18/2019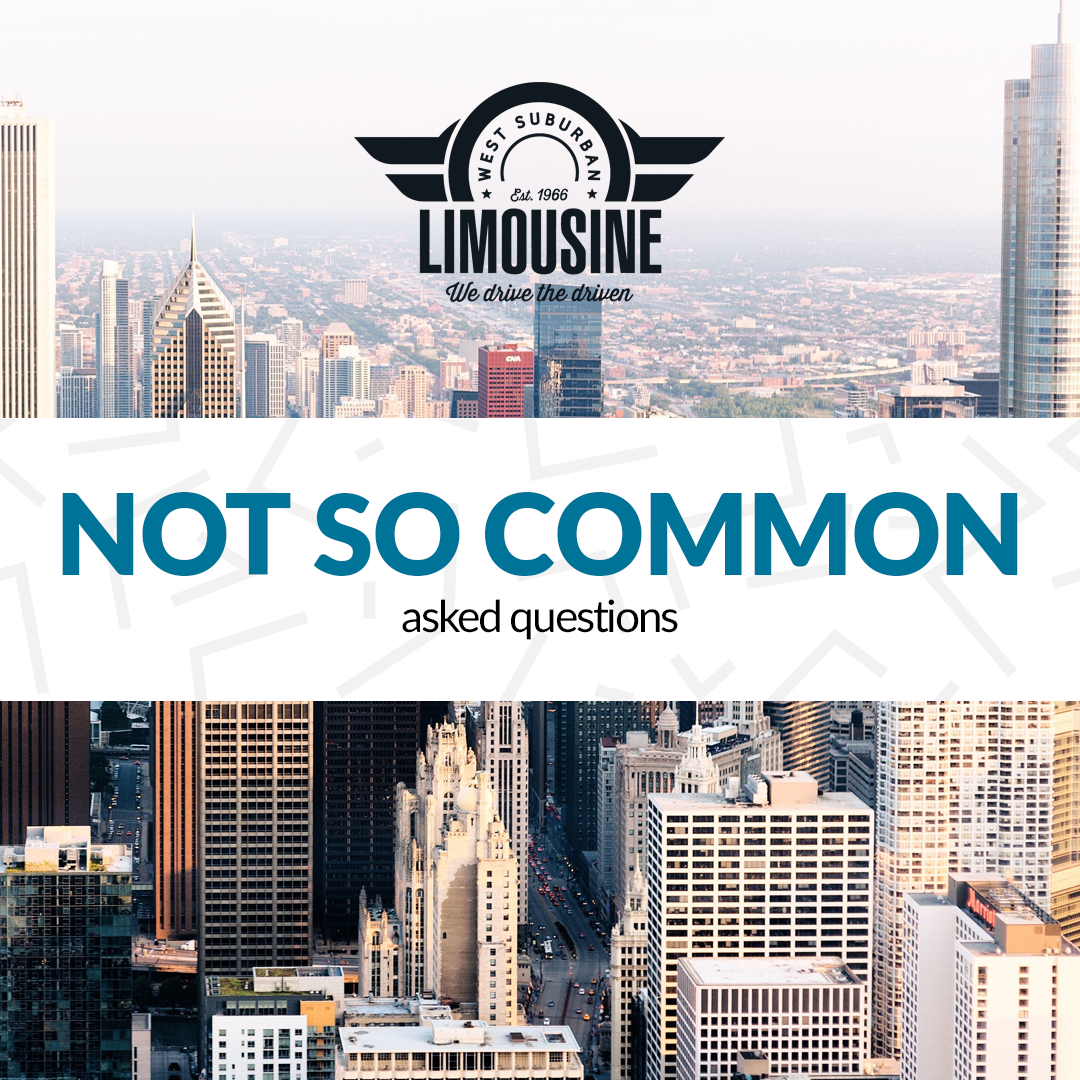 WSL is on the road every day, transporting passengers all around the city and suburbs. During our Chicagoland limo service trips, WSL's drivers get lots of questions. Some subjects come up on a regular basis and are addressed on our Limo Rental Frequently Asked Questions page on our website.
Other questions fall in a few less frequently asked categories:
1. Life Happens, and WSL Understands
"I forget my laptop at work, can we make a side trip to pick it up?"

"I have a caffeine headache; can we stop for coffee on the way to the airport?"

"Oh no, I left my phone at home. Can we turn around?'
We get it. Sometimes leaving the house for a work trip can be a mad dash. WSL will do everything we can to accommodate your special requests. Many times, our ability to add extra time or miles to your ride depends on your professional driver's next scheduled pick-up. In some cases, additional charges may be added to account for the extra services.
2. I Know What I Want
"I recently hurt my knee. Can I reserve a sedan instead of an SUV so I can get in and out more easily?"

"I love my driver. Can I get him every time I ride with WSL?"
We want you to be happy with your Chicagoland limo service from WSL. Just let us know your preferences when you make a reservation and we'll do everything we can to provide the type of vehicle you want from our luxury fleet or assign your preferred chauffeur if he's available.
3. Help, The Airline Changed My Flight
"My flight was changed from 5 p.m. to 7 p.m. What happens now?"

"I'm stuck at the airport because my flight was canceled. Can you come get me?"
WSL is on your side. Let us know as soon as you can about changes to your travel plans and we'll do everything we can to get you where you need to go. We understand that bad weather can paralyze O'Hare and Midway with little notice to passengers. Let us know what you need, and we'll provide realistic wait times and options for shared rides, so you're not stranded at the airport indefinitely.
4. I Have An Idea.
"I want to surprise my girlfriend with a special night out. Can I bring champagne for the limo ride? Can I play my special playlist on the sound system?"

"My buddies and I want to go to a concert at Soldier Field then hit a few hot spots on the way home. Can we reserve a car for the evening?"
WSL loves special occasions and group outings! So much so that we have a special events coordinator on staff to help you plan private transportation. Call Sheryl on Monday through Thursday from 8 a.m. to 2 p.m. at 630-668-9600, ext. 246.