License to Thrill: Developing Chauffeur Skills to Qualify to Drive in Chicago
Posted On: 10/15/2018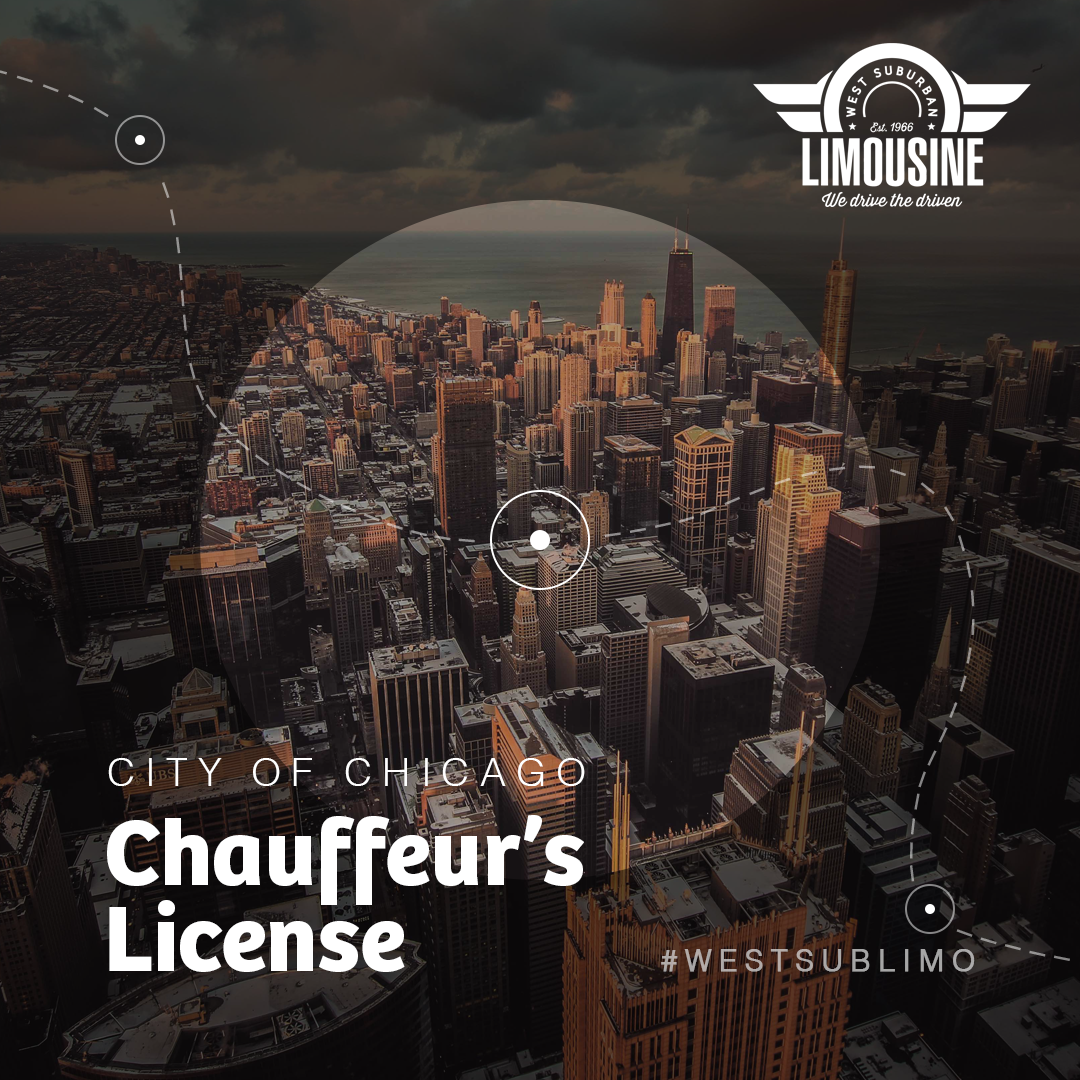 Did you know that to provide chauffeur service in Chicago, drivers must pass a very rigorous test to earn a special public chauffeur's license issued by the City of Chicago Department of Business Affairs and Consumer Protections (BACP)? It's a pretty big deal. Any driver caught soliciting business without a license is subject to impoundment of his or her vehicle and a stiff fine. We've heard stories about enforcement officers checking for licenses at airports and major hotels, looking for scofflaws.
Since WSL provides Chicago chauffeur service to multiple clients on a daily basis, we take the regulation very seriously. We guarantee that every professional WSL chauffeur who provides transport in the city limits has earned the public chauffeur's license.
Opportunity to Recognize Great Drivers
The preparation to take the public chauffeur's license exam is quite extensive. Candidates must take and pass a special public chauffeur class in preparation for the licensing exam. Unlike drivers for ride sharing services like Uber and Lyft who just need a clean personal driving record, professional drivers must earn their certification.
WSL is very supportive of the process. It's a great professional development opportunity for our drivers to improve their skills. We enroll top-notch drivers in the class in recognition of the excellent service they have provided customers in the suburbs. It's an opportunity to advance their driving and leadership skills. Plus, our business in Chicago is growing and it's important to support demand with qualified drivers.
That's why WSL recently sponsored a public chauffer training class in the west suburbs. We even opened up enrollment to other limo companies.
Training for Safety and Service
Much of the course is focused on safety, which is especially important when driving in a crowded urban setting with cars, buses, bikes and pedestrians all striving to quickly get to their destinations.
Drivers in the program are also required to demonstrate their Chicago IQ with knowledge about popular points of interest such as airports, sporting and concert venues, business and hotel locations, as well as popular restaurants. As a passenger, you can expect your WSL professional drivers to know their way around town.
Participants also learn more about a wide range of customer service issues such as what to do if a passenger falls ill, how to handle special requests and best practices for engaging customers in conversation (or how to tell if they would prefer to ride in silence).
In addition to passing the licensing exam, drivers must pass an FBI-level background screening – including fingerprinting – and prove that they have held an Illinois driver's license in good standing for a least one year.
So, the next time you get in a WSL private car for a trip to Chicago, you can be sure your driver has earned his or her place behind the wheel.