WSL Named One of the "Coolest Operators of 2017
Posted On: 01/08/2018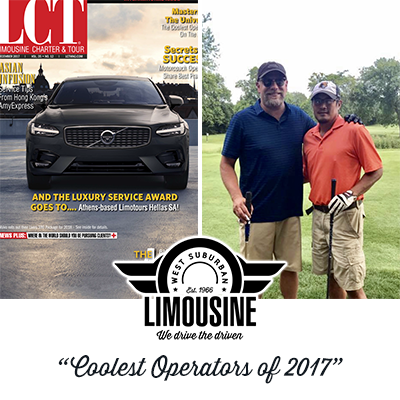 Every industry has a trade publication that keeps tabs on news, innovations and people that make a difference. Luxury Coach & Transportation (LCT) is the number one outlet of choice for companies in our industry that focus on providing quality transportation services. That's why we're so excited they named us in their recent feature article: "Who Are The Coolest Operators Of 2017."
WSL is one of 12 companies highlighted in the article, and the only firm mentioned from the Chicago area. In fact, no other company from Illinois made the list. We're very proud of this recognition. Customer satisfaction is the heart of every decision we make and we're always looking for ways to improve in our five areas of focus: Safety, Community, Customer Services, Training and Technology.
The article accurately notes that,
"[t]his industry isn't an easy one to work in, and those who succeed spend many tireless hours ensuring they provide a service that makes clients come back for more."
That's exactly what WSL focuses on every day with our quality transportation services. We're always planning new ways to make it easier for you to book, track and manage transportation services, as well as make sure our professional drivers provide excellent experiences.
The two members of our management team that lead the charge are featured in the article. Scott Simkus, Vice President of Operations and John Paraoan, Assistant Vice President and Brand Manager, have a passion for figuring out how to improve a company that's been serving the western suburbs of Chicago for more than 50 years.
In 2018, you'll see the fruits of their labor with a new app that will make it very easy to book rides with WSL. It's a key part of the company's focus on innovation and improvement in quality transportation services as a way to boost customer service.
Scott and John also find a little time to fit in some golf, too. Check out the article for the full story.