Meet Mike Sullivan: WSL's Middle of the Night Miracle Worker
Posted On: 01/28/2019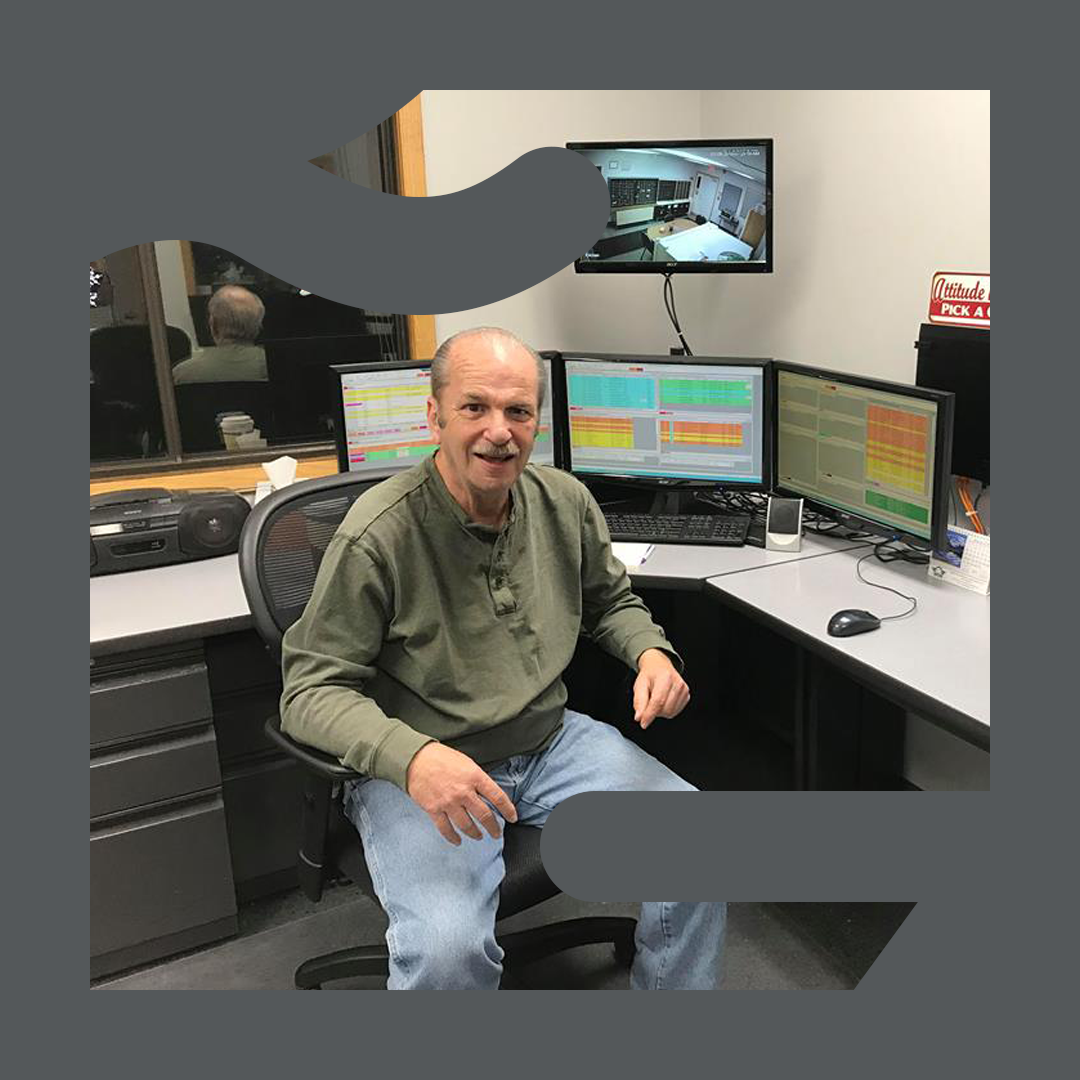 Getting up in the middle of the night to catch an early morning flight can be a drag. The last thing you want to worry about it whether your ride to the airport will show up on time. That's why WSL, a Chicago area limo service, has our very own Superman of the morning shift to make sure our professional drivers are waiting outside your door while the sun is still sleeping.
His name is Mike Sullivan and he's definitely a morning person. Mike arrives at WSL every day at 2:30 am. when most people are fast asleep. He says waking up in the middle of the night is a "piece of cake."
His first order of business is to check the schedule of rides and assigned drivers for early morning pick-ups. Drivers are required to check-in with Mike one hour prior to their first drive. It's part of WSL's best practices to ensure customers are get great service from pick-up to drop-off.
Occasionally, a driver misses the check-in. Then Mike jumps in to action and contacts the driver to make sure he or she is ready to go. He jokingly calls it "Mike's babysitting service," but you can be sure the drivers appreciate the extra effort. Mike is relentless and will call the driver's spouse or other family member if he can't reach the driver on his or her mobile phone.
Thirty Plus Years of Service
Many of WSL's employees have been with the company for more than a quarter century. Mike started at WSL in 1985 as a driver for six years before adding dispatch duties to his role. One of Mike's most memorable drives was in the 80's when he picked up Lionel Richie on Thanksgiving. They got along so well that Mike ended up sharing Thanksgiving dinner with the singer and his entire family.
When the early morning dispatch shift opened up, Mike jumped at the chance to trade in the driver's seat for a permanent spot at the dispatch desk.
Mike's long-term tenure comes in handy. Before the days of GPS, Mike spent a lot of time helping drivers figure out how to get to customers' residences. The introduction of GPS changed how drivers navigate their routes, but it's not a sure-fire technology. Mike's extensive knowledge of the western suburbs comes in handy when GPS is wrong, especially in unincorporated areas. Some customers even have notes in their profiles to not follow GPS directions.
Mike can't imagine working anywhere else.
"WSL has a genuine family atmosphere," says Mike. "Everyone is really comfortable working together and our management team makes sure it a good place to work."
In fact, when Mike takes vacation it is often members of the management team who take over his duties so as not to alter the schedules of the rest of the dispatch team.
Gone Fishin'
When he's not burning the midnight oil at WSL, you're likely to find Mike at his favorite fishing hole about two blocks from his home. He often fishes in the afternoon and takes his grandson along, although Mike says the six-year-old is currently more interested in climbing trees.
Mike also has a group of close-knit friends who have hung out together for more than 30 years. They have a fishing club, like to golf and play darts together every week.
On his days off, Mike says he sleeps in until about 4:30 am. Fortunately, his wife Carol is a sound sleeper and is not disturbed by Mike's early morning schedule.
"I could bang a pot next to her head and she wouldn't wake up," said Mike.
Mike is also a music lover and is well known around the office for winning radio call-in contests.
Advances in Customer Service
During Mike's 30+ years in the Chicago area limo industry, he's seen quite a few changes. He reports that WSL's new app is a great addition to the dispatch team's toolkit.
"It's great, with just one click we can send info to a customer with the driver's name, plate number and where to meet the car," said Mike. "Customers really appreciate the convenience and certainty of knowing WSL is taking care of them."