"It's Always Felt Like Family Here"
Posted On: 10/25/2017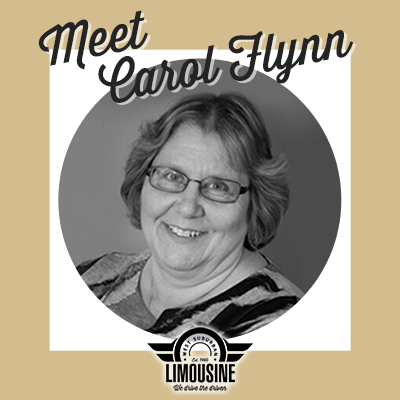 Ronald Reagan was in the first year of his presidency. Nintendo had just released the Donkey King arcade game. Carol Flynn started at WSL as a part-time reservationist on the night shift.
Thirty-six years later, we've since elected five more presidents. Kids play games on their smartphones. And Carol Flynn is still in integral part of the WSL team in the role of office manager.
Family First
Not many people can say they've worked at one place for most of their adult lives. Carol Flynn, who will celebrate her 36th work anniversary at WSL on November 1, feels lucky to fall into that category.
"My big thing is family," said Carol who has ten siblings. "It's always felt like a family here. Burt and Ray [original owners] treated everyone like family, and as they moved on the new managers have always done the same thing."
Carol started at WSL working part-time at nights taking reservations. It was a great way for her to supplement her family's income when her husband was able to be at home and take care of their children.
Carol says her motto has remained the same the entire time she's worked at WSL.
"My goal is to treat them the way I want to be treated."
Looking Out For Each Other
That motto seems to be part of the culture at WSL. About twenty years ago, Carol's son Jim was in a near fatal auto accident.
"He really shouldn't have lived," said Carol. "WSL gave me as much time as I needed to care for my son. I've never forgotten how wonderful they were to me and my entire family. They took care of us. I never had to pick between my job and my son."
That family feel is one of the big reasons Carol has never wanted to work anywhere else.
"We all look out for each other," said Carol. "If one of us gets sick, we all feel it."
Some Things Stay The Same
During Carol's time at WSL, she's seen a lot of changes including the introduction of computers, a move to a new location and an evolution of how drivers are screened and trained.
"When I started, everything was pen and paper, and our phones had different lines for specific clients," said Carol. "There was no putting anyone on hold back then with music on the line, we just answered the phones as quick as we could."
Carol emphasizes that some things have never changed in her three decades at the company.
"We've always maintained focus on treating customers right with reliable on-time service and clean cars."
A Lifelong Career
Carol did have thoughts of quitting when her youngest child was born. But, WSL kept calling her back to fill in as needed. When her daughter was a toddler, she switched to days and job shared with a friend. While one was at WSL, the other watched the kids.
When that arrangement ended, Carol stayed on the day shift and added bookkeeping to her responsibilities. She eventually became the back-up to the office manager, filling in when she was out of the office.
When that person retired after more than 30 years at the company, Carol was promoted to office manager.
But she's not quite ready to give up contact with clients yet. She still handles some reservations for clients she's worked with for years until she feels the new reservationist is "fully trained."
"Our work with clients is less of a transaction, more of a relationship," said Carol. "The personal touch is what we go for."
Not The Only Long Timer
A large percentage of the WSL staff has been with the company for many years.
"It's a testament to the work environment," said Carol. "I learned my work ethic from all the people around me."
When Carol's not at WSL, you'll likely find her spending time with her large extended family, including her three kids, eight grandkids, parents, brothers and sisters.
She also spends her energy and creativity as a Girl Scouts leader, Toys for Tots and Marianjoy Rehabilitation Hospital.
In a few years, Carol may retire. But for now, you'll find her making things happen at WSL.