Meet Dennis Holte, WSL's Longest-Serving Employee
Posted On: 05/07/2018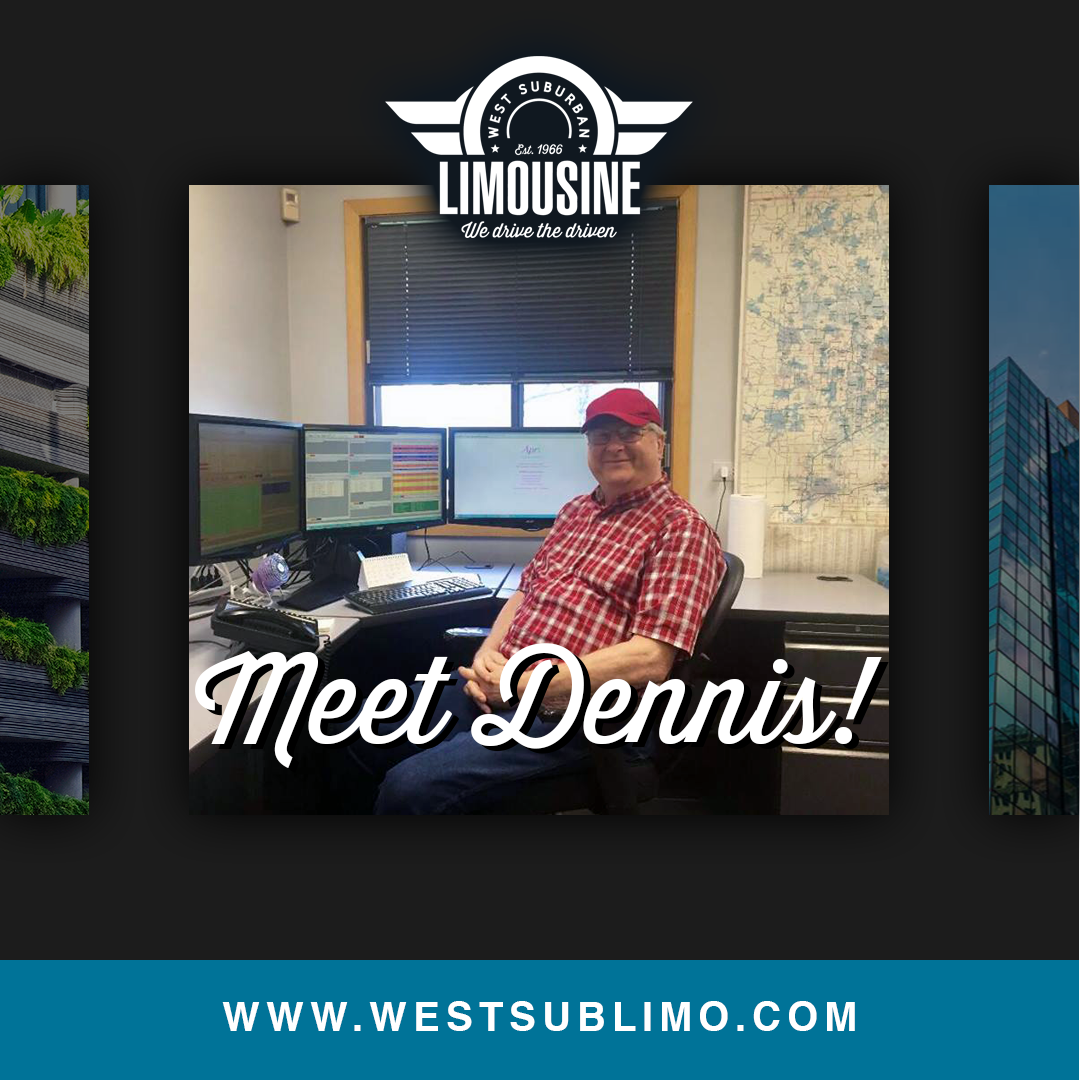 We take for granted how easy it is to book limo service to O'Hare Airport. A few touches on a smartphone, clicks on a computer or call to a dispatcher and a WSL private car, limo, SUV or executive bus is waiting for you.
Dennis Holte, who's worked for WSL since 1979, remembers when getting a limo at O'Hare was like living in the Wild, Wild West, not the gentile western Chicago suburbs.
Before mobile phones hit the market, dispatchers from a dozen competing limo services sat shoulder to shoulder at a booth on the arrivals level of Terminal 2 and 3 at O'Hare. Competition for passengers without reservations could be cutthroat. Holte, who generally worked the busy evening and late-night shift, remembers some scuffles.
"I never got involved, but sometimes if a guy was too aggressive with passengers, the other guys would take him in the hall and rough him up," said Holte.
Holte was more interested in developing a rapport with WSL's loyal customers.
"I got to know our frequent clients well," said Holte. "They'd come around the bend and I'd just shout out the numbers of their cars to them, then runners would come to grab their luggage and take them to their vehicles."
Holte was on a first name basis with the entire Chicago Cubs line-up and met celebrities like Jack Palance and Redd Foxx.
Police were always on hand to try to manage the chaos of the terminal, which often included con artists and prostitutes. Sometimes it didn't matter if you were minding your own business. If it got too crazy, the police would gather up everyone in sight and haul them off in paddy wagons, Holte included.
"It happened to me a few times, but there was no use in arguing with the police," remembers Holte. "It didn't matter if you were involved, or not. They just lined everybody up, escorted us to the paddy wagons and booked us all on prostitution charges at the Gale Street station house."
The police would typically hold the group for four or five hours "until they felt like we'd had enough, then let us go."
If Holte didn't pick up the phone, WSL office staffers quickly figured out what happened and scrambled to find someone else to staff the booth so customers weren't inconvenienced.
In 1985, WSL introduced an 800 number and moved Ohare limo service dispatch services to their office in the western suburbs. By then Holte had already added driving to his list of responsibilities, generally handling morning orders until about 8 a.m., then working dispatch until the late afternoon, followed by one more trip to O'Hare.
"We are so lucky to have Dennis on our team, " said Scott Simkus, WSL's vice president of operations. "So many of our customers know him by name because they appreciate the excellent service he's provided over the years as a driver and dispatcher."
In the nearly 40 years Holte has worked for WSL, he's always appreciated the integrity of the company's management team.
Holte says "I can always depend on our owners be honest and to do what they promise."
In his free time, Holte and his wife Barbara like to go to estate sales and visit antique shops.
"We like to buy and sell antiques, but mostly we just like to buy," said Holte with a laugh.