Top 5 Tips to Make Sure You're Prepared for a Morning Flight
Posted On: 04/09/2018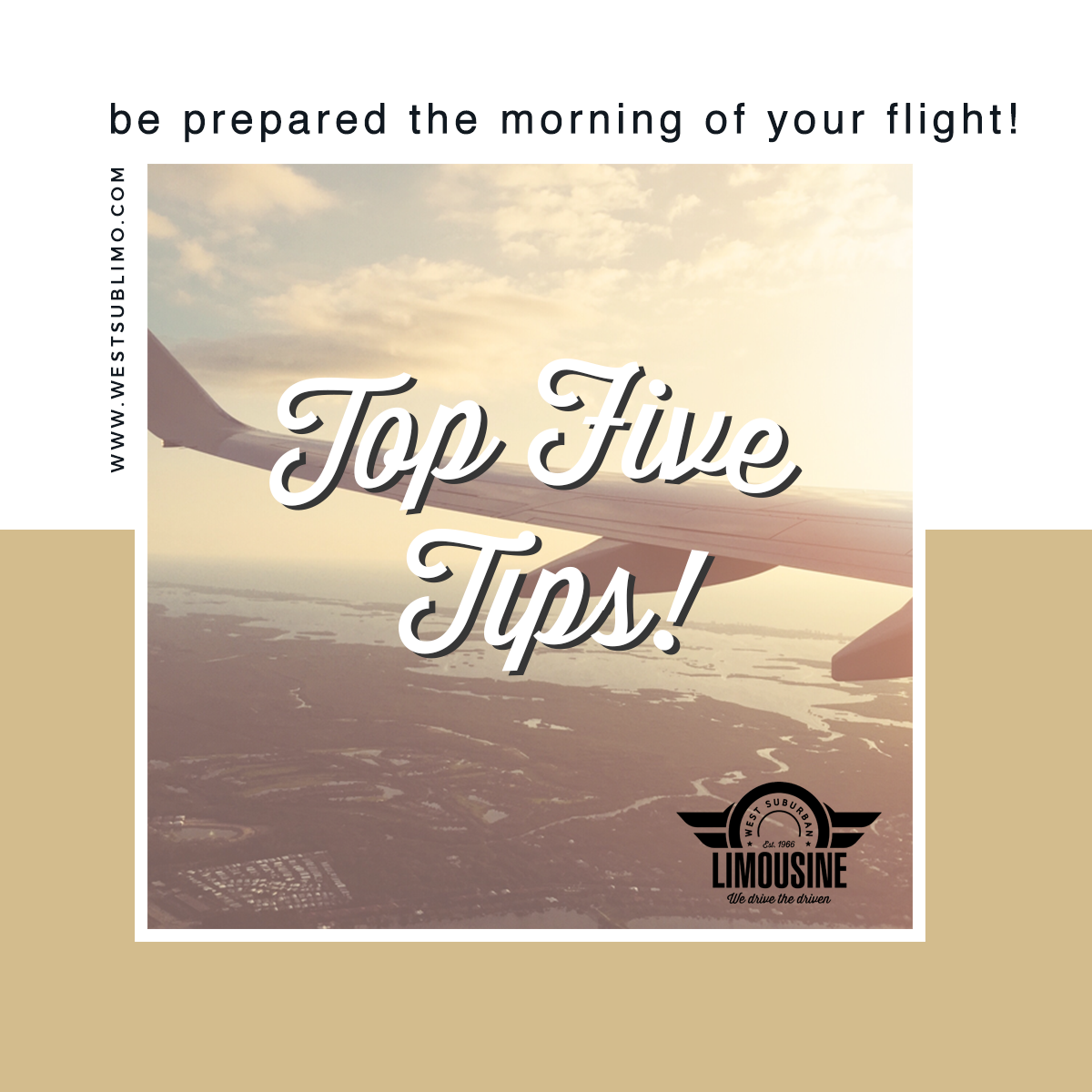 WSL drivers give their best advice learned from thousands of trips to the airport.
When it comes to getting clients to the airport for morning flight times, WSL professional drivers have seen it all. In the scramble to get out the door, lots of crazy things can happen that can eat into the time needed to battle traffic and arrive on schedule at O'Hare or Midway.
Check out WSL drivers' list of top 5 tips to make sure you get to the airport on time in the a.m.:
1. Book Limo Service to the Airport in Advance
As soon as you book your flight, it's also a good idea to reserve your limo. WSL is especially busy in the mornings whisking clients to the airport. We recommend calling or booking online at least 24 hours before you need to leave. The earlier you book the more likely you'll be able to reserve the type of vehicle you want.
2. Set Two Alarms
Nothing gets your day off to a bad start more than waking up to the sound of your limo driver ringing the doorbell at 5 a.m. Unfortunately, it happens all the time. We recommend setting two different types of alarms (clock and mobile phone) to make sure you're able to jolt your body out of its normal schedule so you have plenty of time to get ready.
3. Pack your Bags the Night Before
See #2. If your suitcase is packed the night before except for final items, you're in much better shape if something happens to throw off your schedule.
4. Have a Checklist…and use it.
We often hear riders exclaim halfway to the airport, "shoot, I forgot my [fill in the blank]. We recommend creating a list of items needed while traveling and checking it off before leaving the house. Based on experience, we're certain phone chargers are big sellers at the airport. And even in our digital world, boarding passes and passports often get left behind.
5. Check the Vehicle Before Getting Out.
It's a good idea to look around the vehicle and even swipe the seat with your hand before unloading at the airport. Mobile phones, wallets, keys and other small dark items have a way of slipping out of pockets without their owners' knowledge. Our drivers are trained to scan the vehicle before they depart the drop off zone, but it's best to make sure you have all your belongings before grabbing your suitcase and heading into the terminal.
Morning always arrives before you're ready. Follow these 5 easy tips and you'll get the airport in plenty of time.