Look for Movie History from the Window of Your Private Car
Posted On: 08/01/2018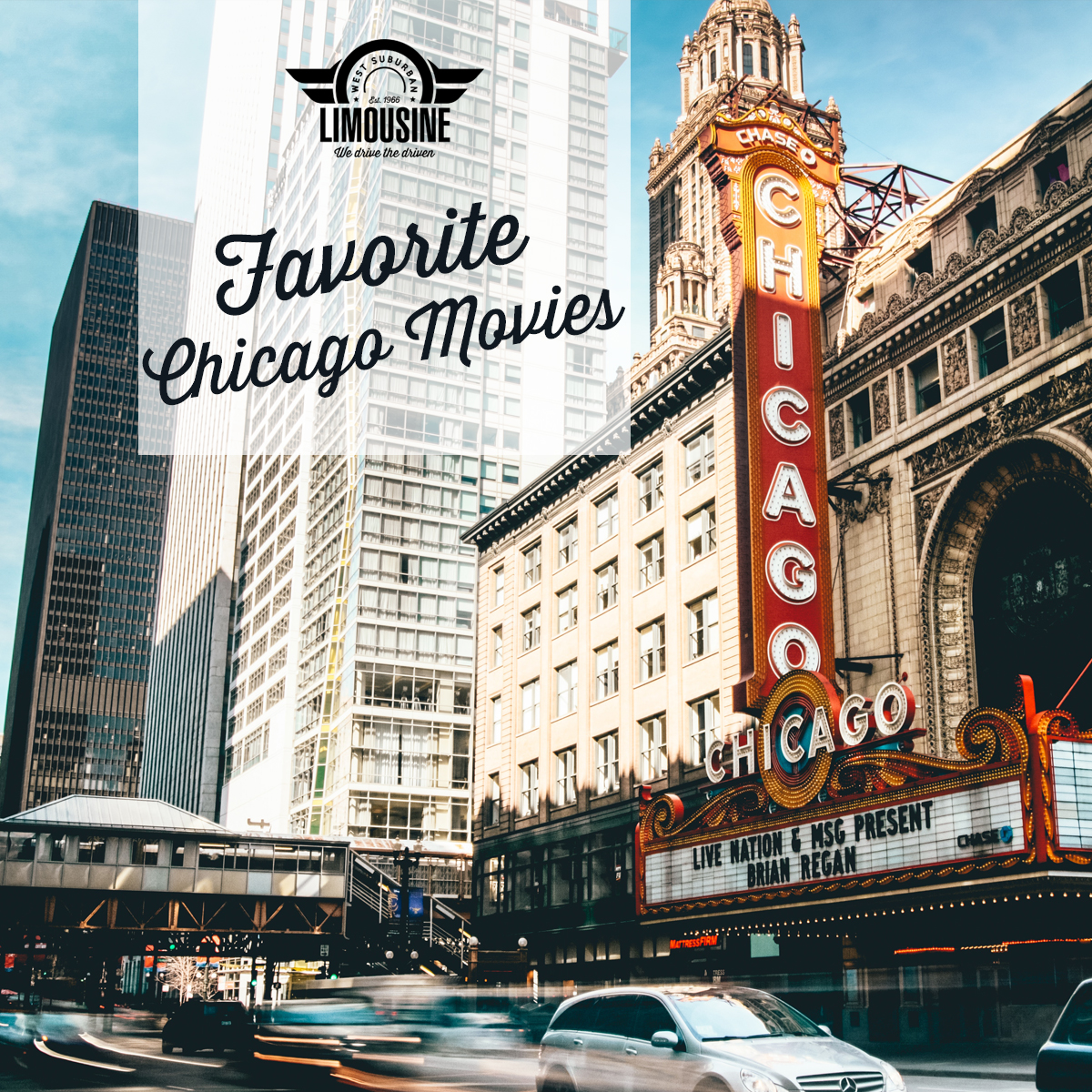 When you're in the back seat of WSL's comfortable limousine service in Chicago, it's easy to get caught up in what's happening on your mobile phone. But, so many movies are filmed in Chicago. Check out this list of famous flicks with local settings so you can spot them on your next limousine service on the Magnificent Mile, Geneva, Lincoln Park and so many other local locations.
Blues Brothers – Our favorite singing lawbreakers start out at the Joliet Correctional Center then head to Chicago for sites such as Chez Paul (actually a swanky home at 66 N. Rush St.), Wrigley Field, South Shore Cultural Center, Daley Plaza, and of course the famous car chase on Lower Wacker Drive.
Road to Perdition – This Tom Hank's period film takes advantage of historical backdrops in Geneva, the University Club of Chicago, and Chicago's Pullman neighborhood.
About Last Night – The original version of the film starring Demi Moore and Rob Lowe features a tour of Chicago including Grant Park, North Avenue Beach and the Lincoln Park neighborhood.
Ferris Bueller's Day Off – Ferris Bueller and his squad make their way around Chicago and the North Shore with stops at the Willis Tower, Chicago Board of Trade, Wrigley Field, Art Institute of Chicago and Glencoe Beach.
My Best Friend's Wedding – Every trek through O'Hare puts you on the site of a key scene from this movie, as well the Fourth Presbyterian Church on E. Chestnut in Chicago, the Chicago Hilton and Towers on S. Michigan Ave., and Union Station.
The Fugitive – Harrison Ford's Dr. Richard Kimble is falsely accused of murdering his wife and leads law enforcement on a chase through Chicago, including the Cook County Hospital and the famous St. Patrick's Day parade on Michigan Avenue.
The Break Up – Vince Vaughn headed to his hometown to produce this film about his rocky relationship with Jennifer Aniston's character. Recognizable Chicago locations include the Magnificent Mile and Wrigley Field.
Untouchables – Chicago looks spectacular in this famous Brian DePalma film about Eliot Ness's pursuit of mobsters features The Rookery Building, Wrigleyville, the Michigan Avenue bridge and the Merchandise Mart all get close-ups.
The Dark Knight – Chicago is the stand-in for Gotham City in this Batman film that features 34 local locations, including the Daley Center, the Chicago Theater, Illinois Center Building and Willis Tower.
The Breakfast Club and Sixteen Candles – These John Hughes movies put the spotlight on the North Shore suburbs including Maine North High School, Niles North High School and the Baker house in Evanston.
The Hunter – Steve McQueen's last movie might not have made a mark with the critics, but who can forget the famous chase scene that includes a car driving off Marina Towers in Chicago?
When Harry Met Sally – The majority of the movie is set in New York City, but Chicago's cityscape looks gorgeous when the title characters inexplicably start in Hyde Park but take Lake Shore Drive from the northern suburbs as they head to the east coast.
This is just a small sampling of movies filmed in the Chicago area. So, next time you book limousine service in Chicago, check your route for sites from the big screen.
What's your favorite Chicago-based film? Let WSL know on our Facebook and Twitter pages!