No Surge Pricing: You Deserve Better
Posted On: 03/05/2018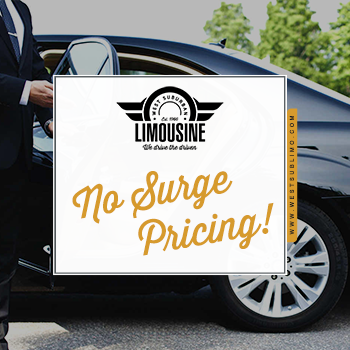 Why WSL doesn't upcharge when demand is high or the weather is bad.
What's the old saying? If you don't like the weather in Chicago wait a couple of hours and it will change. That was certainly the case recently when a dense fog descended over the south side of Chicago in a matter of minutes. Midway Airport was forced to cancel all flights for the rest of the day because visibility was so bad.
So many of WSL's clients rely on us for a reliable Midway Airport car service. When we received the alert about the standstill at the airport, we immediately jumped into action with a well-rehearsed plan.
Our dispatch team quickly informed all of our professional limo service to Miway drivers to stay nearby. We were able to connect with customers who had recently been dropped off and bring them home.
We viewed the situation as an opportunity to serve our customers when they needed us most. Ride-sharing services like Uber and Lyft seized on the bad weather and high demand for rides as a chance to add ridiculous surge charges to their fees, doubling or tripling their base rates. According to an article in Fortune,
"Surge or dynamic pricing are methods Uber and Lyft uses to incentivize more drivers to take to the roads when rides are in high demand—for example, during sporting events, holidays, or inclement weather. Prices are algorithmically determined and can vary by neighborhood or time."
Respect for Customers
WSL has been in business for more than 50 years. We're loyal to our customers, and in return, they always know what to expect from us. That means flat-rate pricing with no hidden fees (for expenses like tolls) or surge pricing when the weather is bad. You know the rates for our limo services before you head to O'Hare or Midway or anywhere in the Chicago area.
That same day, we received a few calls from customers at Midway who were dropped off at the airport by a loved one or other means of transportation. Because all our drivers were already engaged, we gave them a realistic wait time of how long it would be before a car could return to Midway for them – 1 ½ to 2 hours.
Every single customer said OK. Because of our long-standing relationships, they knew we were giving them a realistic estimate and would stick to the pre-established reasonable rate. They were happy to wait a bit longer to be taken home by a professional driver trained to handle a variety of weather situations.
No surprises. Courteous service. Reliable drivers and vehicles. Fair prices. That's what customers deserve and what they get from WSL.