Meet Bruce McDermott, Professional Chauffeur
Posted On: 03/19/2018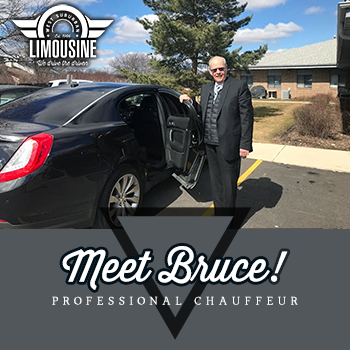 Long-time customer turned valued team member.
In his career, Bruce McDermott has been a corporate recruiter, a field sales rep and a small business owner. But, somewhere in the back of his mind, he had an inkling that what he'd really like to do is drive for a private car service in Chicago. When the time came for him to take the leap of faith and purchase a town car, he chose the company that had been his service of choice for a number of years: WSL. We're so fortunate he did.
For almost 20 years, Bruce has been the go-to driver when senior executives from Fortune 500 companies in the Chicago-area need top-notch transportation. Maybe it's because of Bruce's business experience that he gels so well with folks who know how to get things done.
"I've always been a person who expects and enjoys getting great service whether it's at a restaurant or getting tires changed," says Bruce. "So, I provide the type of service I'd want for everyone that I drive. Whether going on vacation or a business trip, I want your experience to start out and be great so the rest of your day can be great."
For Bruce, that means paying close attention to what clients want. Do they want to chat, look at their phones or take a nap? What will make them most comfortable?
Part of the Team
Bruce especially likes driving for corporate events. He knows that the WSL team are working together and coordinating the arrangements to make sure it's a great experience from beginning to end.
"If you consider it's a circle starting with reservations, then dispatch to drivers and back, as a team we can create such a positive experience for customers," said Bruce.
During his tenure at WSL, Bruce has had a hand in making sure all drivers are living up to his standards as a trainer. He focuses on instilling the policies and procedures WSL expects from its private car service chicago professional drivers. This includes advice based on his experiences as both a client and a chauffeur.
Looking Forward
Bruce is especially excited about the new WSL app that will make it easy to communicate with clients and meet their needs, particularly for early morning pick-ups.
"A lot of executives need to get to O'Hare or Midway for early flights so a pick-up time of 4 a.m. is not uncommon," said Bruce. "The new app will enable me to text clients when I've arrived so I don't need to ring the doorbell and disturb their families. God's not up yet, why should they be?"
The new WSL app enables clients to make a reservation and track where the WSL private car is in its journey. Drivers just hit the "On Location" button to let clients know they are in the driveway.
Punctuality is paramount for Bruce, so clients know to expect him about five minutes before the scheduled pick-up time.
Bruce cites WSL's commitment to doing what's best for the customer as one of the reasons he works for them. He says WSL has earned its excellent reputation by being fair to drivers and treat customers right. He thinks innovating with technology is key to serving customers going forward.
Lessons Learned
Bruce is a native of west suburban Chicago. He lives in Winfield with his wife and attended Elmhurst College. He finds his knowledge of the area beneficial because he knows lots of ways to get to the airports plus all the major geographic points and crossroads which makes getting people home a lot easier.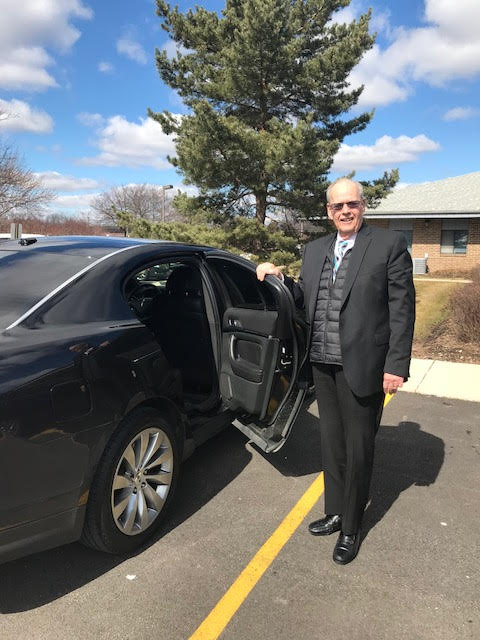 He misses the 1997 Lincoln Continental Towncar he had when he first started at WSL because they were "like a living room on wheels." Over the years he's owned many sedans for which he hired and trained a number of drivers.
Bruce finds if customers do want to talk, conversation often turns to grandchildren, one of his favorite topics. But don't call Bruce "grandpa," he goes by "Abu," the name bestowed on him by his first granddaughter, which was quickly adopted by his three sons and their wives. He now has eight grandchildren and loves that his WSL schedule enables him to spend lots of time with them.
If you'd like to book Bruce for private car service in Chicago, contact us at 630.668.9600 or online and ask for driver #124. You'll be glad you did!