Corporate Car Service | Alternative to Flying for Regional Travel
Posted On: 02/25/2019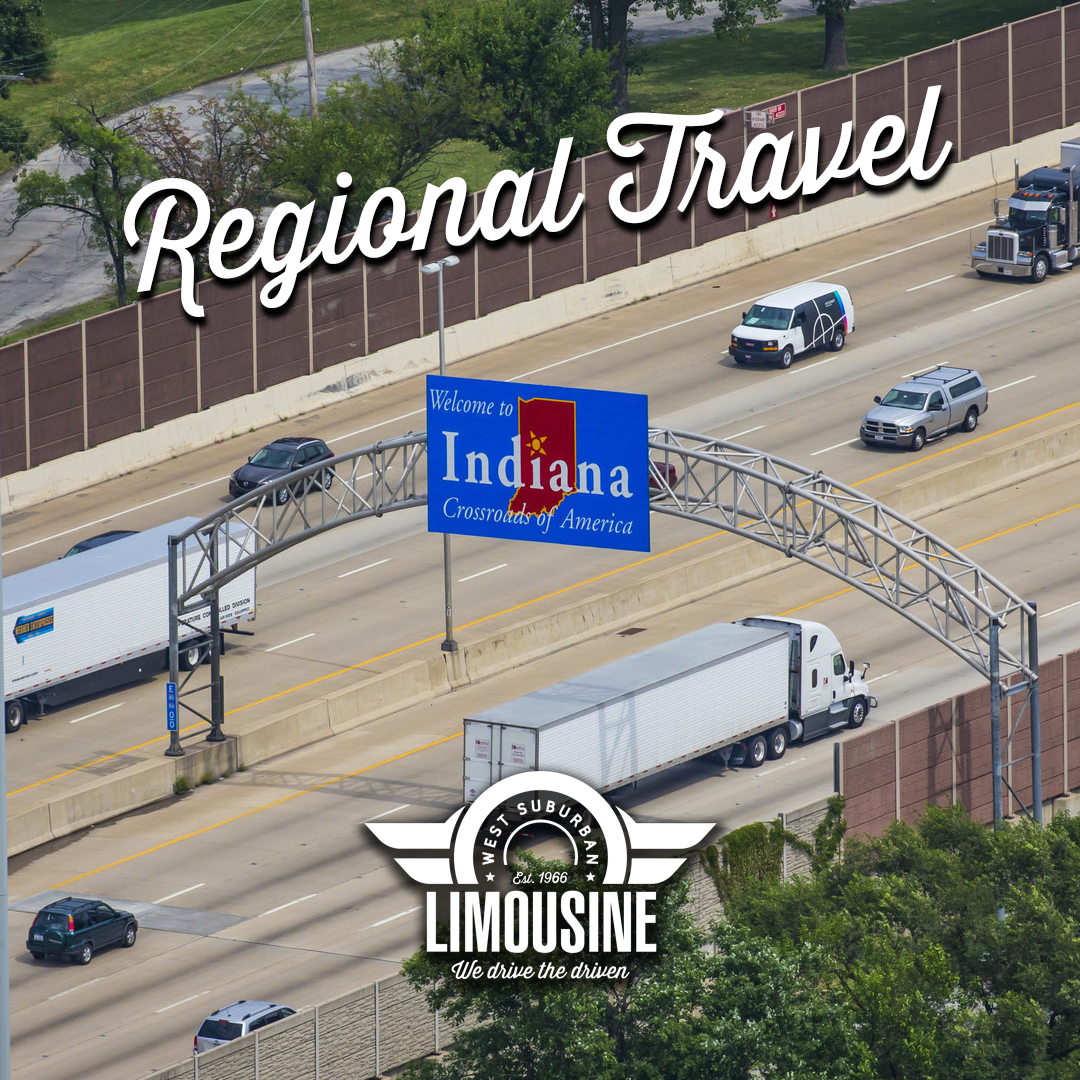 There's an old adage that says, "time is money." That expression is especially true when it comes to business travel. When your business meeting is in the Midwest, how much time are you wasting traveling to the airport for a short 45-minute flight during which you can barely open your laptop before it's time to land?
WSL has a better option that enables you to be productive the entire trip: corporate car service for regional travel.
Let's look at a common regional trip from a northwest Chicago suburb, Glen Ellyn, to Indianapolis. Assume your flight out of O'Hare is at 11 a.m. To allow for the time needed to travel to the airport, get through security and arrive at your gate on time, WSL recommends pick-up two hours prior to the flight. The flight itself is about one hour. Then you need to make your way to the car rental plaza, secure your vehicle and drive to your meeting or hotel. You just burned four hours with limited time to focus on getting anything done besides getting yourself to Indy.
The Corporate Car Service Alternative
Now, consider a different option that enables you to use travel time to its full advantage, whether you want to work on your laptop, make business calls, or catch a few extra ZZZZs without any interruptions.
Let a professional driver from WSL do the driving, providing superb car service in Chicago. We do it all the time for executives who want to get the most out of their days while traveling in the region.
Using the same Glen Ellyn to Indianapolis trip as an example, let's look at the difference corporate car service for regional travel makes. WSL can pick you up at your home and drive you directly to your destination in less time than it takes to go to the airport, fly to Indy, then figure out transportation to where you need to be. You have the flexibility to work (or binge watch that Netflix series you've meant to try!) the entire time, round trip. You'll arrive at your meeting well prepped and stress free.
WSL works closely with you to meet your needs for transport while in your destination city and can even spend the night if your plans require an evening out.
Give WSL a call at 1-630-668-9600. We'll ask for a few details about your corporate car service needs and provide a quote (generally no more expensive than flying). Then you can decide how much your time is worth. We bet you'll choose to get the most out of your travel time in the back of a WSL luxury vehicle.