Congrats to C.A.S.A. for Another Successful Fundraising Event to Support Children
Posted On: 12/04/2017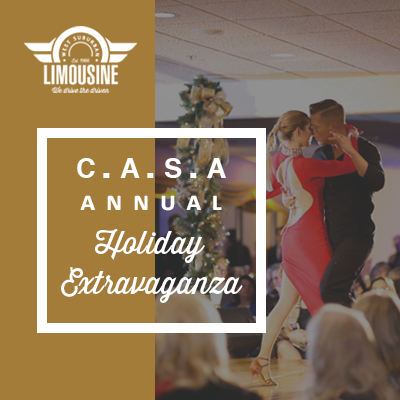 On November 30, C.A.S.A. (Court Appointed Special Advocates) Kane County held their second annual Holiday Extravaganza and WSL was thrilled to lend our support.
CASA Kane County is a nonprofit organization that prevents children from falling through the cracks of the heavily populated court and child welfare system since 1988. The organization recruits, trains and supervises community adult volunteers who are matched with children to support them as they head to court due to abuse, neglect or private guardianship. Its goal is to make sure every child has the chance to be placed in a safe and permanent home. The C.A.S.A. volunteers serve as court-appointed special advocates for the children.
Fundraising events are critical to the success of the organization. Revenue from events like the Holiday Extravaganza compromise about one-third of the agency's entire operating budget.
This year's event was held at Riverside Receptions in Geneva. Beginning at 3 p.m., children and their families were treated to an indoor winter wonderland with sparkling trees, silver bells and lighting that evoked a magical, snowy afternoon. Santa and Mrs. Claus made a special appearance along with Olaf from the popular Frozen movie. Everyone enjoyed snacks, hot chocolate and lots of kid-friendly activities.
The evening's event featured a couture fashion show with seasonal attire from an upscale Geneva boutique. We enjoyed dancing the night away and bidding on silent and live auction items in support of this deserving organization.
Check out C.A.S.A. Kane County's Facebook page for photos from the event.
Fun in Kane County
This is just one of many fun ways to celebrate the holiday season in Kane County. Check out PlanItKane for an events calendar filled with festive things to do, see, eat and drink.