Where Do You Take Out-Of-Towners To Showcase Chicago's Finest Food?
Posted On: 04/08/2019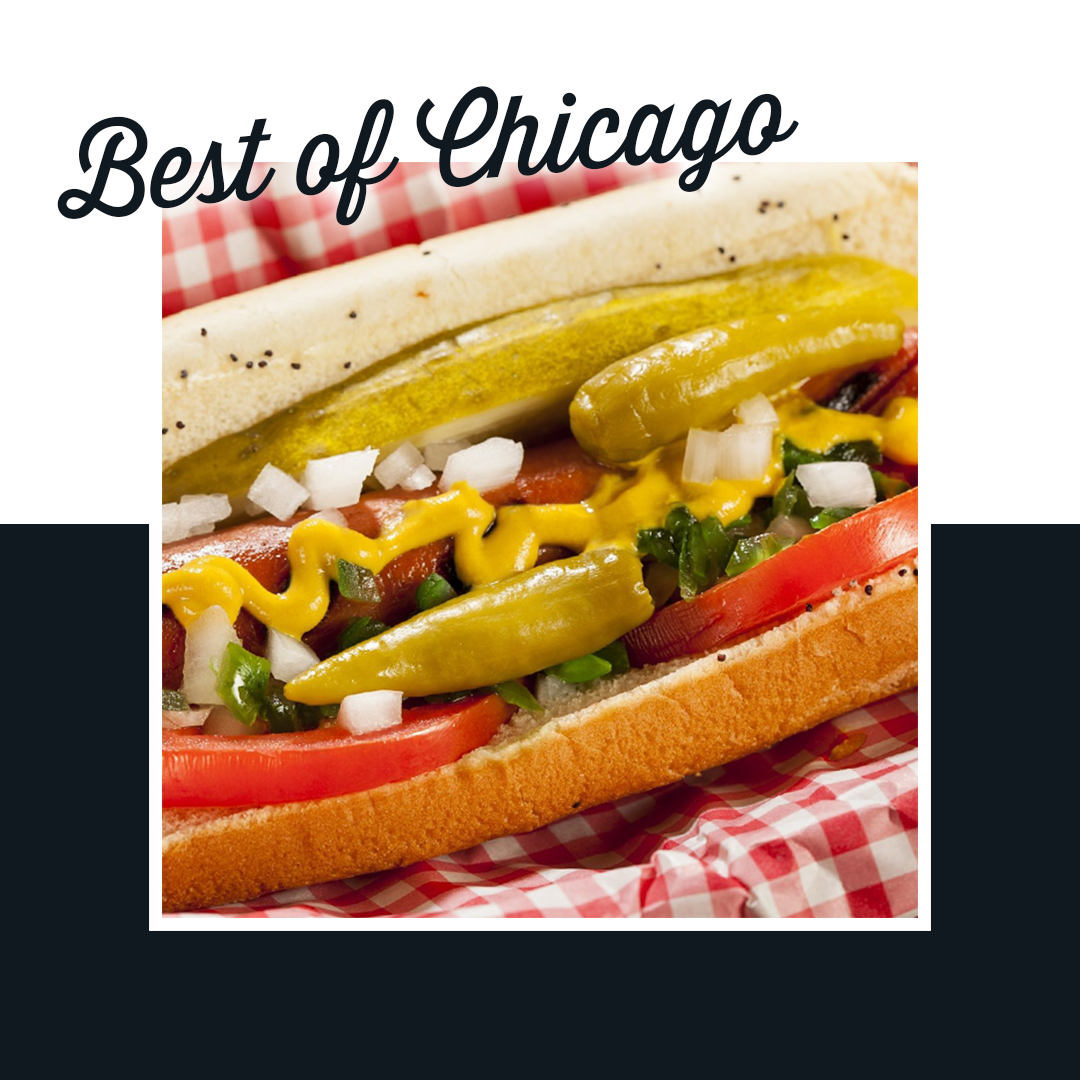 Chicago is known far and wide for its delectable dining options. Sure, the area is home to a number of top-notch, Michelin-rated establishments like Alinea on Halsted in Lincoln Park and Vie in downtown Western Springs. But we want to know where you take out-of-town visitors to give them a true – and more affordable – sampling of Chicago's finest fare.
WSL knows the Western suburbs well. During our more than 50 years driving folks to and from O'Hare, Midway and other points of interest, we've tried some of Chicago's best food chains and standalone mom and pop shops. Here's our list of tried and true favorites that every visitor should get their taste buds on before heading home.
You won't find any seating at this popular hot dog joint at 2720 N. River Road in River Grove, just the finest Chicago-style dogs. Bring cash because they don't accept credit cards. And make sure your guests don't embarrass themselves by asking for ketchup on their dogs.
Speaking of hot dogs, you can't go wrong at one of two locations for this Chicago staple. Visit the original shop at on Milwaukee Ave. at Devon and Nagle in Chicago, or the newer location on Milwaukee Ave. in Wheeling. Look for the trademark Maurie and Flaurie figures on the roof. Then pop inside to place your order or give visitors a real treat with car hop service.
You can't go wrong with any item on Portillo's extensive menu of beef, hot dogs, hamburgers, ribs and salads. This Chicago mainstay has restaurants all over the suburbs and two spots in the city. They even have a "Shop & Ship" service, so out-of-towners can get their Portillo's fix when they get home.
This charming spot at the corner of York Street and North Avenue in Elmhurst is only open during the Spring and Summer. Residents from all over the area flock to the restaurant for a nostalgic trip to the past and Richardson Root Beer that's made in oak barrels. There's limited seating outside, but Berens Park and Wilder Park are just a few blocks away if you want to treat visitors to an awesome experience.
With six locations in the city and outlets in Niles, Park Ridge and Tinley Park, you're sure to find an easy path to the number one Italian beef sandwich in the area (the claim is right there on the sign!). The city even honored the restaurant with a street sign near its Taylor St. location.
If you're headed to the south side, you're going to want to take your visitors to Ricobene's at 252 W. 26th St. in Chicago. This choice isn't as mainstream as the other but wait 'til you get your mouth on the breaded steak sandwich. Yum.
Tell Us Your Pick
Don't see your favorite place on the list? Head over to WSL's Facebook page and let us know where you like to take out-of-towners.