5 Gorgeous Wedding Venues in the Chicago Suburbs
Posted On: 08/06/2018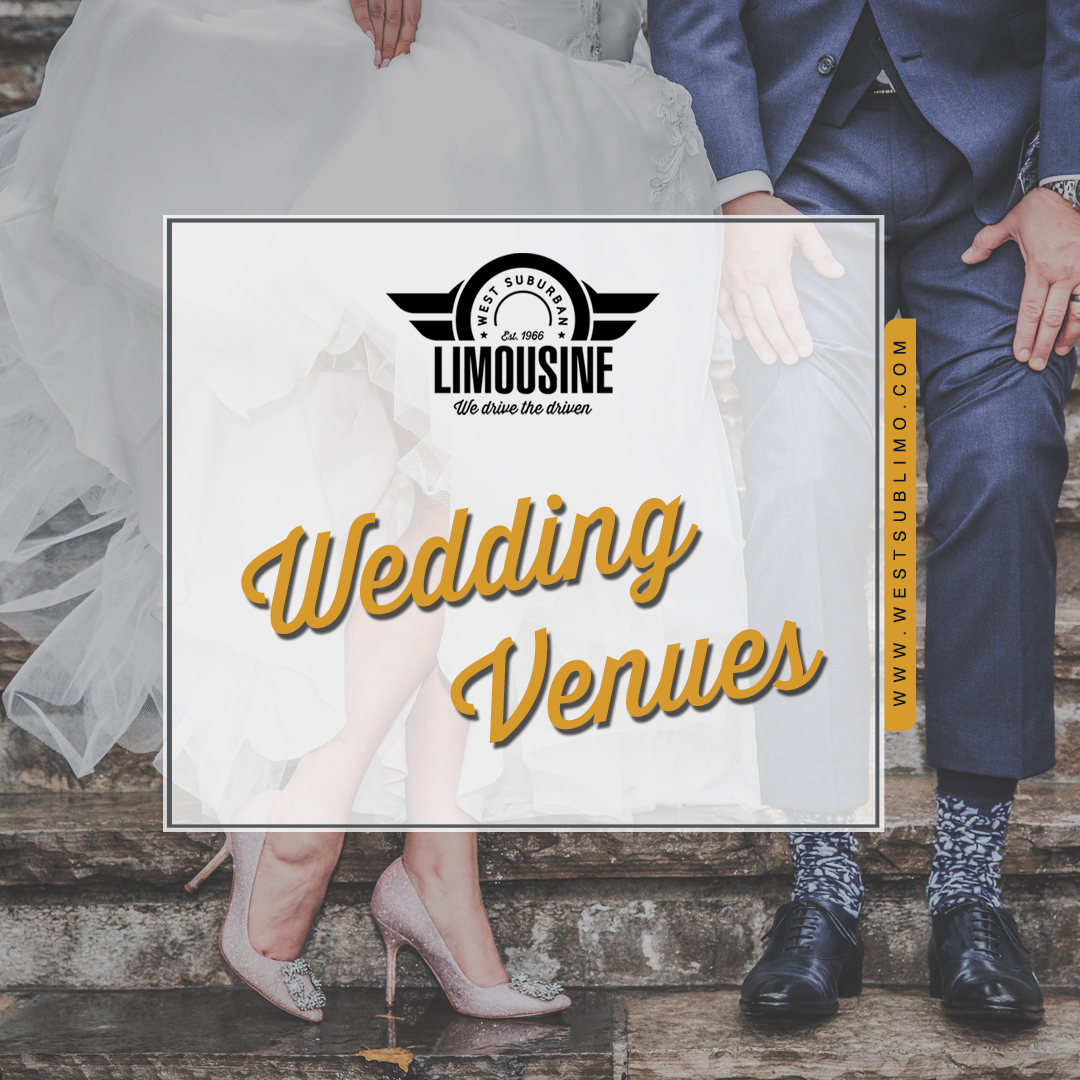 WSL loves weddings! So many brides and grooms trust us for wedding limo service in the Chicago suburbs. We get to see all the interesting places weddings are held in the area. Here's WSL's list of gorgeous wedding venues in the Chicago suburbs that are sure to please any bride-to-be.
1. Fabyan Villa Museum, Geneva
Frank Lloyd Wright enlarged and remodeled the home (now a museum) for Colonel George and Nelle Fabyan in 1907 when they decided to give up their Chicago residence and move to the estate permanently. The site is now on the National Register of Historic Places and is managed by the Preservation Partners of the Fox Valley. The estate features a Japanese garden, fountains and a Dutch-style windmill. It's a beautiful backdrop for the special day.
2. Meson Sabika, Naperville
Enjoy a taste of Spain in this charming restaurant housed in an 1847 mansion that sits on a beautiful four-acre estate near downtown Naperville. The menu boasts a unique mix of cold and hot tapas, sangria, entrees and vintage wines. The venue can accommodate up to 300 seated guests in the Pavilion. The venue promises "...lushly landscaped grounds…fully visible from the towering windows that make up three sides of the venue...an ethereal cloud ceiling in the foyer… 11 cut crystal chandeliers grace the ceiling elegantly dressed with creamy sheer fabric."
3. Emerson Creek Tearoom, Oswego
Looking to add a bit of country to your wedding? The Emerson Creek Tearoom delivers with a remodeled barn and triple peak event tent that are perfect for the big day. A stone patio with two fire pits overlooks farm fields. It's a beautiful mix of country charm and modern-day amenities.
4. The Haight, Elgin
Located smack dab in the heart of Elgin, this converted loft/warehouse maintains architectural elements from the historic 1890 building. It's somehow cozy and expansive at the same time to hold up to 300 guests. There are multiple levels for all the wedding day events, including the ceremony, cocktail hour, getting ready suite and reception.
5. Mayslake Peabody, Oak Brook
This stunning property features Mayslake Hall, a Tudor Revival-style mansion and Portiuncula Chapel, a replica of the original in Assisi, Italy. It's a great venue for an intimate ceremony with seating for 62 in the chapel and up to 120 for a sit-down dinner in the event hall. One Yelp reviewer said, "[t]his venue has great warm feel to it and is very intimate while still providing space for everyone to be comfortable."
While some couples hop on a plane to get married on a Caribbean island beach or exchange vows on the top of a mountain, you can have a destination wedding right here in the Chicago suburbs. Make sure to check out WSL's Chicago suburbs wedding limo service to reserve your stretch limos or the brand-new Mercedes Benz Sprinter bus.