I Love Downers Grove! Clients Reveal the Best Things to Do in Their Hometown
Posted On: 04/16/2018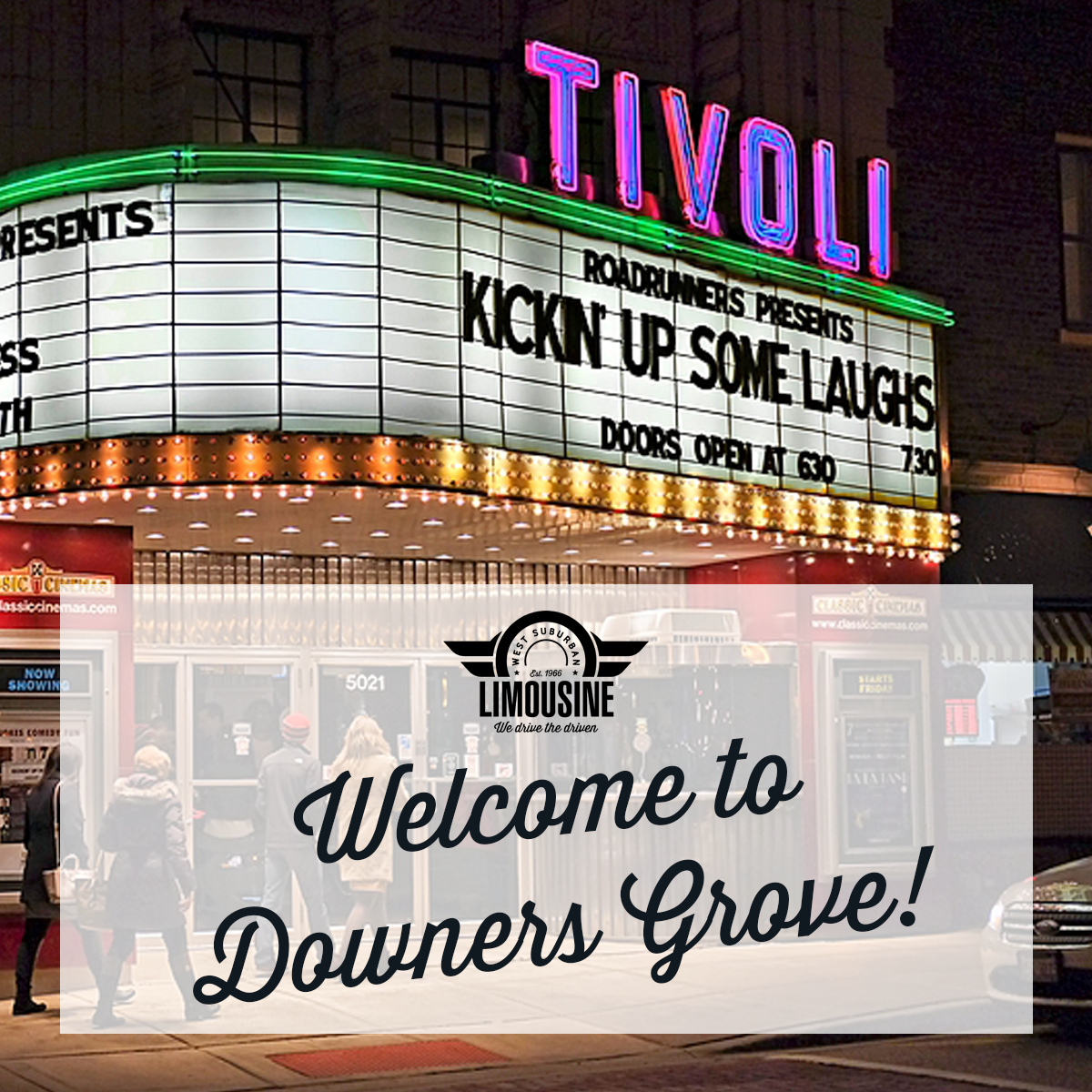 For more than 50 years, WSL has provided Downers Grove limo services to the residents and out of town visitors. While riding in one of our luxury sedans, SUVs or limos, they often share favorite places to go and things to do in their hometown…and our drivers took notes.
Check out this list of fun events, restaurants, shops, theaters and bars in Downers Grove recommended by the people who know best.
- Alter Brewing is in a fun little industrial area by the Belmont train station. TIP: the logo looks the same viewed upside down.
- Berto's Deli & Pasta Shop is a family-owned restaurant. One client, that we previously provided a Downers Grove limo service to, reports that Berto's "has wedding soup just like my grandmother used to make."
- Capri is a favorite on Thursday nights for $5 martinis. We've heard the strawberry basil is a favorite.
- Caribbean Corner is another family run place that locals flock to for awesome island-inspired food in a casual setting.
- Cellar Door is a little wine shop with a wide variety of options that comes up in almost every conversation. You can select any bottle off the shelf and enjoy it right there. They'll even package it to take home if you don't finish the whole bottle.
- Dan's Pizza is highly recommended for the best carry out thin pizza.
- Emmett's Brewing Company has more than just great brews. Check out the inventive burgers and tasty salads.
- Every Day's a Sundae hits the spot when you need an ice cream fix.
- Fishel Park is the site for the annual art show and craft show. Every Tuesday night in the summer it's the setting for a free concert enjoyed while sitting on the lawn.
- Gatto's Restaurant & Bar is an often-mentioned Italian restaurant that is a great place to take the family.
- Friday Night Car Show takes place every Friday night in the summer from Main St. to Maple St.
- The Happy Dog Barkery whips up homemade treats for your pooch including doggie muffins, party cakes or cookies and summer stew with chicken and peaches. One client told us he accidentally ate one of the muffins and it was great!
- Knitche is the crème de la crème of all knitting shops. Learn a new technique, sit down and relax on Thursday knit night and enjoy a beautifully made latte.
- Los Dos is a small, unassuming Mexican restaurant in a strip mall with addictive, fresh-made fare.
- Mia's Cantina is the place to go for upscale Mexican food as imagined by Chef Esteban Aguado who studied with Rick Bayless. Don't miss the tequila bar! The next time you take your Downers Grove limo service, be sure to swing by here!
- Roundheads Pizza is a great place to catch a ball game on multiple screens. The margarita pizza gets a special shout out.
- Tivoli Theatre is the place for $5 movies and free popcorn refills. Every December they screen "It's a Wonderful Life" and the place is packed.