April is here and you know what that means: BASEBALL!
Posted On: 03/28/2018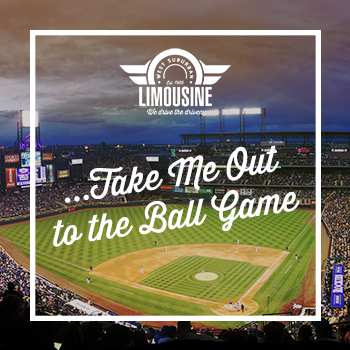 The home openers for our beloved Chicago, IL baseball teams are just days away…April 5 for the White Sox and Kane County Cougars and April 9 for the Cubs. Until then, all teams are undefeated, and anything is possible in the pursuit of the playoffs.
Have you put together your game plan to enjoy a few games? It's a great time to use a car service in Chicago IL to get to and from the ball fields and leave the driving to a professional designated driver.
Car Service in Chicago IL: The Whole Gang Gets to Have Fun
When you ride with WSL, the fun starts the second you get in one of our luxury vehicles. For our car service in Chicago IL, pick from a stretch limo, SUV, sedan or even our new Mercedes Benz limousine bus service for a larger group. Everyone gets to have fun because no one has to deal with traffic, parking or fighting the crowds on the El.
Enjoy the Neighborhoods
You're also free to get the most out of game day by exploring the neighborhoods around the ballparks before and after the game. Just let your driver know when and where you want to be picked up.
Wrigleyville – The home of the Chicago Cubs is one of the most famous neighborhoods in the country. You can't throw a baseball without hitting a sports bar like the Cubby Bear, Murphy's Bleachers or the Goose Island Brewery. Grab some dinner after the game at one of the area restaurants, then dance the night away at the Metro, Smart Bar or Exedus II. Plus, the next phase of renovations to Wrigley Field promises some new concessions and an American Airlines 1914 Club for the 2018 season.
Guaranteed Rate Field – The home of the Chicago White Sox on the famous South Side saw some serious upgrades to its in-park food and beverage offerings. With you car service in Chicago IL to Guaranteed Rate Field, make sure to arrive hungry and thirsty. New menu items include a 16-ince brisket mac & cheese grilled cheese sandwich and a Southside Burger that features two hamburger patties, Italian beef, provolone cheese and giardiniera. Wash it down with a selection of more than 70 craft beers. After the game, enjoy the great bars in Bridgeport like Bernice's Tavern (everyone's favorite dive bar) or Maria's Packaged Goods & Community Bar (where the chandeliers are made from beer bottles). Still hungry? Check out Pleasant House Bakery for their famous individual pies stuffed with savory fillings, or 35th Street Red Hots for beefy Chicago-style dogs and extra-crispy fries.
Geneva, IL – Head west to catch our favorite minor league team – the Kane County Cougars located in beautiful Geneva. Check out All Chocolate Kitchen's Primo for an upscale, yet relaxed dinner. Or head to Galena Cellars in downtown Geneva for a taste of local wines. Or if beer and spirits are more your style, head to the Fox River Distilling Company, the first legal distillery in Kane County since prohibition.
Heading to a baseball game is just the beginning of the fun when you get there in a private car service. Make sure to call WSL, we're all-stars when it comes to private car service in Chicago IL to and from sporting events.