You Can Help Celebrate the 4th in Carol Stream
Posted On: 06/28/2018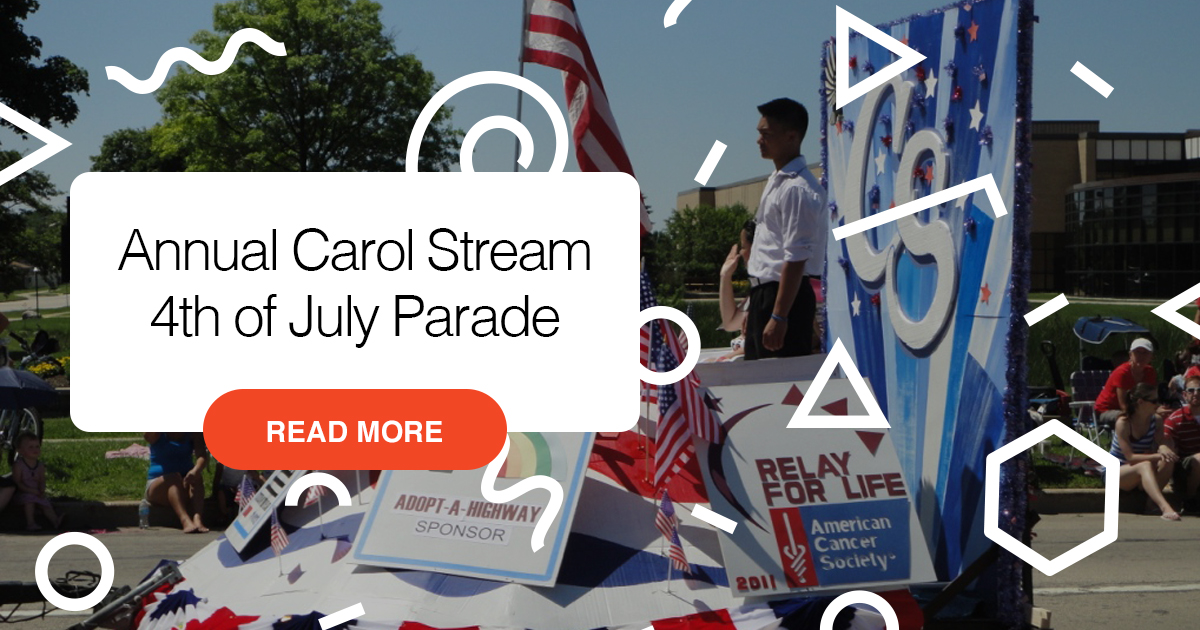 For more than twenty years – from the early 1970s to the 1990s – WSL was based in Carol Stream, IL. We still have strong connections to the community providing limousine services for residents. Many members of our staff grew up in Carol Stream and still call it home. They are proud to provide Carol Stream IL limousine services.
That's why WSL is excited to partner with the Carol Stream Historical Society to participate in this year's Carol Stream 4th of July parade. You'll see one of our SUV Lincoln Navigators in this year's line-up. You can be part of it, too!
This year marks Illinois' bicentennial. To celebrate, the Carol Stream Historical Society is inviting everyone who would like to participate in commemorating our state's heritage to join us in the parade. All you have to do is wear red, white and blue and bring a small flag. Children must be accompanied by an adult.
Interested? Email CarolStreamHistoricalSociety@gmail.com to sign up and get more details.
In addition to providing Carol Stream IL limousine services, WSL's own Scott Simkus, vice president of operations, is a member of the Carol Stream Historical Society and a long-time resident of the town.
Volunteers for the historical society share a passion for preserving and presenting the history of the community to mark the transition from its days as a prairie, to a farming community to the thriving town it is today.
The Carol Stream Historical Society is very active in the community, hosting a variety of activities, including:
- Holding tours by appointment and on special event days
- Giving presentations about community history at local schools
- Sponsoring lectures and exhibits
- Partnering with other organizations that share its goals and concerns
- Archiving and protecting records and personal collections that relate to Carol Stream
Don't miss your chance to make your mark on Carol Stream's history. Sign-up today to be part of the 4th of July parade.