Gettin' Chili for Charity in Carol Stream
Posted On: 06/11/2018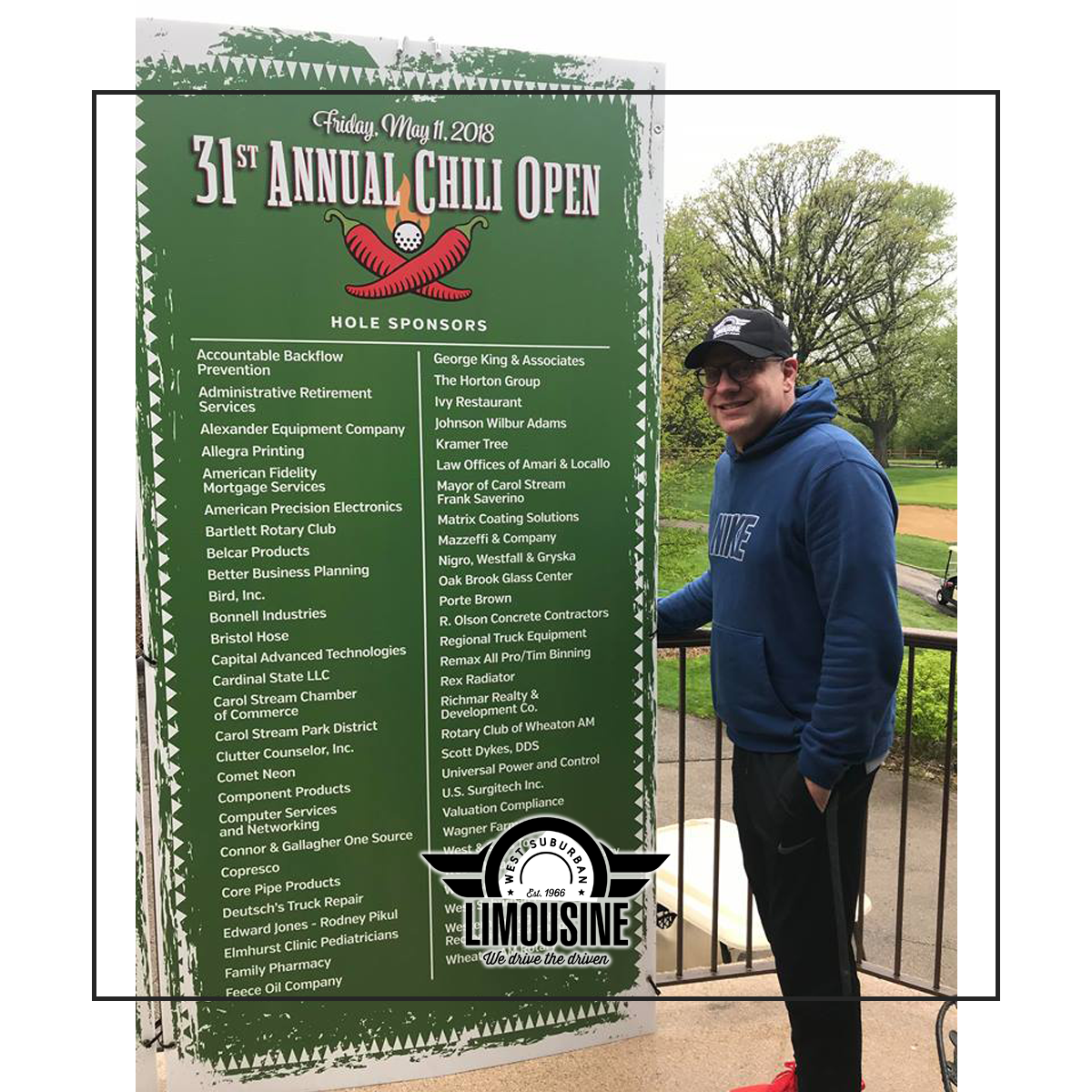 Maybe it was the title of the event, or perhaps it's just the uncertainty of Chicago's weather in May, but the Rotary Club of Carol Stream's 31st annual Chili Open golf outing fundraiser certainly lived up to its name. WSL was thrilled to pull out our umbrellas, don warm jackets and throw on some gloves to support this worthy organization.
Normally, we're driving limos in Carol Stream. It was a fun break to get behind the wheel of a golf cart to help raise funds to fight hunger in northern Illinois. Proceeds from this year 's event will be shared with Educare, Neighborhood Food Pantry, Northern Illinois Food Bank and DuPage PADS to help relieve hunger in our local communities.
In between spurts of rain in 55-degree weather, we played a few holes then found refuge in the clubhouse to sample the traditional chili lunch.
We also found time to mourn the passing of Joe Kramer, a member of the group that founded the event who sadly passed away two days before the fundraiser.
Carol Stream knows WSL for stellar limo service. We're also a member of the Carol Stream Chamber of Commerce. Community involvement in Carol Stream and other nearby communities is important to WSL. We serve these communities with pride and are happy to give back.
The Rotary Club of Carol Stream is part of Rotary, the international service organization focused on tackling some of the world's biggest challenges, locally and globally. For more than 100 years, Rotarians have applied the ideal of service in their personal, business and community life.