West Sub Limo's Feature in the Kane County Chronicle
Posted On: 08/28/2017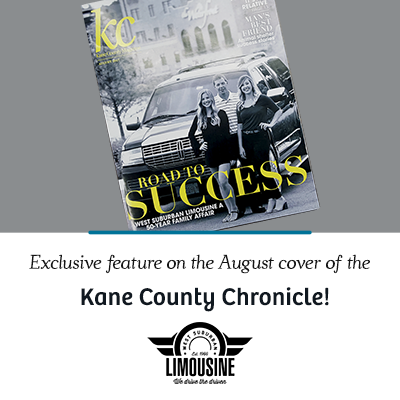 It's a Family Affair
A recent profile in the Kane County Chronicle hits at the heart of what has – and continues – to make WSL successful for more than 50 years. It's all about the family feel amongst the team that makes sure our clients get from point A to point B in style and safety.
The Kane County Chronicle interviewed the company's vice president, Danielle Slamans, who is the stepdaughter of Jeff Hiltunen, the owner of WSL.
Danielle captures how the family approach benefits clients.
"We're still thriving because we take care of our clients," says Slamans. "You're never going to call us and get an automated response form a computer. We're always going to work directly with you to fix your problem and get a solution."
Part of the Community
When WSL celebrated it 50th anniversary last year, it had a big party with staff and their families as well as members of the community that have supported the business.
The Kane County Chronicle article highlights the company's commitment to the communities it serves.
"After decades in the area, the company has become an integral part of the community. They partner with local police and fire departments' charitable groups, sponsor youth sports teams and participate in several annual chamber of commerce events. The company also regularly devotes both time and money to the American Cancer Society, Make-A-Wish Foundation, and Misericordia – which is home to children and adults with developmental and physical disabilities."
A big thank you to the Kane County Chronicle for telling our story.