3 Reasons Why You Should Get Back on the Bear's Bandwagon this Year
Posted On: 09/05/2018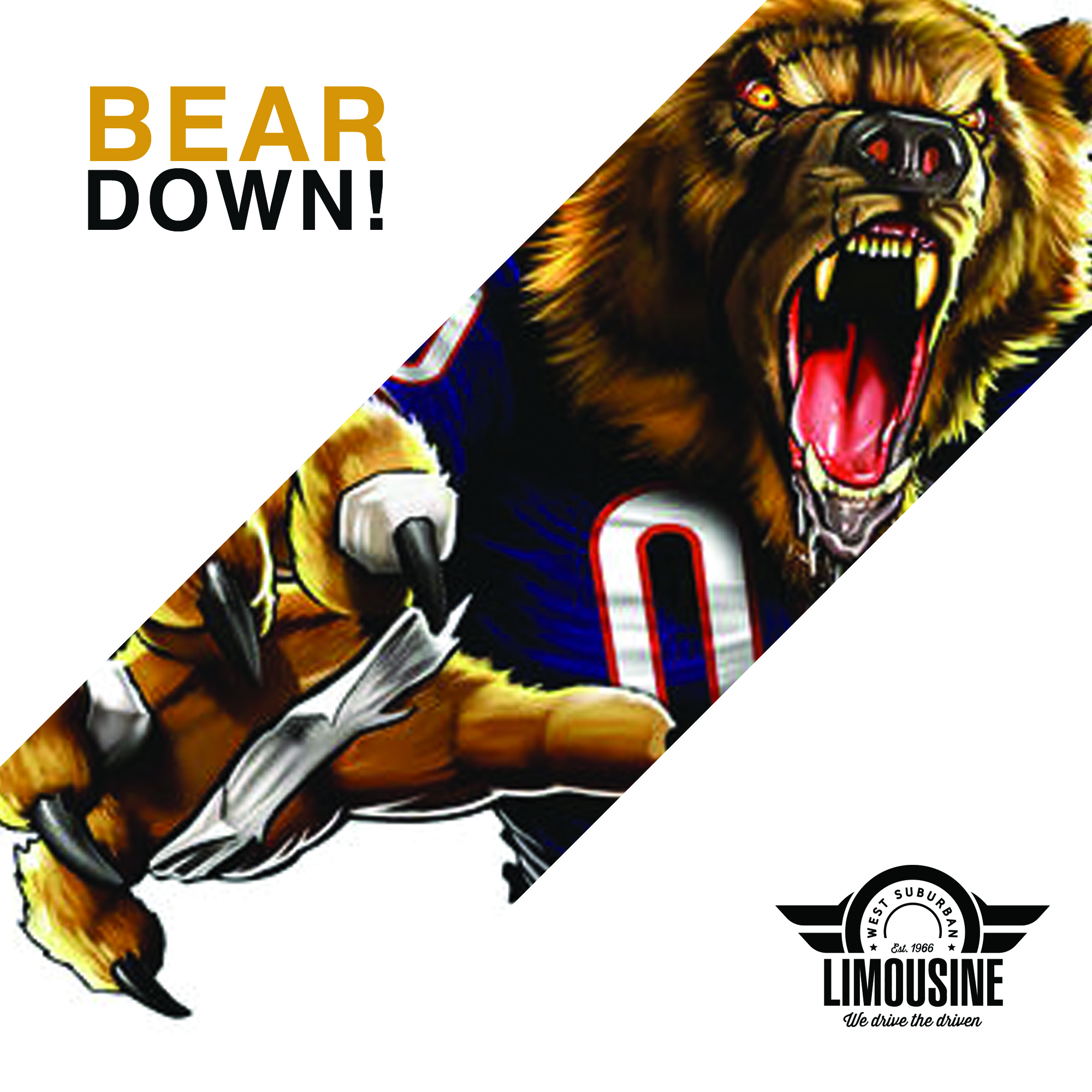 The Chicago Bears will always hold a special place in our hearts. But, let's be honest. The past few seasons have been — how can we say this nicely — challenging to watch.
This year should be different. While we don't expect to see the Bears play in February, changes to the coaching staff and line-up promise to make a push for the playoffs a realistic goal for the 2018 season.
For loyal fans, it's a great year to snag some tickets, and then call WSL to arrange for a car or limo service to Soldier Field. Avoid the hassle of parking and arrive safely and in style. In a few years, you'll be able to say you were there in person when the momentum began.
Offense - Quarterback Mitchell Trubisky's rookie experience is behind him. This is his make-or-break season to prove he's worth the starting spot. He has a good chance to turn the team around with the addition of Allen Robinson, Trey Burton and Taylor Gabriel to the offense.
Defense - Roquan Smith is ready to make his pro debut with the Bears at middle linebacker. The buzz is he will provide leadership to the d-line. Leonard Floyd and Kyle Fuller have already shown what they can do.
Coaching - Matt Nagy, the young new head coach brings fresh energy to the Bears. He's in a great position to move the Bears from a middle-of-the pack team to a playoff bound contender.
The Vikings and Packers will continue to battle for first place in the division. For the Bears, this could be the year all the pieces come together to rise above last place in the NFC North and earn a wildcard spot for the playoffs.
WSL's professional drivers never have a bad season. Rely on their experience to get you to and from Soldier Field on game day. Make your reservation now for car or limo service to Solider Field to cheer on your Chicago Bears.