St. Charles' Choice for Limo Service
Posted On: 06/28/2018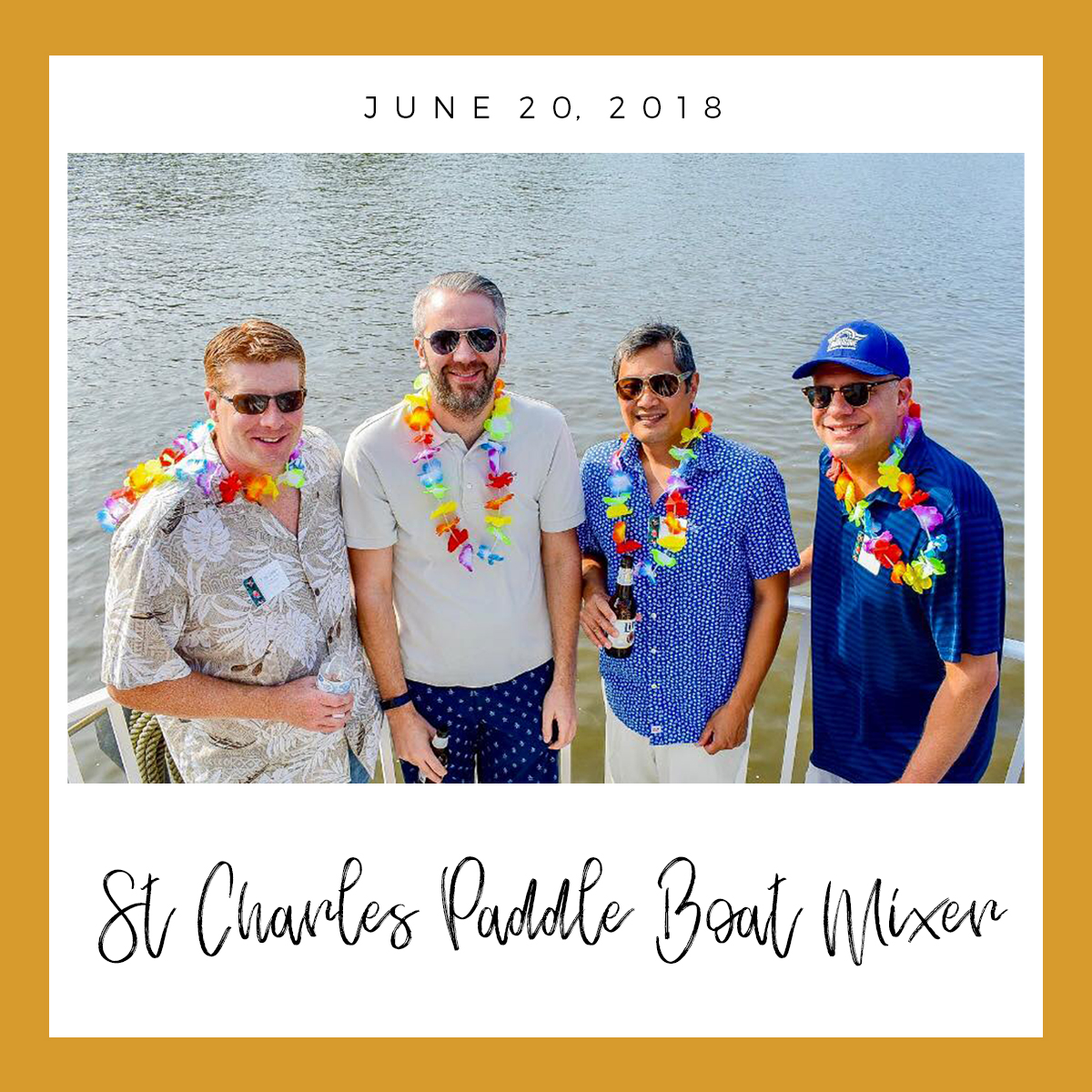 When folks need a limo in St. Charles, IL, they know where to turn: WSL. We've provided stellar private care service to St. Charles and Kane County residents for more than 50 years.
We love to get involved in the communities we serve. We jumped at the chance to once again participate in the Paddle Boat Mixer sponsored by the St. Charles Chamber of Commerce on June 20 at Pottawatomie Park. This year's theme was "Luau." We donned our best Hawaiian garb and cruised up and down the Fox River on paddlewheel boats.
The event is always lots of fun. Even better, we get a chance to spend time with executives from local St. Charles' businesses and learn more about what they're doing. A lot is going on in St. Charles!
We learned that the St. Charles City Council just voted in favor of a new Wahlburgers restaurant that should begin construction this summer at the southwest corner of Route 38 and Randall Road. Wahlburgers is owned by the Wahlberg brothers, actors/singers Donnie and Mark, and Paul who is a chef. Donnie and his wife, actress and radio host Jenny McCarthy, live in St. Charles.
Kane County Loves WSL
We're feeling the love from residents of Kane County. WSL was voted a Top 3 limousine service provider in the recently released "Best of the Fox: Kane County Chronicle Readers' Choice Awards." The Chronicle asked readers to name the "best" in 150 categories through an online survey. They logged more than 56,000 votes. WSL is proud to be recognized for our dedication to service and dependability for limo service in St. Charles IL and throughout Kane County.
We provide private car service to a number of organizations in the area including Fermi Lab and the Kane County Cougars. Give WSL a call at 630-668-9600 or book online to arrange your own ground transportation with a leading Kane County service provider.