Tips to Get the Most Out of Summerfest
Posted On: 06/10/2019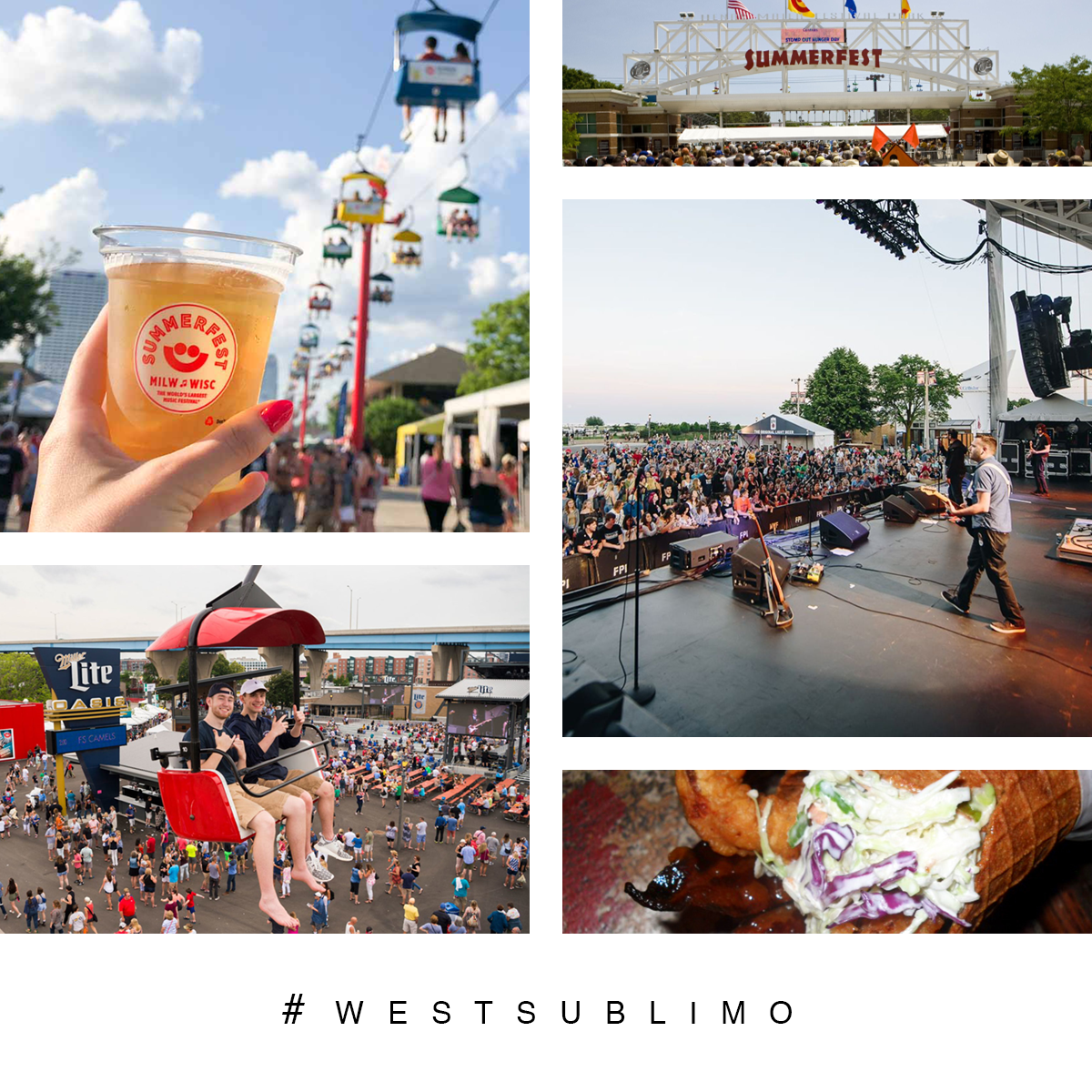 The world's largest outdoor music festival is only a quick jump over the "cheddar curtain" up I-94 in Milwaukee. Of course, we're referring to Summerfest, which runs June 26-30 and July 2-7 this year. Once again, the line-up is a mix of popular country, rap, rock and pop headliners, plus hundreds of well-known and up-and-coming artists at stages throughout the lake shore venue.
Savvy Summerfest goers know a few tricks to get the most out of the festival, which is always fun and definitely crowded.
Buy tickets in advance – Save time and buy your tickets in advance via the Summerfest website or Ticketmaster. General admission tickets give you access to everything except the headliners which require separate tickets.
Know what you can bring – Summerfest does not allow any kind of backpack or bag larger than 9"x10"x12". You cannot bring in outside food or drinks, selfie sticks or portable chairs. Here is the full list of Summerfest no-nos.
Arrive early – The grounds are less crowded earlier in the day. Make sure to get a wristband so you can leave the fest and explore what else is going on in Milwaukee in the Third Ward or downtown. Make sure to return by about 6 p.m. to avoid the rush arriving for the headline shows. There are not re-entries allowed after 7:00 p.m.
Eat the cheese curds – You're in Wisconsin so eat the cheese curds! You can't go wrong at Saz's or Major Goolsby's.
Take the lakefront path – The grounds get crowded and moving from one end of the park to the other can be difficult. The path along the lakefront is a bit longer but typically faster. Plus, you might want to take a break at one of the picnic table along the route.
Bring a portable phone charger – Big crowd plus lots of great photo ops means your phone battery will die fast. Bring a portable phone charger to stay juiced.
Book private transportation – Parking around Summerfest is a nightmare. Plus, you might want to try a few of the craft beers or other libations available while enjoying great live music. Let WSL – your local limousine company – do the driving. Whether your group is big or small, we have a luxury vehicle and professional driver that's right for you. Get dropped off and picked up at the front gate and truly enjoy your getaway. It's a cost-effective option for large groups.
With so many great artists and days from which to choose, don't miss your chance to have some fun at Summerfest this summer!