Contest: Special Ride Home for the Holidays for a Lucky Active Duty Military Personnel
Posted On: 11/01/2018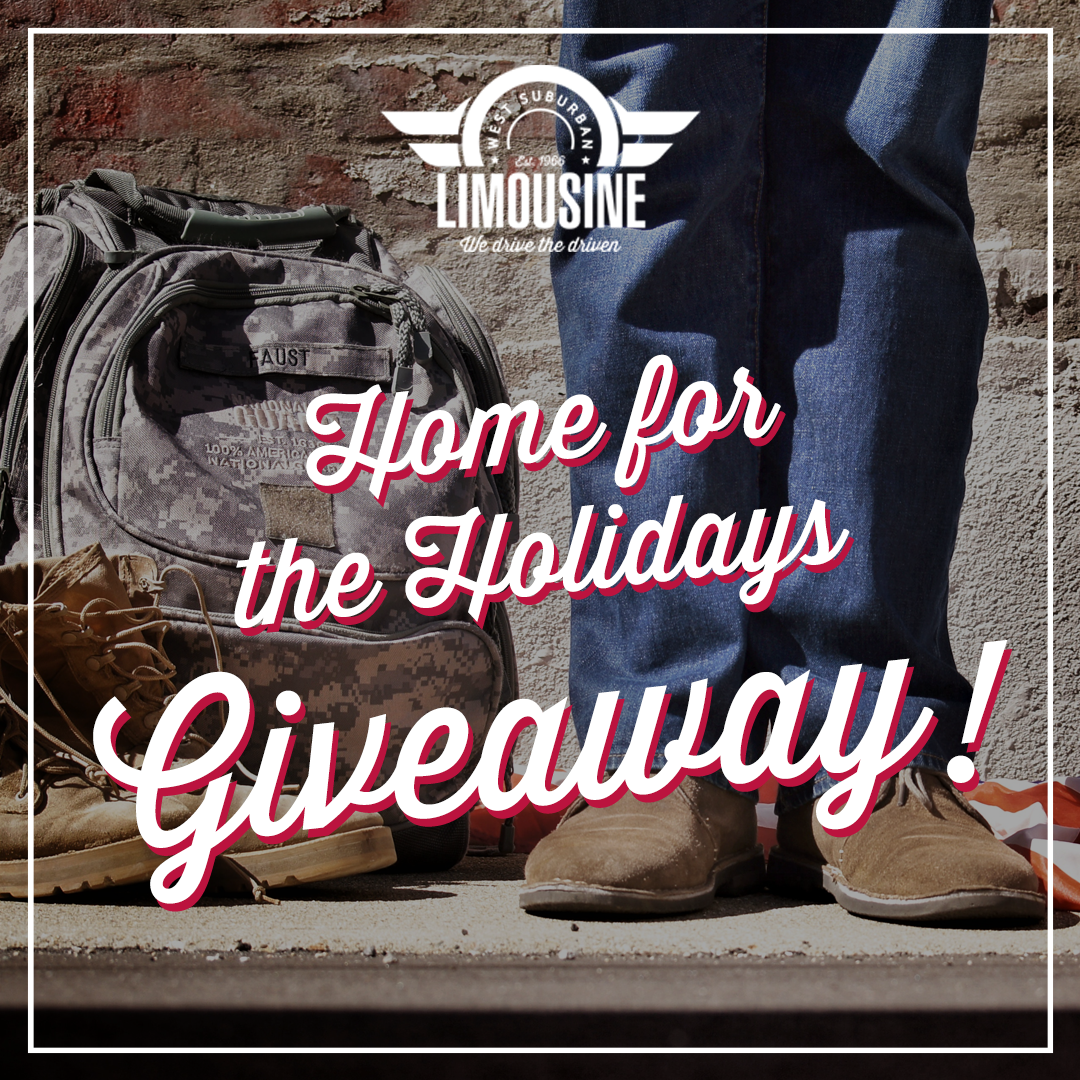 Coming home for the holidays is always a special time, especially when you've been serving your country in the armed services. After being separated from friends and family for an extended period, the prospect of home cooking and your own bed is must seem amazing.
WSL wants to make the trip home even more extraordinary for one active duty service member of the military, but we need your help.
Head over to our Facebook page and nominate yourself, a friend or a relative who currently serves in the armed forces to win a luxury limo ride home from the O'Hare or Midway airports this holiday season.
We'll roll out our best "Red, White and Blue" carpet treatment to honor the winner.
Post your nominee by midnight on Thursday, November 29, 2018. We'll randomly pick a winner from all the entries on Friday, November 30, 2018.
The Lucky Winner Will Receive:
Airport limousine service in a stretch limo for up to seven friends and family to meet the armed services member upon arrival in the baggage claim area. All party members will be picked up from one location.
Transportation in the stretch limo for the original party plus the service member back to the original point of origin.
The airport limousine service must take place by December 31, 2018.
The entire staff at WSL is extremely grateful for those who protect our country in the armed services. Some of us have family members who currently serve, and we know how much of a sacrifice it is to be away from home and potentially in harm's way.
Some Fun Facts You Might Not Know
All military personnel – whatever their rank – get the same amount of annual paid time off. Military members get 30 days of paid leave per year, earned at the rate of 2.5 days per month.
The two-week period around the end-of-year holidays is called the Christmas exodus in armed services.
There are more than 1.3 million people currently serving in the U.S. armed services.
There are more than 800,000 people currently serving in the U.S. armed services reserves.
There are more than 20,000 Illinois citizens currently serving in U.S. armed services.