Treat Your Kids to a Hollywood-Style Movie Premiere
Posted On: 06/03/2019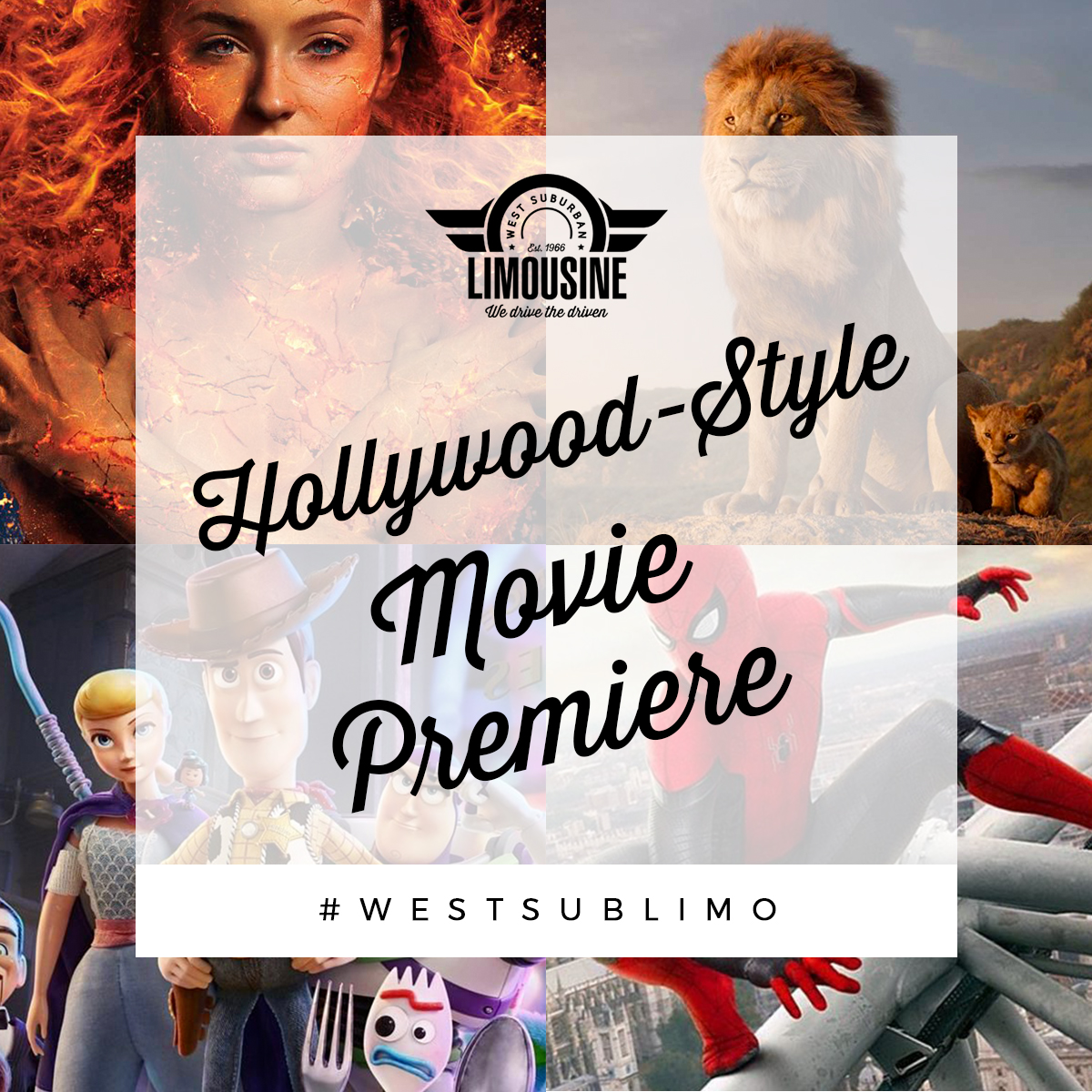 Summer means no school, lots of free time and blockbuster movies. Studios know there is only so much fun in the sun kids can take before they need an air-conditioned escape at the local movie theatre. This summer, there are so many movies your kids are going to want to see before the school bell rings again. Why not amp up the fun quotient and treat your kids and some of their friends to a Hollywood-style movie premiere?
WSL can help! We prepared a list of when all the major kids' movies are scheduled to hit the theaters. See what movie works best for the kids in your family, then give us a call to book limo rides to and from the theater. Make sure to invite a few friends (and parents, too) to join in on the fun. There is a good chance the rides in one of our luxury stretch limos, SUV limos or Mercedes-Benz Sprinter bus will get more posts on social media than the movie.
The Perfect Props
Before you head to the movie, it's easy to get your house red-carpet ready with a little help from Amazon and get creative with some ideas from Pinterest.
Photo backdrop - Set-up a Hollywood backdrop or make your own covered in a sheet decorated with images from the movies. Take photos of the kids or let them shoot their own pics with their phones.
Red carpet – Spread a red floor runner or draw red chalk lines from your front door to the limo.
Party set-up – Amazon has lots of options for movie-specific party kits for tablecloths, napkins, etc. (check out this fun kit for Toy Story 4) or use your own stuff and have the kids color free printables downloaded from the Internet (here's a whole bunch of Toy Story 4 options).
Summer Kids' Movie Schedule
June 7: The Secret Life of Pets 2 - Continuing the story of Max and his pet friends, following their secret lives after their owners leave them for work or school each day. PG
June 7: Dark Phoenix - Jean Grey begins to develop incredible powers that corrupt and turn her into a Dark Phoenix. Now the X-Men will have to decide if the life of a team member is worth more than all the people living in the world. PG-13
June 21: Toy Story 4 - When a new toy called "Forky" joins Woody and the gang, a road trip alongside old and new friends reveals how big the world can be for a toy. G
July 2: Spider-Man: Far From Home - Following the events of Avengers: Endgame, Spider-Man must step up to take on new threats in a world that has changed forever. PG-13
July 19: The Lion King - After the murder of his father, a young lion prince flees his kingdom only to learn the true meaning of responsibility and bravery. Not yet rated
August 16: Angry Birds 2 - The flightless birds and scheming green pigs take their beef to the next level. Not yet rated
It is also a good idea to purchase your tickets for the movie online in advance to make sure you get the number of seats you want on your preferred day and time. WSL will work with you to plan out the right amount of travel time between your house and the movie theatre, with a little extra driving around time if you want for the kids.