The Procrastinator's Guide to Good Gifts at Chicago Airports
Posted On: 05/27/2019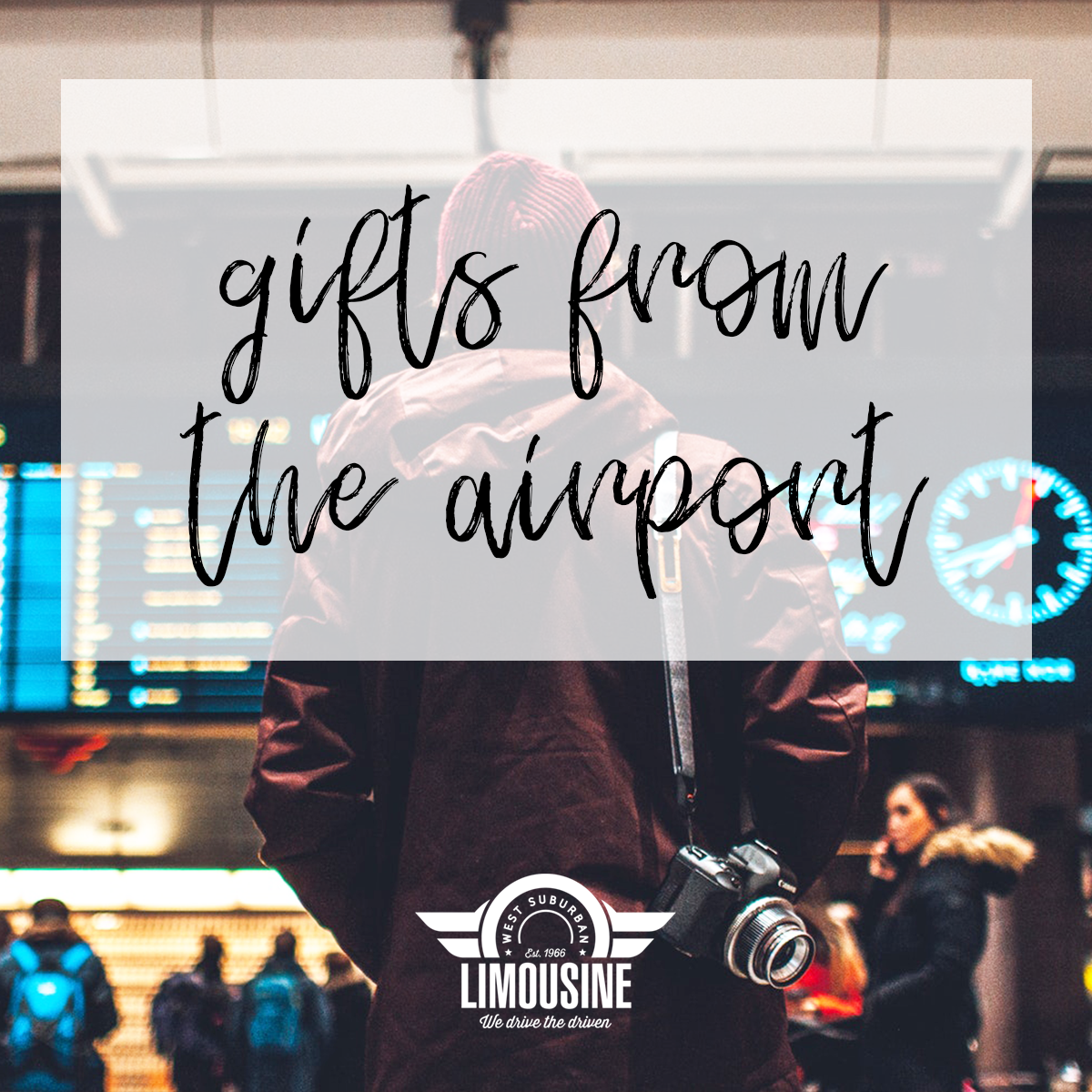 Oops, did you forget to buy a gift for the family, friends or business associates you're flying out of O'Hare or Midway to visit. No worries! WSL to the rescue with a handy guide of fun and unforgettable items you can buy at the airports to surprise the folks greeting you on the other end. Choose gifts from this list and no one will ever know you waited until the last minute (just be sure to remove the price tag).
Barbara's Bookstore
Located in O'Hare's Terminals 1, 2 and 3. Check out the bookseller's section of Chicago-themed fiction and non-fiction books. Our favorite item for kids is "Larry Gets Lost in Chicago" by Michael Mullin and John Shewes. The glossy hardback features a lovable dog (Larry) who loses his way in the Windy City but gets to see all the major sites before reuniting with his owner, Pete.
Billy Goat
Located in Midway's Concourse A and O'Hare's Terminal 1. Impress your friends or colleagues with the story of how this famous Chicago diner inspired the famous Saturday Night Live skit ("cheezborger, cheezborger, cheezborger, no Coke, Pepsi") and pick up a souvenir t-shirt they'll think you made a special trip to purchase.
Chicago Sports
Located in Midway's Concourse B. Pick up ball caps, knit hats, t-shirts and jerseys featuring your hometown favorites: Cubs, White Sox, Bulls, Bears, Blackhawks and Fire.
Discover Chicago
Located in Midway's Central Market. Avoid the obvious airport souvenirs and pick up an assortment of Chicago's own Kay's Candy or Fannie Mae Candy.
Field Museum Store
Located in O'Hare's Terminal 3. This store is ready to serve with specially packaged gifts-on-the-go that feature museum icon's such as Sue the T rex.
Garrett's Popcorn
Located in O'Hare's Terminals 1, 3 and 5. This gourmet popcorn has been a Chicago tradition since 1949. You'll probably want to pick up an extra bag for yourself so you don't eat the gift before you land at your destination!
I Love Chicago
Located in O'Hare's Terminal 5. This high-end boutique features hand-made artwork and products from local Chicago artists and artisans.
Don't wait until the last minute to book your airport limo services to and from O'Hare or Midway. WSL recommends making your reservation at least 48 hours in advance to get the luxury vehicle you want and lock-down your pick-up time and location.