What The Expansion Of Our "Rate My Ride" Program Means To You
Posted On: 04/22/2019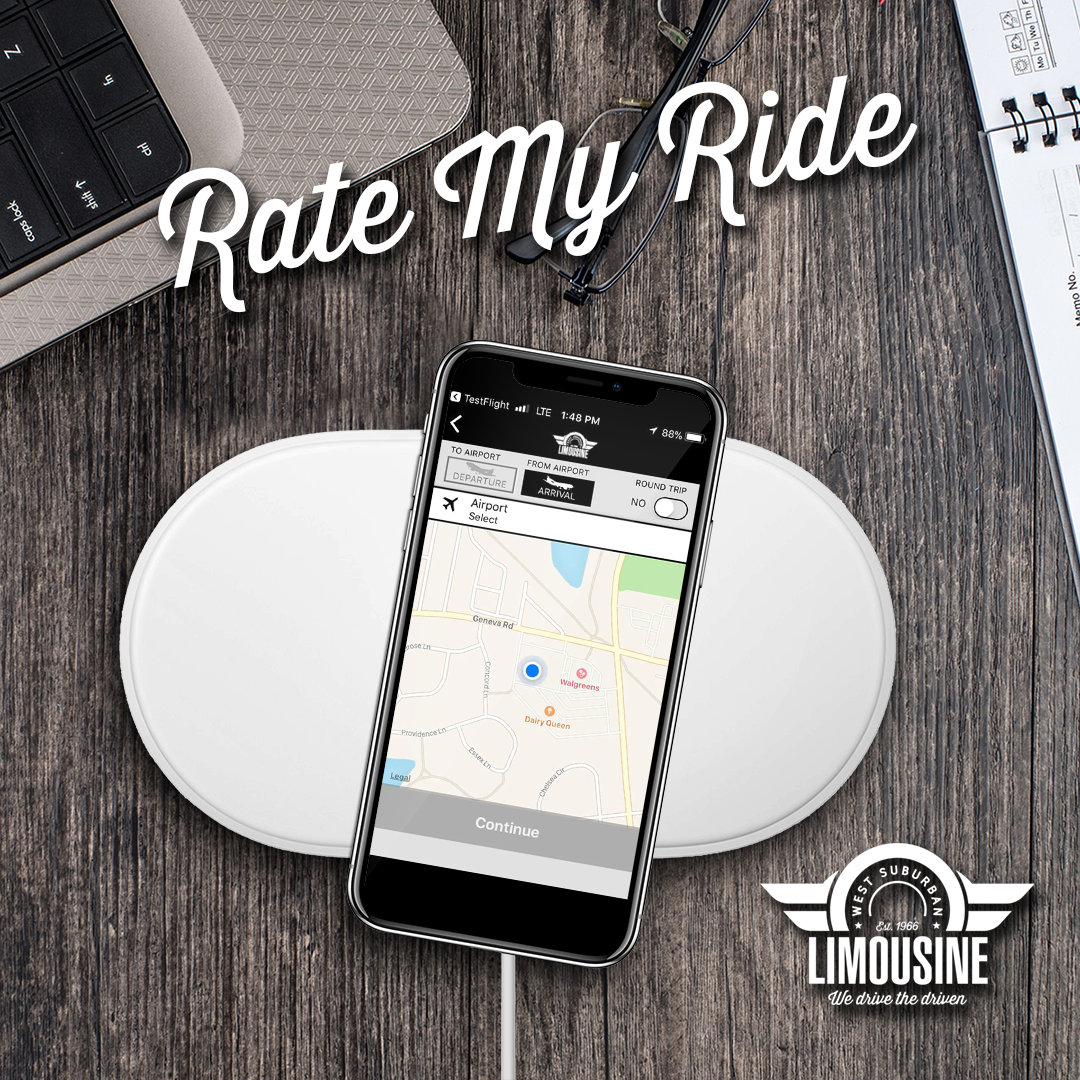 According to the ASQ – an organization that helps companies with quality issues – the concept of Continuous Improvement is "the ongoing improvement of products, services or processes through incremental and breakthrough improvements." They advocate utilizing the plan-do-check-act (PDCA) method to help companies focus on quality improvements.
The PDCA cycle includes:
• Plan: Identify an opportunity and plan for change.
• Do: Implement the change on a small scale.
• Check: Use data to analyze the results of the change and determine whether it made a difference.
• Act: If the change was successful, implement it on a wider scale and continuously assess your results. If the change did not work, begin the cycle again.
You're probably wondering how that the mini business lesson applies to a luxury chauffeur service like WSL, and more importantly, you.
Customer Feedback
About two years ago, WSL implemented a "Rate My Ride" program to get real-time feedback from clients to find out what we're doing right, and where we can improve. At the end of each trip, we ask riders to complete a short survey that takes less than a minute. Clients assess their private transport service in five categories that tell us about the driver, the vehicle, quality of service, whether they would recommend us and an open-ended field to tell us anything.
We use that feedback to make immediate changes if warranted. Basically, in the PDCA cycle, we completed steps "P" and "D."
"Rate My Ride" Expansion
Now, we're completing the PDCA cycle by expanding how we use the "Rate My Ride" data as part of our formal evaluation process for our professional chauffeurs. Scores from every "Rate My Ride" submission are now aggregated in a database. The average of the scores produces an overall grade for each driver:
• A = 4.9 stars and up
• B = 4.8 stars
• C = 4.7 stars
• D = 4.6 stars
• F = 4.5 stars and below
The only passing grade that acceptable at WSL is an A. As a luxury chauffeur service, our customers should expect – and get – the best service possible.
During the upcoming mandatory Spring vehicle inspections, the WSL management team will sit down with each driver for an annual review. We will review grades with every driver and if they fall below an A, they will receive a performance improvement plan. If within a few months the grade doesn't improve, it's likely they will no longer be part of the WSL team.
What this means for our customers is they can depend on WSL for reliable, professional and safe luxury chauffeur service to and from their destinations.