Parents of Teens…This Blog Post is for You
Posted On: 04/02/2018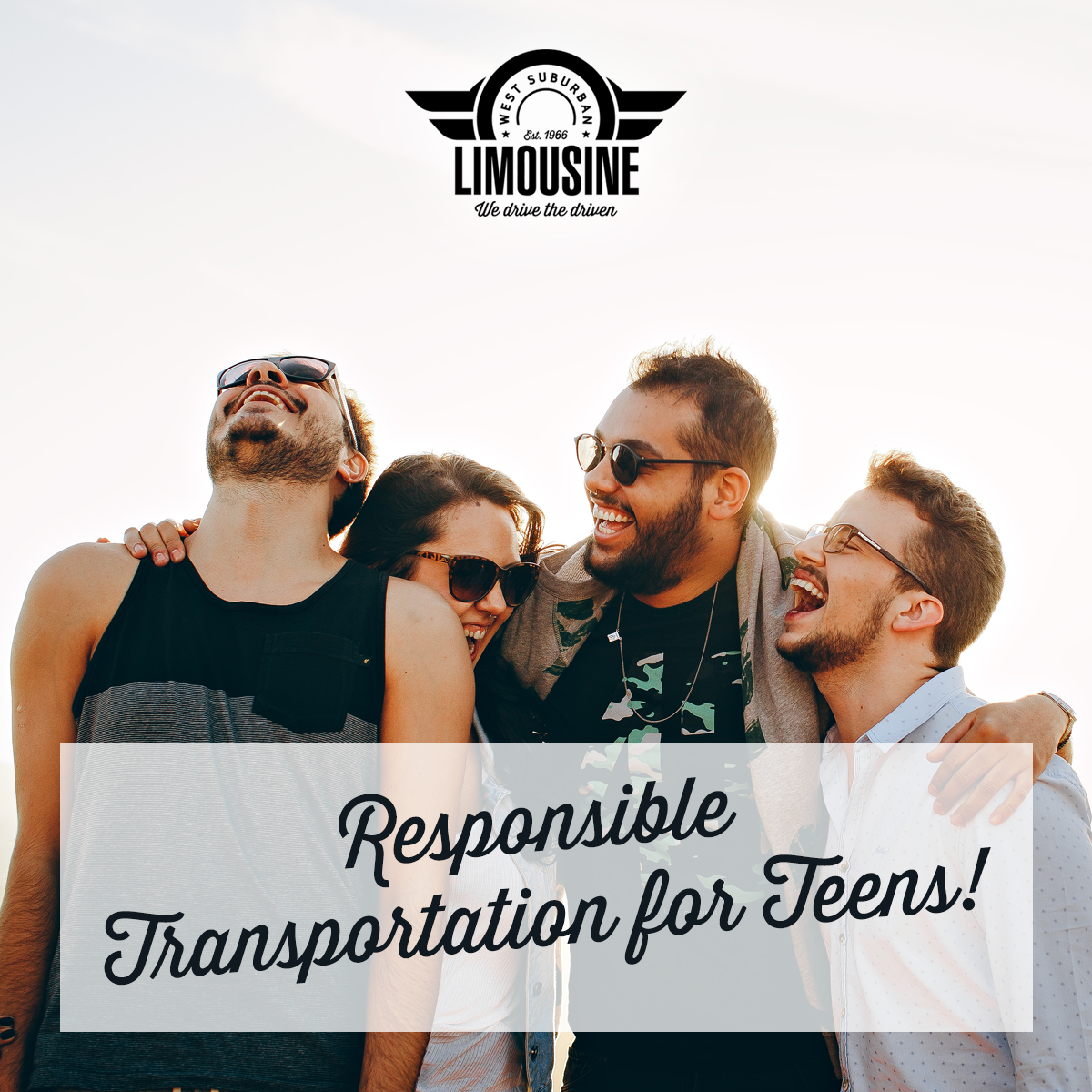 How to get your kids to and from big events without worrying about their safety.
Psst…hey, parents of teens. We have something to tell you. Can you keep it on the DL (that's "down low" for those of you that don't know your kids' Internet acronyms)?
WSL has been a limo service Chicago area provider for more than 50 years. That's quite a few generations of teenagers. While youths' hairstyles, fashion and music have changed dramatically a few times during those decades, one thing stays the same. Teens want to take advantage of all the fun events going on in Chicago and parents worry about their safety.
Let's face it. Teens don't always make the best decisions. They just learned how to drive and getting around and parking in Chicago can be tricky. Taking the train is an option, but your kids still need to get from the station and back in unfamiliar neighborhoods, often late at night. Eliminate the worry and book private transportation instead with the limo service Chicago area by WSL.
No Partying Policy
Unlike what you see in some movies, there is no partying for minors in WSL limos. We're very strict about our policy. No alcohol. No drugs. No deviations.
We require all teens and their parents to sign a waiver that clearly outlines the guidelines. It's a great way to set the rules for kids so everyone knows how to behave. It also gives you a nice peace-of-mind that just because parents aren't around, there's still an adult monitoring what's going on.
Lots of Vehicle Options
Our drivers have lots of experience getting groups to and from Grant Park for Lollapalooza, Huntington Bank Pavilion at Northerly Island for Country LakeShake, and both major league baseball fields. Our drivers have experience with smaller venues like the Aragon, Metro and Ravinia.
We know teens travel in packs for big events. WSL has a late-model luxury vehicle for any size squad. Pick from an SUV, stretch limo or our new Mercedes-Benz Sprinter van.
For teens, arriving in style in a limo at a concert or event can add to the fun. For parents, it's great way let your lets kids branch out a bit while still ensuring you have some control over their transportation. But, they don't need to know that part. We'll keep your secret.