Sneak Peak: 2018 Is Going To Be App-tastic
Posted On: 11/27/2017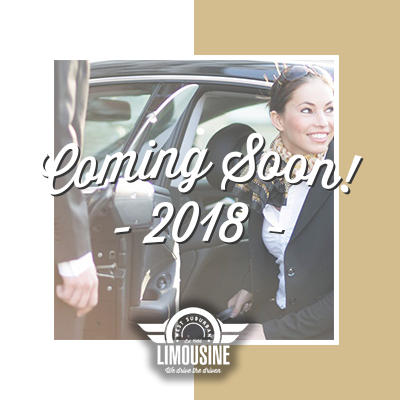 Clients of WSL know we are always looking for ways to improve our customer service. After every ride, we shoot out a quick five question survey to find out how we did and what we can do better. On a regular basis, we ask the people who book services for our corporate clients what would make their lives easier.
Then, we take action.
Coming Soon…
While we can't give you all the details now, we're very excited about a new development that's coming in early 2018. Let's just say your smartphone is about to get a new app that's going to make it very easy for you to book rides with WSL.
It's been a labor of love to produce the best limo app possible. Unlike big ride-sharing companies that employ thousands of people to manage their apps, we're a regional limo service focused on providing professional transportation services in luxury, late-model vehicles. There are no computer programmers or app developers in our office.
So, we partnered with a firm that specializes in building custom apps. They worked closely with us to understand what our customers want (and don't want) from a ride booking app. Then they got to work developing an app that meets our needs and works with our reservation systems.
We're in the final stages of testing the app now and can't wait to roll it out in the new year.