Ride-Sharing Versus Professional Car Service
Posted On: 10/16/2017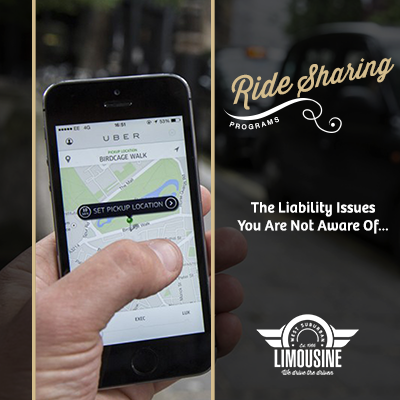 Differences in Liability Coverage
Recently, a client was in Boston and booked an UberX. She had a lot of questions for WSL after the conversation she had with her driver about Uber's insurance requirements for their drivers, and what it means for riders.
The conversation was spurred by a near accident after a pedestrian ran in front of the UberX. Our client asked her driver about his insurance requirements.
He told her he spends $14,000 annually on a commercial policy to cover his private car, which he occasionally uses to drive for Uber (the rest of the time he books directly with riders). The driver mentioned his case is quite rare and that most Uber drivers only have private auto insurance, which they likely don't know won't cover an accident if they are driving for the ride-sharing company when it happens.
She was unnerved by the revelation and wanted to know what WSL provides.
Professional Drivers Backed by WSL
Uber, Lyft and other ride-sharing companies are actually technology companies that license their apps to drivers who pay a large portion of the fare to the companies for access to riders. They can claim, rightly or not, that they are just facilitating a business arrangement between the third-party drivers and users so they aren't liable for much.
Uber and Lyft both say they provider coverage up to $1 million per accident, but only when the rider is in the car.
Unlike ride-sharing services where your driver may have filled your deli order earlier in the day and is now moonlighting as a driver, WSL employs professional chauffeurs.
We invest in training and continuously monitor their performance. All drivers are bonded and insured with a commercial livery policy for $1.5 million at all times whether they have a rider or not.