When The Weather Gets Bad, Count On West Suburban Limousine
Posted On: 01/25/2018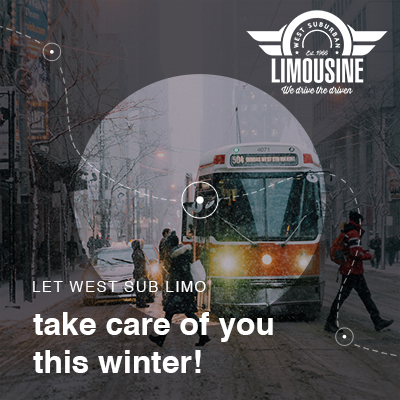 Oh, the weather outside can definitely get frightful as we slog through winter in Chicago. But, the inside of WSL's luxury limousines and vehicles is so delightful. We say, "let it snow, and leave the driving to us."
The year has already shown us what Mother Nature can do. Below zero temperatures and snow can make for a tough time when you have somewhere to go. How much time are you spending warming up your car and scrapping your windshield when you could be traveling in style with WSL.
Safe and Sound
WSL has an amazing safety record. We take safety very seriously. Every member of the our staff (front office, reservations, drivers) focuses on making sure we provide safe, comfortable service.
We invest in training for our professional drivers and continuously monitor their performance. We have very clear expectations about how vehicles are operated including driving at safe, legal speeds, on-the-road etiquette and absolutely no personal phone calls or texts while driving. All drivers are bonded and insured with a commercial livery policy for $1.5 million at all times.
Maintenance is also a big priority. It makes a difference when the weather turns bad. Our luxury limousine fleet receive regular tune-ups, oil changes and checks for proper tire pressure. We also expect our drivers to keep the vehicle clean at all times, inside and out.
Hassle Free
In addition to a safe ride, you leave the hassle behind when you call WSL when the weather is bad. Our professional drivers will pick you up as close to your location as possible, whisk you away in a heated vehicle, then drop you off steps away from your final destination.
There's no need to leave your car at the airport only to find it covered in snow and ice upon your return. Our team of professional drivers navigates O'Hare and Midway every day in all kinds of weather.
When the weather outside is frightful, and you DO have some place to go, make it easy on yourself and call for one of our safe and luxury limousine fleet at WSL.