Ready To Escape? | Chicago Suburbs Limo Service for Spring Break
Posted On: 02/11/2019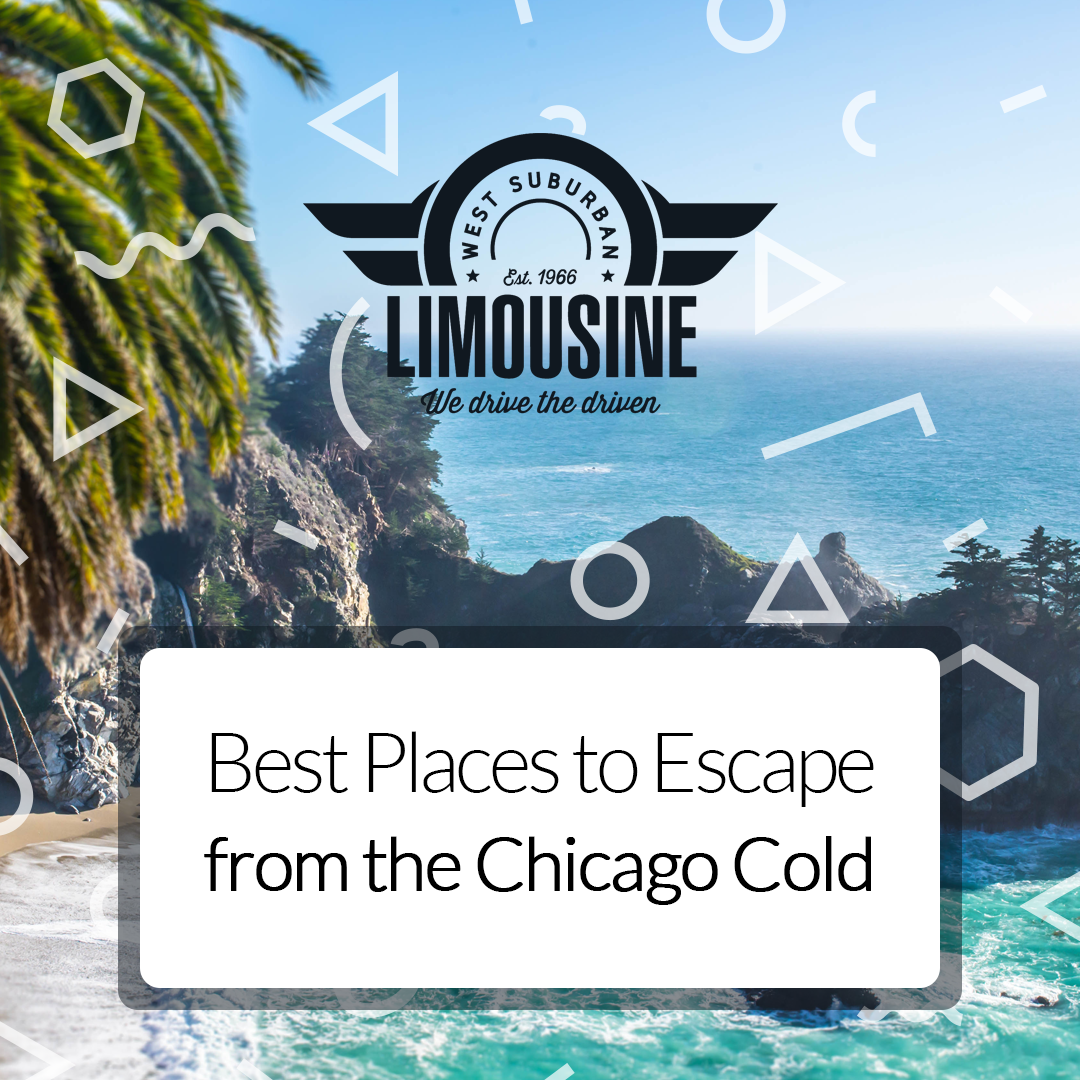 After recently experiencing some of the coldest weather Chicago has encountered in quite a while, our thoughts turned to possibilities for Spring Break. We spent our time trapped inside Googling ideas for vacations at all-inclusive resorts where you don't need to worry about the cost of drinks and food because it's all built into one price.
Here's some of the really cool options we found that would be a great escape from Chicago in March.
The resort's website promises a "perfect balance between the luxuries of a modern-day resort and the magic of one steep in Bahamian culture." Included in the all-inclusive packages are drinks, dining, entertainment, beaches, golf and all gratuities, taxes and service charges. That means no surprises on your invoice at the end of the trip.
Nestled in the heart of Santa Barbara wine country is the Alisal Guest Ranch * Resort that features western-themed accommodations. What a fun place for the entire family. You can ride horses on 50 miles of trails, enjoy the 100-acre spring-fed lake, play golf and tennis, swim and indulge at the spa. The Round-Up Vacation Package includes accommodations, breakfast and dinner, golf and tennis court fees, fishing supplies, horseback trail rides and complimentary wine tastings at nearby wineries…something for everyone.
Cancun is a popular destination with lot of all-inclusive resorts. Check out Haven Riviera, Cancun's newest resort that just a 15-minute drive from the airport. The entire property features sleek furnishings and muted earth tones. More than 80 guest rooms feature swim-outs directly to a pool. You can also upgrade your experience by booking a Serenity Club ocean front rooms that feature butler service.
Looking for an adults-only getaway? Consider the Sanctuary Cap Cana in Punta Cana, Dominican Republic. Relax in comfort and choose from five restaurants, six bars, unlimited drinks, 24-hour room service, private beach, stocked mini-bar, daily activities and nightly entertainment. Plus, the resort is home to Punta Espanda Golf Club, one of the best in the Caribbean.
Want to leave Chicago as far behind as possible while still staying in the United States, Maui in Hawaii is a great option. But, all-inclusives in Hawaii are different from what you find in the Caribbean. The Travaasa Hana offers a program that includes all meals, snacks, non-alcoholic drinks, activities at the facility. The resort is located in a less populated part of Maui on the eastern tip. You can explore a variety of packages including culinary, culture, fitness and adventures.
Book Private Car Transportation Now
March is always the busiest month for WSL with our usual mix of corporate and private reservations combined with the addition of Spring Break transportation. That's why we recommend booking early to make sure you get the right Chicago suburbs limo service for your needs at the time you want.
Plus, if you're taking a big clan on the getaway, take advantage of WSL's Mercedes-Benz Sprinter Bus promotion. Book now and take advantage of special pricing: get the Sprinter Bus for the cost of a stretch limo – a 20 percent discount, for parties of up to10 people. Availability is limited, so you need to book soon to take advantage of the offer.
Contact Sheryl, WSL's special events coordinator now to book the Mercedes-Benz Sprinter Bus as the discounted rate. She is available Monday through Thursday from 8 a.m. to 2 p.m. at 630-668-9600, ext.246.
For best service, WSL prefers bookings at least 48 hours in advance.
Offer is Valid until March 31, 2019
*$36 Chicago city tax added to the return trip if the party is picked up from O'Hare or Midway. Some other fees may be added for event parking or venue fees if applicable. The Special Events coordinator will outline the details when booking the rides.