Spotlight on St. Charles
Posted On: 07/29/2019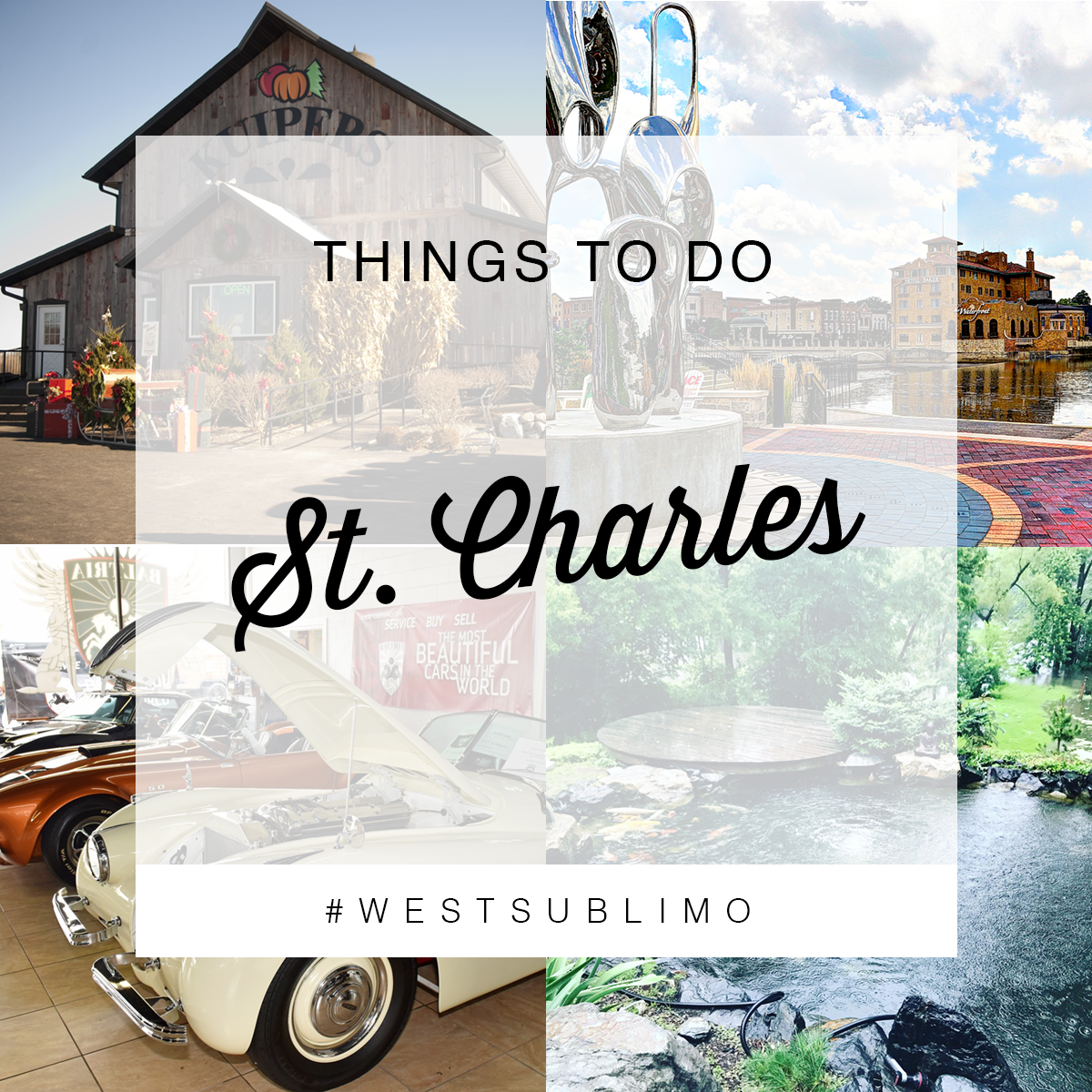 WSL luxury vehicles visit the beautiful streets of St. Charles almost every day to pick up clients for trips to O'Hare, Midway and events or meeting in Chicago. We couldn't help but notice there are a lot of fun things to do in St. Charles! Here's a list of our favorites. You'll want to pay special attention to the free giveaway that's sure to get you laughing.
The entertainment venue was built in 1925 by Lester J. Norris. The stage has hosted legendary stars like Judy Garland, Liberace, Kenny Rogers and Martin Short to name a few. Sign-up for their email list to get advance notice of upcoming performances. The theatre also hosts a silent film series, an experience should try at least once.
Baltria Vintage Auto Gallery:
Like vintage cars? Baltria on Main St. in St. Charles is open to the public Mondays through Saturdays from 8:30 am to 5:30 p.m. Check out their inventory of amazing classic cars.
Koi Whisperer Sanctuary & Japanese Garden:
Take a few moments to meditate and experience the beauty of this hidden gem located at 6N779 Il Route 31.
116 Gallery at Mixology Salon Spa:
It's a spa. It's an art gallery. Treat yourself to a facial then check out the gallery space featuring new artists.
Flea Market:
Since 1967, the Kane County Flea Market in St. Charles has been the "Best in the Midwest or Anywhere!" Spend an afternoon wandering the stands to find a one-of-a-kind find she'll treasure forever. The market is open the first weekend of every month, Saturdays noon to 5 p.m. and Sundays 7 a.m. to 4 p.m.
County Fair:
For more than 150 years, St. Charles has been home to the Kane County Fair & Festival. It's a fun mix of food, monster truck shows, bull riding, music, amusement rides and a car show.
Comedy:
St. Charles is home to Zanie's Comedy Club in the Pheasant Run Resort. The club has a fantastic line-up of comedians scheduled through the end of 2019.
WSL GIVEAWAY
Ready to laugh? Visit WSL's Facebook page for a chance to win a 4-pack of tickets for a comedy show at Zanie's Comedy Club. The club hosts comedians on Thursday, Friday and Saturday nights.