Check out our Black Friday Giveaway
Posted On: 11/03/2017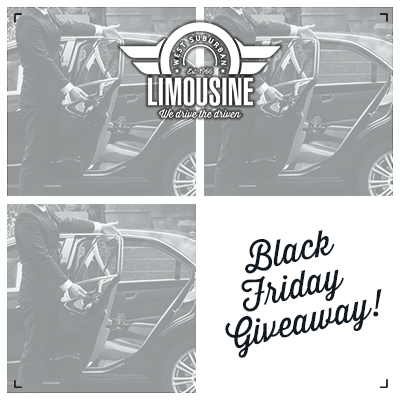 How Would You Like A $100 Gift Certificate?
Black Friday is all about getting the best deals on gifts for friends and loved ones. WSL thinks you deserve a treat, too. So we've come up with a giveaway that everyone will want.
Check out our Facebook page for a chance to win a $100 gift certificate from WSL. Simply "like" our page, then "share" the post and you're entered to win. We'll throw all the names in a hat and pick one lucky winner. Watch for the announcement on our Facebook page the day before Thanksgiving…Wednesday, November 22.
So Many Options
How would you use the $100 gift certificate? There are so many times it makes sense to leave your car behind and let a professional driver deliver you to your destination in a late model, luxury vehicle:
- Arrive in style at your company's holiday party
- Take a trip to the Mag Mile for some holiday shopping amongst the beautiful decorations and leave parking worries behind
- Cheer on the Chicago Blackhawks at the United Center without the parking fees
- Book airport transportation to O'Hare or Midway for your family getaway
- Schedule a night on the town for you and a few friends
Make sure to follow WSL on Facebook and like the page to be one of the first to know about all our promotions and giveaways.
Also, check out our post on how to prepare for Black Friday shopping, for additional ideas and tips!