Day Trip: What to Do in Highland Park
Posted On: 05/14/2018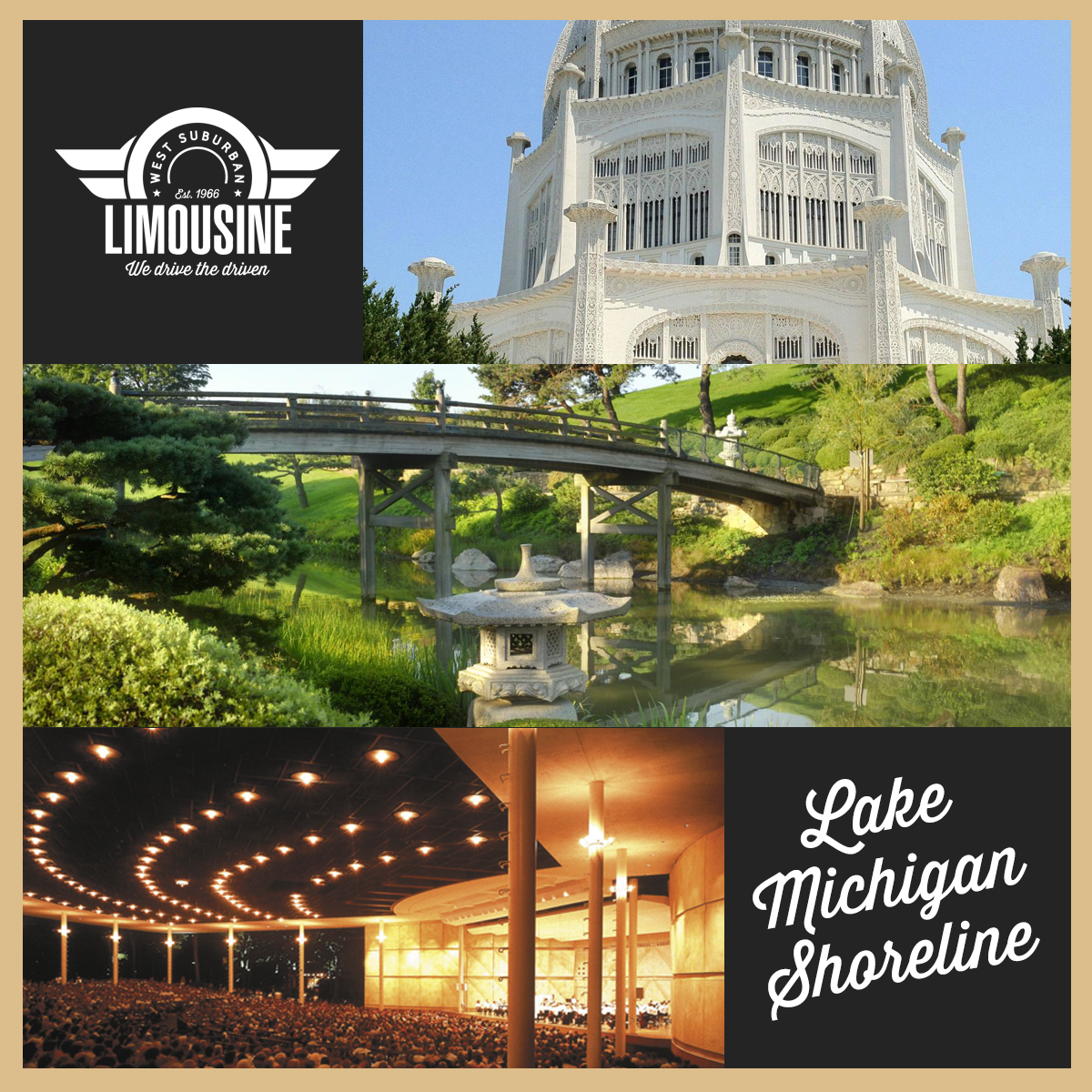 When you're lucky enough to live in one of the greatest cities in the world, it's easy to forget about all the great entertainment options in the towns that surround Chicago. When the summer concert schedule for Ravinia arrived in our mailbox the other day, we wondered what other great things are happening in and around Highland Park. It turns out, it's easy to spend the day and night in this northern suburb while visiting all kinds of fun places.
We suggest leaving the driving to WSL with Highland Park limo services so you can stay focused on fun, not fighting traffic or searching for parking.
Places to Go with our Highland Park Limo Services
Ravinia – When you think about Highland Park, Ravinia is usually the first place that comes to mind. The 2018 concert schedule is chock full of popular artists including Diana Ross, Buddy Guy, Mary J. Blige, Jason Mraz and Sugarland. You can also catch a nice mix of classical performances and kids' artists. Getting in and out of the parking lot can be tough, unless you ride in-style in a WSL limo, SUV or in our Mercedes Benz limo / sprinter bus.
The Bahá'í House of Worship for North America – This beautiful worship site is open for all to spend time considering spirituality or meditating while sitting in the temple or wandering the gardens.
Chicago Botanic Garden – Admission to this collection of 27 gardens and four natural areas is free. By traveling to the area by WSL Highland Park limo service you can skip the $30 parking fee. Enjoy the outdoors by roaming around the 385 acres situated on and around nine islands. There are six miles of shoreline on Lake Michigan.
Model Railroad Garden – Nestled in the Chicago Botanic Garden is the 7,500 square foot Model Railroad Garden that features 18 model G-scale (garden-scale) trains running on 18 tracks that traverse tunnels, bridges and around intricately decorated buildings. Don't miss the working geyser.
Famous Homes – Don't miss the chance to drive by Cameron's house from "Ferris Bueller's Day Off, " Michael Jordon's mansion, and the Home Alone house.
Dining – No day trip is complete without some good food. For a true Highland Park experience, try Walker Bros. The Original Pancake House, Café Central, or Bluegrass.
Whether you have a small group or a crowd, WSL has the right sedan, limo, SUV or executive bus to make your day trip memorable. Give us a call for more information on our Highland Park limo services! (630) 668-9600