Weekend Getaway: Lake Geneva is Calling
Posted On: 07/01/2019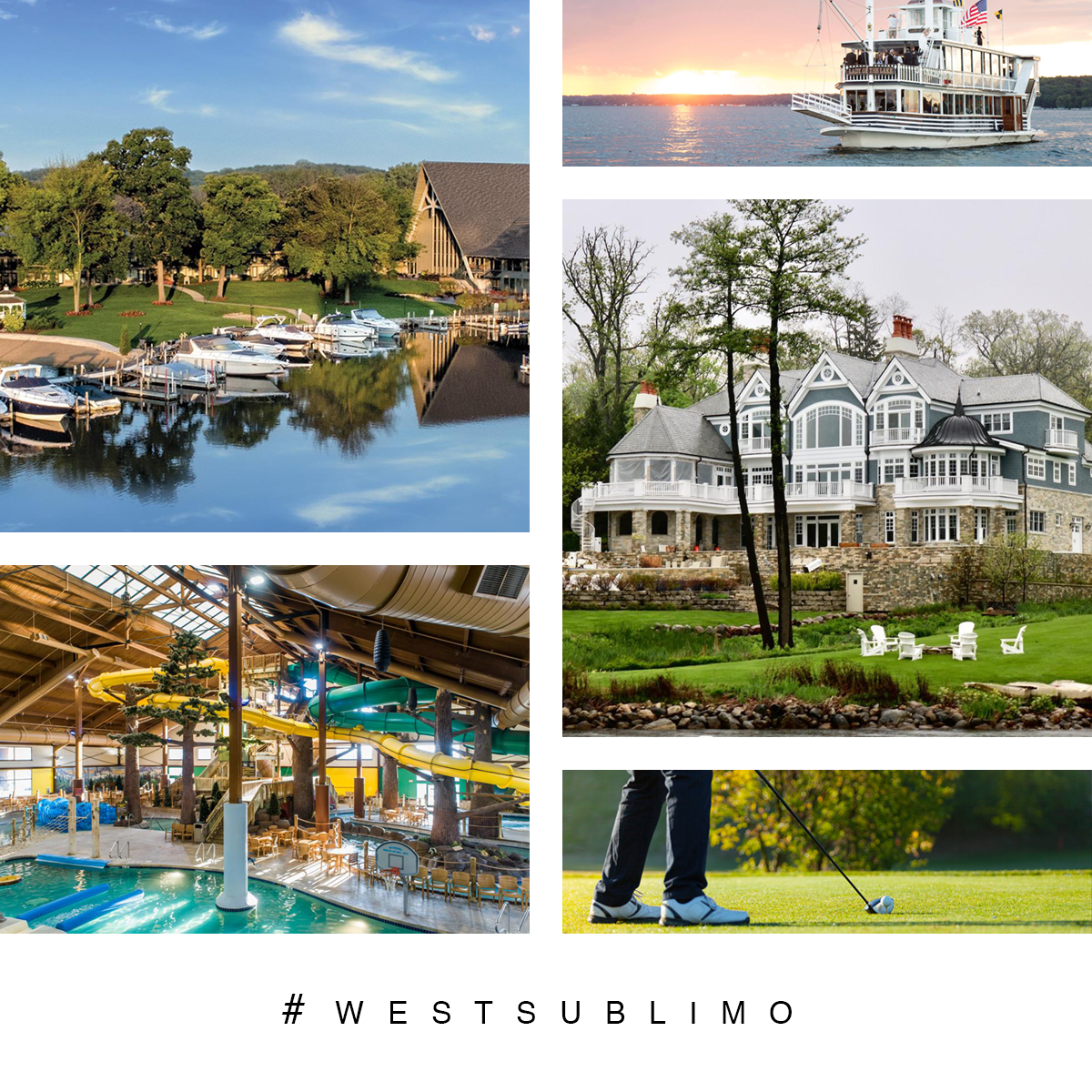 At WSL, as you can imagine, we LOVE the western suburbs. Our luxury vehicles visit just about every city in Kane and DuPage counties during a typical week, providing limousine service in Geneva, private car service in St. Charles and executive bus service in Elmhurst to name a few of the towns we visit.
There are so many fun things to do in the area all year long. But sometimes you just need to get away. We highly recommend heading north about an hour and one-half to Lake Geneva, Wisconsin. The town and surrounding area have activities, restaurants and shops that are sure to please everyone in your group.
Whether you want to connect with nature, play a few rounds of golf, enjoy lake life or treat yourself to some spa services, Lake Geneva has it all.
A Few of Our Favorite Adventures:
Shopping – The sidewalks of downtown Lake Geneva are home to one-of-a-kind stops that are sure to hold something that you won't find at the mall. Kids of all ages will love Allison Wonderland for its wide selections of toys and games. Ladies love stopping in Jayne to find funky clothing, shoes and accessories. Galerie Matisse boasts an eclectic mix of fine art ranging from traditional to contemporary.
Water Activities – Don't forget the sunscreen Geneva Lake has four visitor-friendly beaches. You can rent a boat for the day, check out the scenery on the Lake Geneva Cruise Line, charter a fishing expedition with licensed guides or power yourself around the lake in kayaks from Clear Water Outdoor.
Golfing – Lake Geneva is the premier golf destination for the Midwest. Be sure to make reservations well in advance at popular courses like Abbey Springs, Geneva National Resort & Club and Grand Geneva Resort.
Dining – Don't miss a chance to eat at Popeye's, serving Lake Geneva with family-friendly fare since 1972 (and not to be confused with the fast food chain). For something a little higher end, visit Hunt Club Steakhouse which is well known for its world-class wine list. Make sure to grab a sweet treat at Constant Cravings featuring gourmet popcorn and confections.
When you've explored all there is to see in Geneva, head north and discover new adventures big and small in Lake Geneva.