2017 in Review: Fun, Fundraising and a Fierce New Look
Posted On: 01/03/2018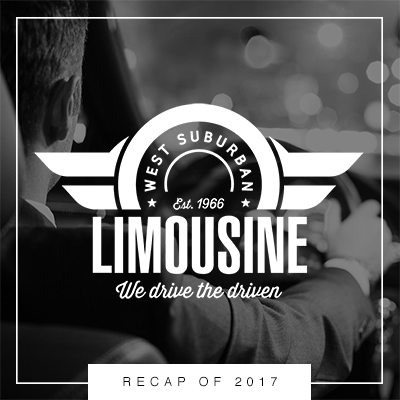 WSL has provided luxury transportation in the Chicago area for more than 50 years. Looking ahead, we're excited about the great things planned for 2018.
But, it's fun to take a look back at all we did last year. So, we took a trip down memory lane by reviewing all our blog posts from 2017. It turns out our most popular posts fall into three categories: fun, fundraising and our fierce new look.
Fun
WSL is very involved in the communities we serve with luxury transportation. Readers took a look at our involvement in the Elburn Days Fest, the Paddle Boat Mixer and a holiday ticket giveaway with the DuPage Symphony Orchestra. Our customers like to have fun, too. The Chicago Summer Event List and tips for Wine & Beer Tasting Adventures in the Western Suburbs were a big hit.
Fundraising
When Hurricane Harvey hit Houston and the Gulf Coast in late August, like most people, we were awestruck by the devastation the Category 4 storm caused. So, we quickly launched a Hurricane Harvey Fundraising campaign and donated all proceeds to the American Red Cross Emergency Disaster Fund. We focus closer to home, too. In 2018, WSL will continue our close relationships and fundraising efforts with the Chambers of Commerce for Carol Stream, St. Charles, Naperville and Glen Ellyn.
Fierce New Look
In 2017, we revealed a new look and feel to our overall branding, including a fresh logo. The new brand identity is a nod to our history while better reflecting where we're headed for the next 50 years. Speaking of history, we were also thrilled to meet Ray Smith who has been a satisfied client of WSL since we opened our doors.
Stay Up-To-Date and Get Social
Stay tuned for upcoming blog posts about all the great things that we are bringing for this coming year.
Want to be the first to hear all of the latest interesting and fun news & events going on in the area?! Be to follow us on Facebook, as we are always posting new and exciting things going on in the area! We also LOVE seeing your posts and tags when you ride with WSL. Be sure to tag us online with #WestSubLimo and let us know about your experience!