What You Need to Know About Construction at O'Hare Airport
Posted On: 10/07/2019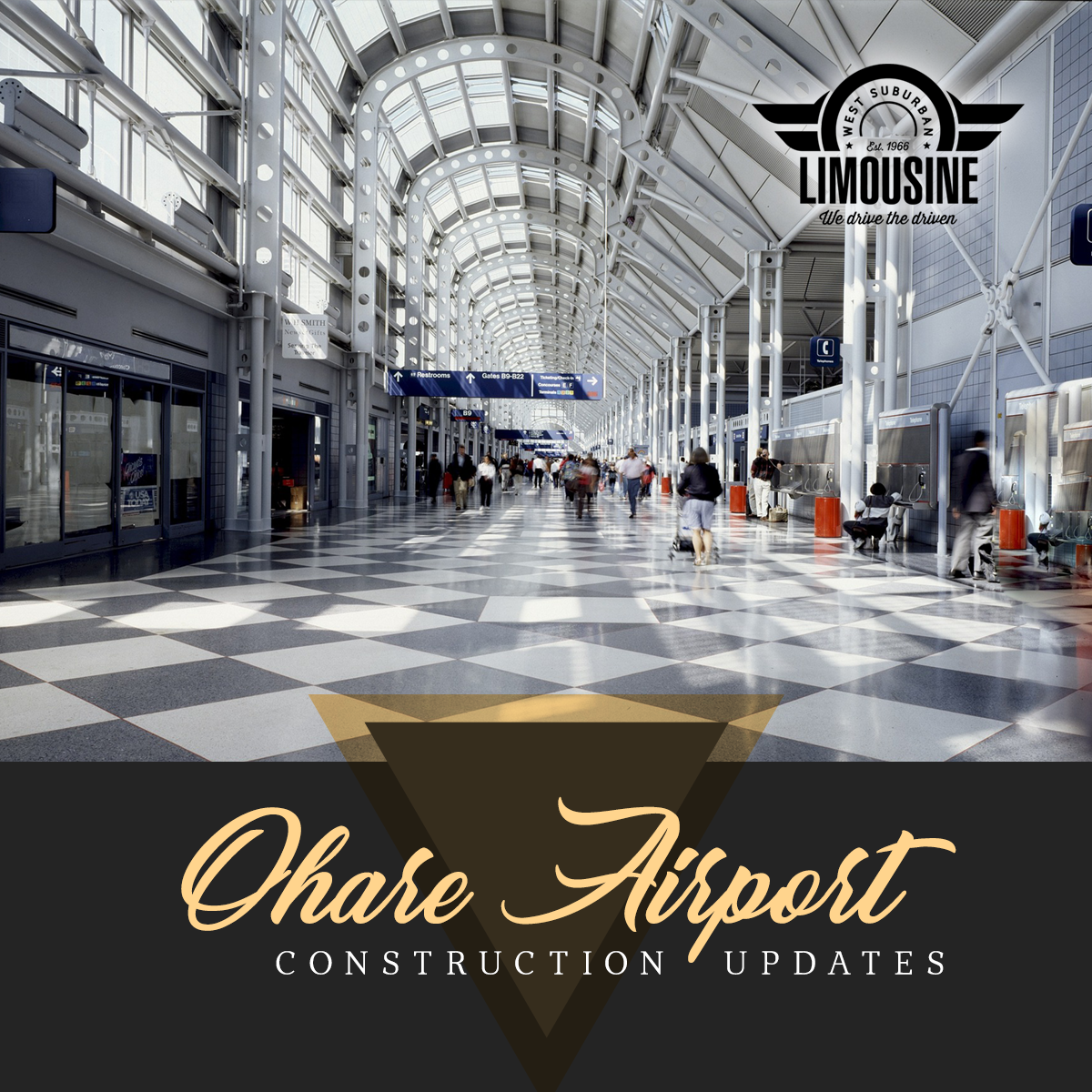 Every road warrior knows one of the biggest benefits of booking car service to and from O'Hare Airport is leaving the navigation of the never-ending construction in the area to the professional chauffeurs. What might seem like a hassle right now is actually a strategic long-term plan known as "O'Hare 21" that will improve operations at the airport and the surrounding roadways.
O'Hare 21 Project Details
O'Hare 21 includes three key projects designed to improve the passenger experience:
Expansion and modernization of Terminal 5
Groundbreaking for the expansion of Terminal 5 took place in March 2019 and the travelers can expect to see the first completed features in 2021. Plans include adding 25% more gate capacity by increasing the total building area by about 350,000 square feet. The terminal will be able to handle both domestic and international flights. Expect to see 15 new concession brands, expanded security screening checkpoints, consolidated customs processing and a new state-of-the-art baggage handling system.
For WSL, which provides airport limousine service, we're excited to see that multiple roadway enhancements are on the list of improvements, including more lanes to alleviate traffic flow for drop offs and pickups.
Modernization of the Airport Transit System (ATS)
The current ATS is about 25 years old. Modernization efforts include larger cars that will double the capacity of the system to more quickly move passengers throughout the airport. The new system is scheduled for completion in the next few months.
New Global Terminal
Further into the future, Terminal 2 will be replaced by a new terminal that breaks ground in 2023 with a scheduled completion data of December 2028. During construction, new satellite concourses will house enough gate capacity to accommodate current Terminal 2 traffic.
Other projects included in the scope of O'Hare 21 include runway extensions, expansion of Terminal 3, a central deicing pad, and on-airport hotel developments.
Transportation Services to O'Hare Airport
WSL professional chauffeurs provide car service to O'Hare Airport every day and have a front row seat to all the developments. They are up-to-speed on lane closures and communicated expected delays to the dispatch team so pickup times can be adjusted if needed. We know you rely on WSL for reliable private car service in Chicago. Making sure you we know what is going on at O'Hare and doing everything we can to get you to the airport on time is something we take very seriously.