Time for New SUVs, What Do You Recommend?
Posted On: 12/17/2018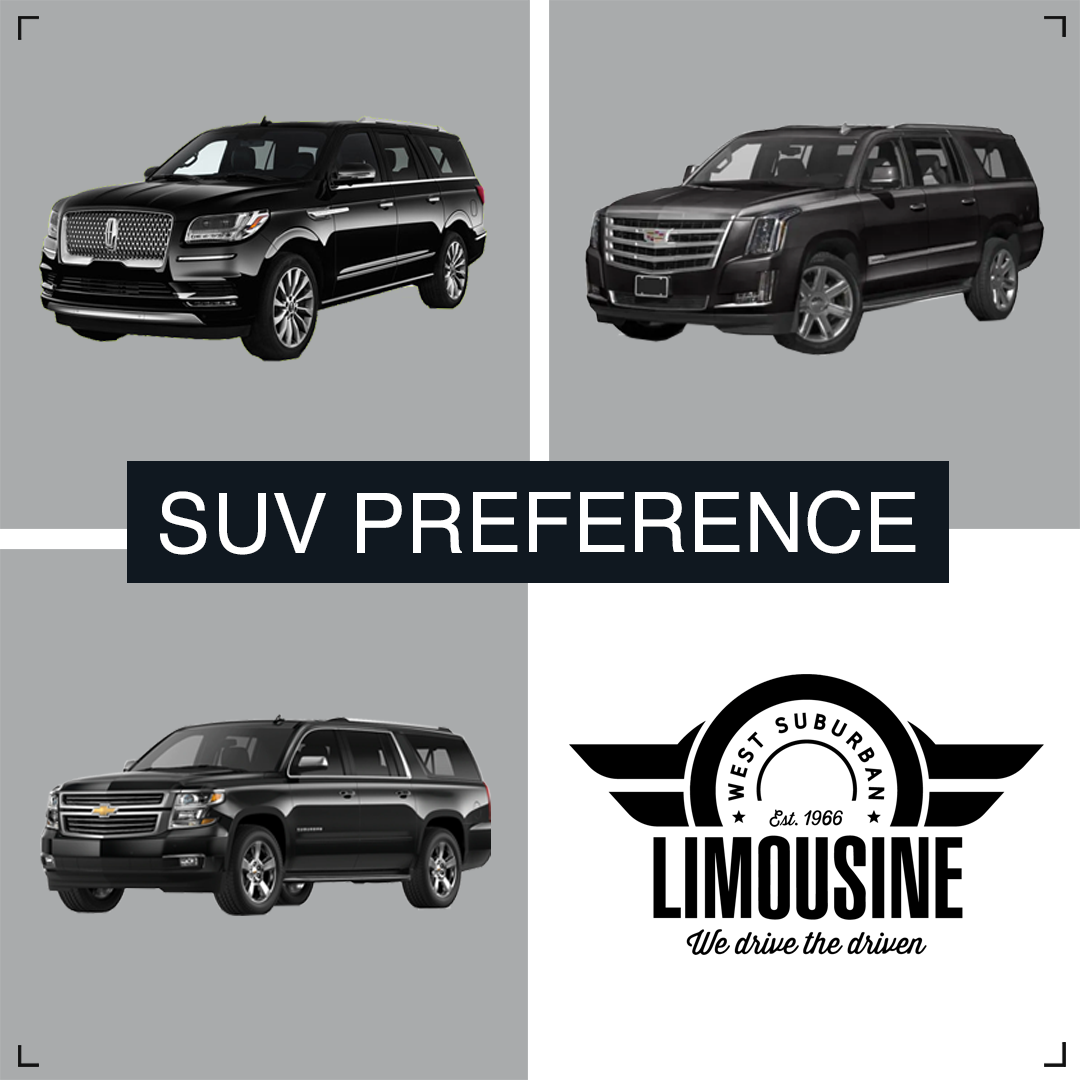 For the past few months, WSL has asked for your input as we make plans to update our fleet in 2019 for our suburban car service when certain vehicles are ready for retirement. You may recall in September we asked for your input on whether you prefer SUVs or sedans. Preferred
We revealed the results of the survey in October for the preferred Chicago sedan service, and SUVs were the big winner (86%) over sedans (14%). Not surprising since personal driving preferences have shifted to SUVs for the past 10 to 15 years.
Now we want to know your preferences for what type of SUV we think we should purchase. Head over the WSL's Facebook page and tell us your SUV preference.
What's important to you? Is it the brand? Perhaps you like a specific crossover style? Are you interested in the ease of getting in and out of the vehicle? We take your input very seriously.
Choose from Three Options
Currently, WSL is reviewing three different SUVs for our Chicago SUV limo service:
Lincoln Navigator – The Lincoln Navigator is a reliable and comfortable SUV. It's popular with executives traveling to and from the airport, as well as for groups of four to six passengers. They typically feature a black leather interior, heated seats, climate controls in the back seat, a premium sound system, and outlets to charge electronic devices.
Cadillac Escalade – The Cadillac Escalade is luxury personified. It's a great option for executive transportation with a spacious interior with all the amenities you'd expect from a Cadillac including a Bose Centerpoint Surround Sound system with 16 speakers and easy auxiliary audio connections for your devices.
Chevy Suburban – The Chevy Suburban has more of a workhorse brand, but don't let the name fool you. This luxury SUV comes with all the bells and whistles including lots of charging outlets, plenty of comfortable seating, a big cargo space and triple-sealed doors to keep outside noises outside.
We'll reveal the results of the survey in January. You'll also be one of the first to know when we make our selections and add new SUVs to our fleet.