Weekend Getaway: Experience the Beauty of Starved Rock
Posted On: 08/19/2019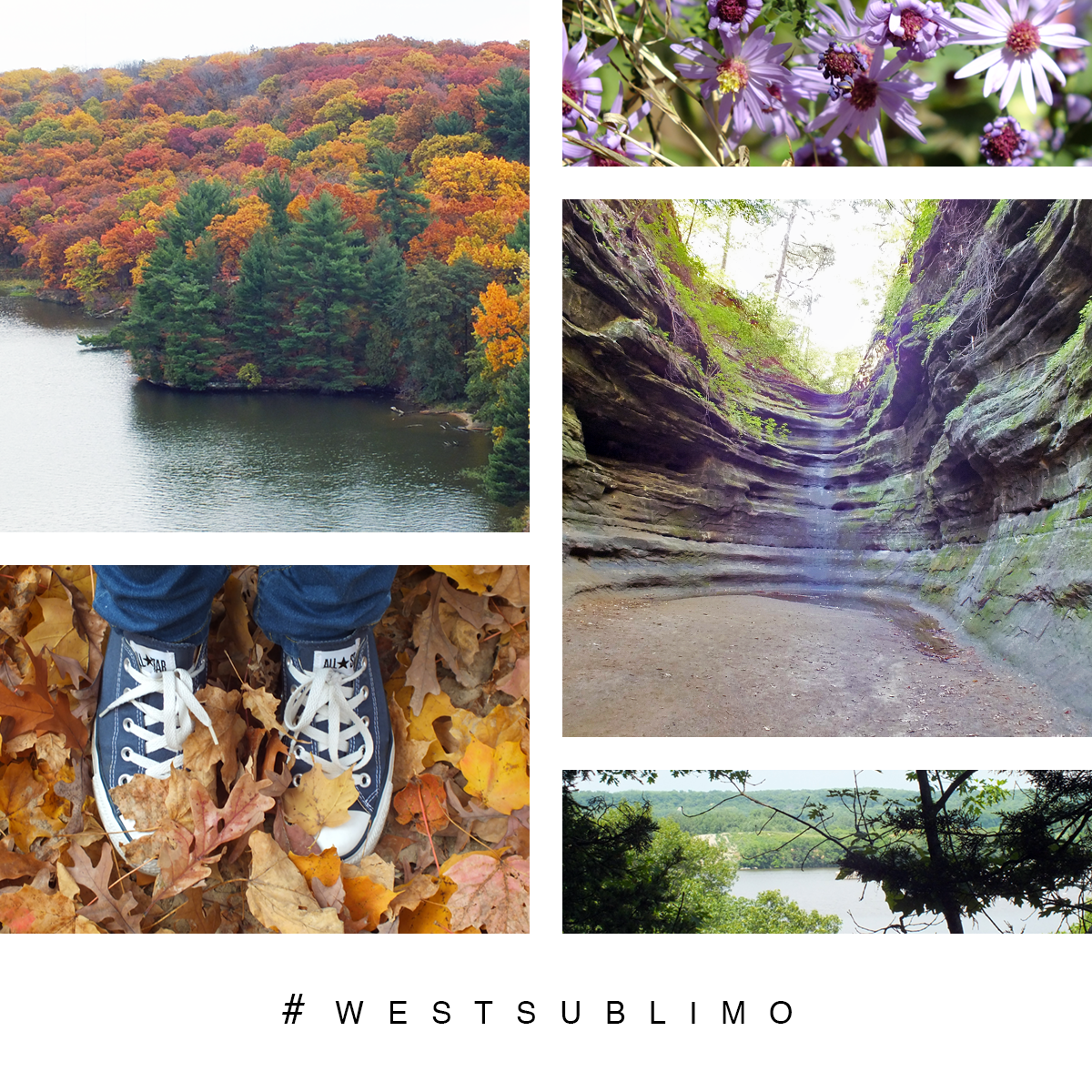 Looking for a weekend getaway that doesn't require spending too much time on the road? Starved Rock State Park in Oglesby, IL should be on your itinerary. This beautiful park is less than 100 miles (about two hours) southwest of the Chicago area and yet provides a major change of view with access to 18 sandstone canyons, waterfalls, 15 miles of hiking trails and tree-covered bluffs.
As summer begins to transition to fall, you can see and feel the changes. A quick trip to Starved Rock is the perfect way to relax and clear your mind while enjoying the changing color of the trees. As the Chicago area's best limo service, we get lots of recommendations from our customers about what to do and see around Starved Rock.
The best place to start is the Starved Rock State Park Visitor Center that is open daily from 9 a.m. to 4 p.m. Check out the interactive displays, stock up on snacks and souvenirs and pick-up hiking maps.
Hiking trails include the .3-mile walk to Starved Rock, and .8-mile walk to Eagle Cliff and a 4-mile trail to spectacular views of Council Overhand, Ottawa and Kaskaskia canyons. Waterfalls are visible in 14 of the 18 canyons. The most popular waterfalls are round in St. Louis, French, Wildcat, Tonty, Ottawa and Kaskaskia canyons. In winter, many waterfalls are transformed into amazing ice sculptures!
You can also explore the park from the Illinois River, Fox River or Vermillion River from canoes and kayaks. The best spots to enter the river is from the Lone Point Shelter in the east end of the park, or at the Starved Rock boat ramp on the west end.
Following the Beautiful Scenic Hike
After exploring nature, we recommend adding some special treats to your Starved Rock itinerary. Check out Two Girls and a Cupcake just outside the part in the Country Edge-Started Rock Gateway Mall in Utica. The shop features 15 to 25 flavors of cupcakes daily. You're sure to find something to delight everyone in your party.
Or visit the tasting room at August Hill Winery at 106 Mill Street in Utica for a sampling wines made from the grapes grown at the winery.
Then head back to the park for an overnight stay at the Starved Rock Lodge where you can choose from rustic hotel rooms in the lodge or one of the log cabins in the woods. All guests have access to the indoor pool, hot tub and sauna. You can also sign up for trolley tours and guided hikes.
Add a stop in nearby historic Ottawa to add to the fun. It's the site where Lincoln first debated Douglas in 1858. You can also check out the Tangled Roots Brewing Company, which says it is home to "Illinois' best farm to foam beer." Or get a caffeine boost at Jeremiah Joe Coffee featuring coffee roasted in-house. If a sugar fix is more your style, visit Tone's Cones for premium soft serve in a cone or sundae.