Flying Out of O'Hare? Find Some Time to Treat Yo'Self
Posted On: 07/22/2019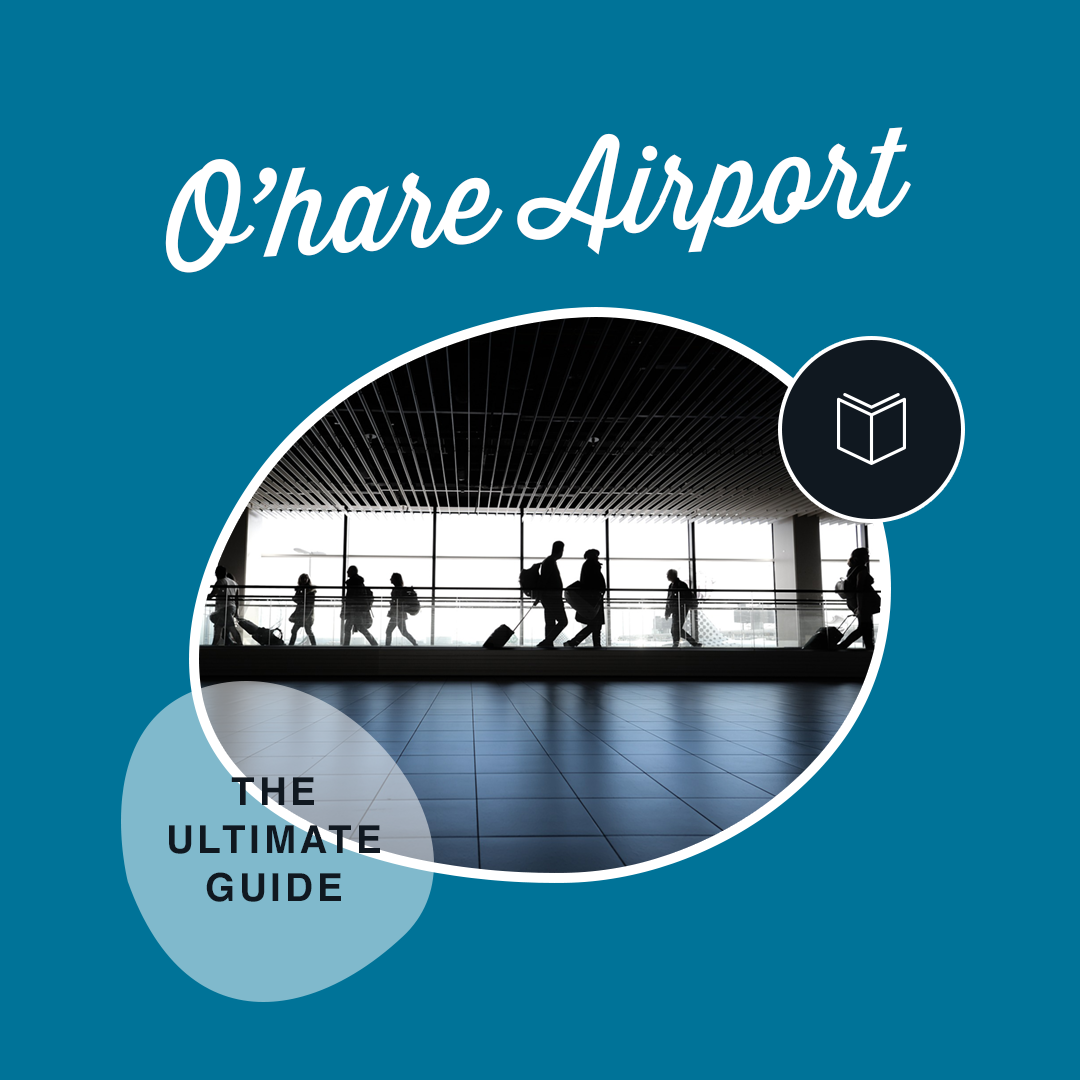 Recently, in our Chicago Midway car service post, we revealed the ultimate guide to "treating yo'self" when flying out of Midway. Now we turn our attention to O'Hare. The airport hosts a number of restaurants and shops that deserve your attention. The area around the airport has exploded with new dining, shopping and recreational options that will make you want to spend some time in the area before or after your flight.
At O'Hare
WSL provides daily transportation to O'Hare Airport. Here a few of the favorites inside the terminals that our clients recommend.
Publican Tavern:
(Terminal 3, Gate K1). The Publican is known for its lineup of craft beers from local brewers, but we recommend stopping in for breakfast. The signature Publican bacon infused with Burton's maple syrup is amazing. We also can't stop thinking about their breakfast potatoes that are light and savory all at the same time.
Bubbles Wine Bar:
(Terminal 3, Gate H4). This location will transport you with its soft lighting, grand piano and sparkling wine menu. It's a great way to relax before a long flight.
Tocco:
(Terminal 5, Gate M7). Tocco is part of the Terminal 5 refresh. Fans of the former Wicker Park location may book a flight just to enjoy the assortment of Italian favorites including wood-fired pizzas and delectable pastas.
Airline Clubs:
If you fly regularly, we recommend signing up for a lounge membership with your preferred airline. American Airline's Admiral's Club in Concourse G and the United Club with locations in Terminals 1 and 2, boast comfy seats, WiFi, snacks, beverages and a reprieve from the masses of people passing through the airport. One-day passes are available if you want to check out the benefits before committing to an annual membership.
Shopping Excursion:
O'Hare really has it all whether you just want to window shop or find some treasures. Every terminal hosts a mix of newsstands, specialty shops and high-end fashion labels. At the Field Museum store (Terminal, Concourse B and Terminal 3, Concourse) you'll find a variety of hand-crafted gifts and jewelry, books, educational toys and fun Chicago-themed souvenirs. Head over to the MAC store (Terminal 2, Main Hall) to stock up on cosmetics or get a makeup makeover from knowledgeable staff. Then check out the latest in accessories at Coach (Terminal 2, Main Hall), men' and women's apparel at Johnston & Murphy (Terminal 1, Concourse B), or a get a great pair of new shades at Oakley (Terminal 1, Concourse B and Terminal 3, Concourse H).
Around O'Hare
Development in the communities surrounding O'Hare has exploded in the past few years. You may want to add some time before or after your trip to soak up some of the fund.
Sports:
The new 6,300-seat Impact Field in Rosemont is home to the Chicago Dogs, a minor league baseball team now in its second season. Do you prefer professional softball? Check out the Chicago Bandits, part of the National Pro Fastpitch League. The team plays at the Parkway Bank Sport Complex, also in Rosemont.
Shopping:
Burberry, Tory Burch, Prada, Saks Fifth Avenue OFF 5th, Neiman Marcus Last Call. These are just a few of the more than 130 brands that you'll find at the Fashion Outlets of Chicago, a luxury outlet shopping mall just a five-minute drive from O'Hare.
Gambling:
Want to test your luck? Head over to Rivers Casino in Des Plaines where you'll find hundreds of slots, more than 50 gaming tables and seven dining options.
Dining:
Spend a little, spend a lot, you're sure to find what you crave from the list of restaurants around O'Hare. Murray Bros. Caddy Shack features a huge menu of comfort foods and an homage to a certain '80s movie. You'll find Brazilian-style offerings at Fogo de Chao where meat prepared the gaucho way is a special treat. Or maybe you'd like to eat, bowl, listen to live music and play a few arcade games at King's, a giant entertainment venue that's sure to have something that appeals to everyone in your group.