10 Unique Wedding Venues to Check Out in the Chicago Suburbs
Posted On: 08/01/2019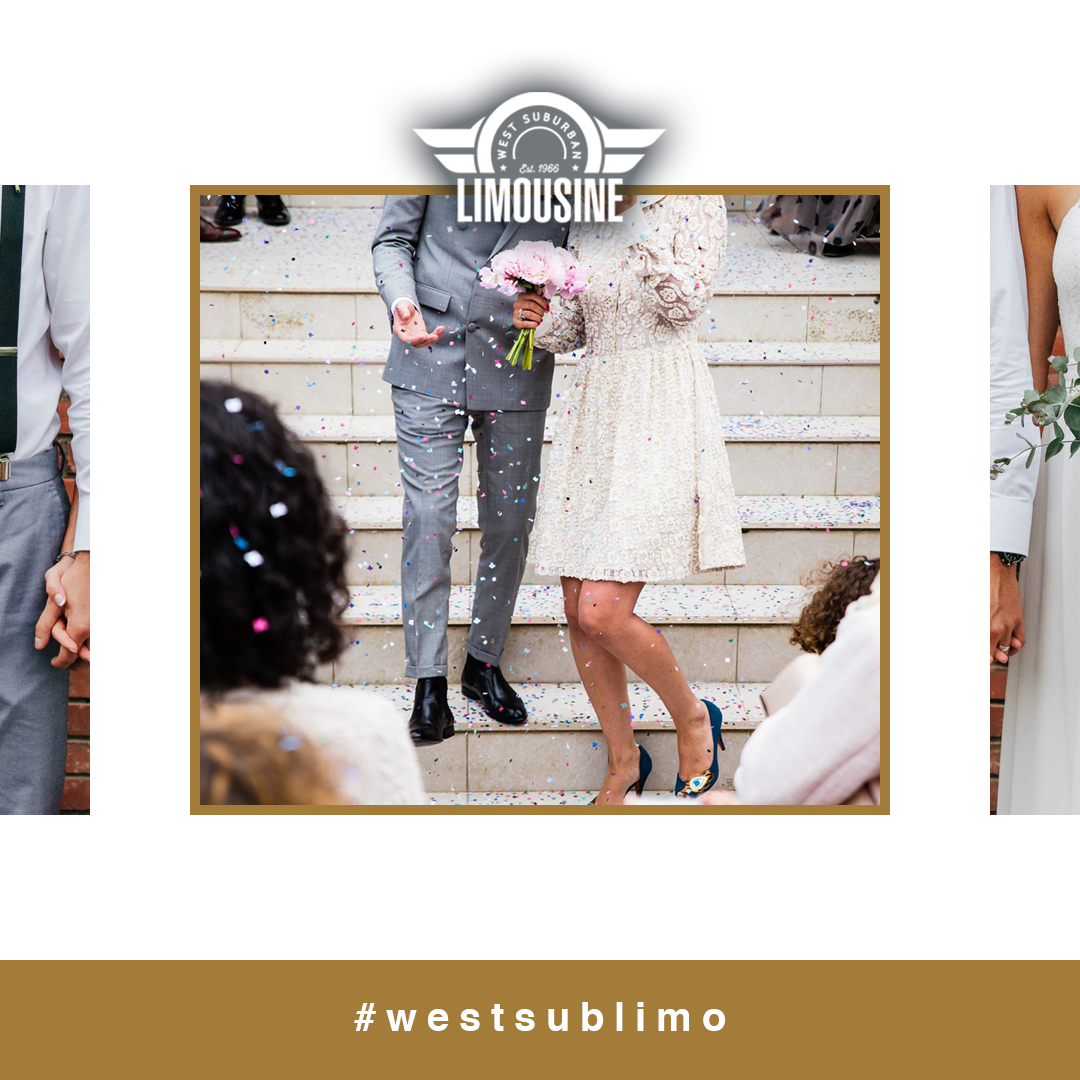 WSL is thrilled to be a part of one of the most important days in peoples' lives when we provide Chicago wedding limousine services. Every weekend we get to visit some of the most unique wedding venues in the Chicago suburbs. If you are recently engaged (or know someone who is), make sure to check out this list of great nearby places to host a wedding.
Company 251, Aurora
This luxury event space was formerly the International Harvester Manufacturing Co. This building dates back to 1908 but has been transformed into a modern space featuring marble flooring, customized handmade lighting, detailed millwork, exposed brick walls, towering windows and 20,000 square feet to hold all your friends and family. What a great backdrop for your wedding photos.
Emerson Creek Tearoom, Oswego
Looking to add a bit of country to your wedding? The Emerson Creek Tearoom delivers with a remodeled barn and triple peak event tent that are perfect for the big day. A stone patio with two fire pits overlooks farm fields. It's a beautiful mix of country charm and modern-day amenities.
Warehouse 109, Plainfield
This truly unique space features a gallery of antique motorcycles, a vintage bar and a 1958 Airstream reimagined as a lounge. Work with the venue's team to design a set-up that brings your party to life in the 4,000 square feet of indoor space and 2,000 square feet of outdoor space.
Independence Grove, Libertyville
Get back to nature at this 1,100-acre nature preserve and recreation area that features stunning lake views and vast grasslands. Choose from five wedding spaces on the campus for your ceremony and reception, then select from the award-winning catering menu prepared on-site by a team of chefs.
Acquaviva Winery, Maple Park
Acquaviva is a family-owned 40-acre vineyard estate and full-service winery that provides opulent backdrops for weddings in any season. The venue's culinary and service teams promise special attention to your specific requests. Check out the on-site guest house with six private suites that can be booked for the wedding day.
Chicago Botanic Garden, Highland Park
The garden hosts 27 spectacular gardens on 385 acres to provide a serene backdrop for your wedding. Choose from a variety of indoor and outdoor spaces throughout the park.
Elawa Farm, Lake Forest
The venue is a restored gentleman's farm and garden maintained through a public-private partnership. Elawa Farm is home to a rare tallgrass savanna that provides protection for many state and federally listed species. The site is a beautiful setting for wedding with up to 200 guests. Both indoor and outdoor areas are available.
The Haight, Elgin
This converted loft/warehouse space intertwines architectural elements from the original 1890s building that housed the horses and carriages for the Elgin Storage & Transfer Company with modern amenities. The second floor boasts 7,000 square feet to seat up to 300 people or 250 people if you want a dance floor.
The Standard, Rockford
Head north for a rooftop event space that works for every season with heating or air conditioning available as needed. This rehabbed historic building features a beautiful rooftop conservatory and garden that overlooks downtown Rockford. Guests ascend to the rooftop via an elevator for your ceremony and/or reception, then enjoy farm-to-table cuisine overseen by Executive Chef Paul Sletten.
The Mansion in Allerton Park, Monticello
This historic site was donated to the University of Illinois in 1946. The property features 1,500 acres of woodlands and prairies, a reflecting pool, a formal sculpture garden and a mansion that is perfect for hosting stately weddings. On-site lodging facilities are a great option for the wedding parting and out of town guests.
Don't forget to book transportation for the big day. Check out WSL's checklist for Chicago wedding limousine service that breaks down the timing and steps to make sure everyone in your wedding party is where they need to be on time and in style.
To get all the details on our various wedding packages – Stretch Limousines, SUVs, Party Bus, etc. – please contact Sheryl, our special events coordinator, at 630-668-9600 x246. Sheryl is available Monday through Thursday, 8:00am to 2:00pm.